Training Beauty Professional School: Microblading, Eyelash Extensions, Skin Care and Makeup.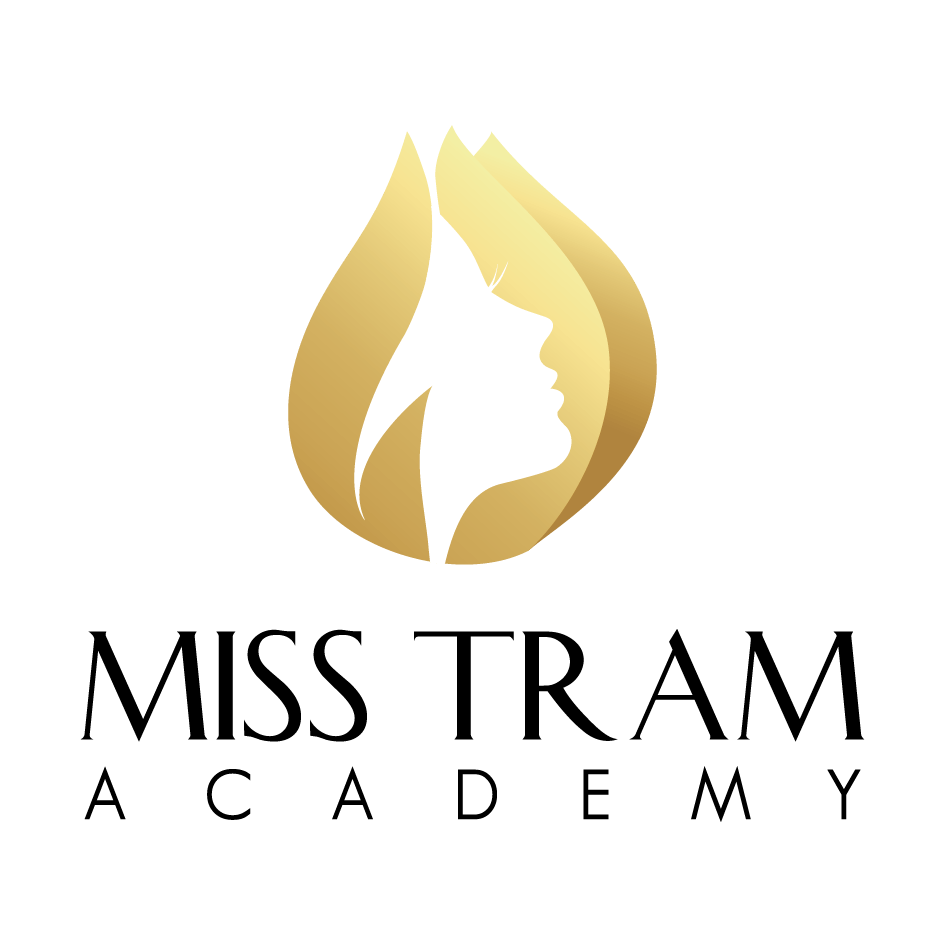 Today, aesthetic technology industry is thriving with the advent of many modern beauty techniques and methods. Beauty cosmetology is a common name for many areas, including: makeup, Spa- skin care, treatment of skin problems (acne, freckles, tattoo removal, ..), phum Cosmetic tattoo (tattoo, spray, sculpture, ...).
It is because beauty is not a temporary trend but it is always parallel in any age and is an essential need of every gender, so this industry needs a large force of skilled technicians to answer social needs. If you are skilled at these skills, you can confidently develop yourself, capture attractive career opportunities, thereby building a good life in your own way.
WHY CHOOSE MISS TRAM BEAUTY SCHOOL?
- Only the best International Certified Instructors.

- Full time education: 7-8 hours professional training per day.
- NO surprise cost or extra fees. All makeup, brushes, equipment and materials are included in the course fee.
- ONLY original FDA approved products.
- Internationally recognised certification from International Makeup Academy.
- Professional, inclusive and supportive learning environment.
And to support and support young people or anyone who wants to develop themselves with beauty - beauty care, Miss Tram ACADEMY Academy introduces attractive learning programs that match modern trends.
Directly standing class is the prestigious experts and lecturers in the profession, especially with the participation of Grand Master Dong Bao Tram with over 20 years of experience in training and operating Miss Tram Natural Beauty Center. With knowledgeable knowledge, dedication and love of profession, Miss Tram experts will help students build a solid foundation and develop their careers with the natural and professional aesthetic techniques. Not only that, the courses at Miss Tram also convey to students a lot of practical experience in the profession that will not necessarily be studied at any center or school. This will become a baggage, bringing your future forward, helping you confidently send good things to life.
WHAT DO THE STUDENTS LEARN AT MISS TRAM ACADEMY ACADEMY - MISSTRAM ACADEMY?
Miss Tram ACADEMY regularly starts skin care and beauty salon courses such as:
+ Proficient in embroidery and sculpting techniques (3D - 9D) according to the most advanced technology in Europe
+ Studying eyebrow esthetics technologies such as Microblading & Sandy, Eyebrow powder, Ombre 3D, Korean powder spraying, etc.
+ How to edit the shape, the old embroidery eyebrow yarn into a new Sculpture
+ The way to recover eyebrows used to work but failed
+ Using a gold ratio ruler for European standard eyebrows
+ How to assess the shape of the eyebrows, the eyebrow match the ratio of the face
+ How to mix color ink according to standard formula, help you durable long-term
+ Understand how to fix common mistakes in the process of implementing aesthetic
+ Understand the lip spray techniques such as Full Lips (Aqua Lips), Ombre Lips, Queen Lips, Collagen lip spray, silk spray, crystal spray, ...
+ Mastering basic and advanced environmental treatment processes
+ How to handle perfect cases of damaged lips, cloudy colors, lips with holes, lips with edging, hurt lips, ... new lips with beautiful colors
+ How to mix standard ink colors, suitable for each lip condition to help lips color perfectly
+ Understand the secret of edging lips, reshaping the lip shape to create the most beautiful and harmonious lips
+ Understand modern makeup trends
+ Makeup techniques suitable for each face, each age and different topics such as work, party, street, bride, ...
+ The secret of combining colors in makeup, skin recognition, drawing eyebrows, ...
+ Grasp the silk eyelash extension technology, connect the lashes of black roses naturally and seductively
+ Proficient in classic eyeliner spray techniques, eyeliner eyeliner, eyeliner magic make up, .. and spray / sculpture techniques of natural eyelids, water eyelids, fish tail eyelids, phoenix eyelids, eyelid, ...
+ The manipulation of open eyelid micro-sculpting is the most professional and accurate
+ Good handling of errors in the process of implementation
4. Treatment of acne, pitting scars thoroughly 100%
+ Understand how to recognize different types of acne (blackheads, pustules, acne, subcutaneous acne, endocrine acne, ...) with their characteristics and harms
+ Proficient in the skills to test and clean up acne patients in accordance with medical standards
+ Mastering the skills of anatomy and micro-point shock Laser Fractional CO2
+ Analyzing the causes and giving treatments for acne, melasma, freckles, aging ...

+ Grasp the deep exfoliating technique, how to massage toxins to help rejuvenate the skin

+ Know how to use modern skin care machines such as skin scanners, mechanical lifters, electrophoresis machines, ...
Each program at Miss Tram is carefully compiled, the syllabus focuses on practical skills with more than 80% of the observation time, performing manipulation on real samples.
Each topic of study not only teaches the principles of implementation, but all auxiliary factors such as in-depth knowledge of technology, how to use machinery and equipment, how to mix color ink (for embroidery spraying). The beauty of the lips and the lips, the way to assess the customer status and the results after completion, ... are fully communicated.
In addition, students are trained in crisis resolution skills with their customers, sharing professional secrets that make a difference, and especially the aesthetic look in many different perspectives from which to self believe to create results beautiful - natural - most harmonious.
WHY DO I HAVE MISSTRAM ACADEMY OF MISSTRAM ACADEMIC SCHOOL DISTRICT THAT STUDENTS HAVE TRUSTED IN THE MISSTRAM ACADEMY?
Participating in Miss Tram training classes, students will receive many exciting opportunities:
+ Extreme tuition fees

+ Give all tools and equipment throughout the course

+ Be guided to practice on real people (sponsors models for free practice)

+ Exams for vocational certificates issued Vietnam National General Department of Vocational Training has a lifetime value throughout the country

+ Links & certification support with Legal training center in the United States, Australia

+ Teaching with textbooks with 3 language (at the request of students): Vietnamese, English, Chinese

+ There are classes as required: for students preparing to exit, need to open folding shop, overseas Vietnamese on the water, group study, tutoring, online learning, diploma-certificate ...

+ Free many very attractive free classes for students when registering for a full course of eyebrow and lip esthetics

+ There is a dormitory (luxurious, clean, convenient) for distant students
Special:
+ Miss Tram pledged the output, 100% of trainees have strong skills
+ Opportunity to receive Scholarships of up to VND 200 million and high-wage jobs at Miss Tram
After graduating from Miss Tram ACADEMY beauty courses, you can apply to major beauty salons, beauty salons nationwide, even build your own property with the most professional and confident skills. .
"If you love beauty cosmetology but don't know where to start and where to study, don't hesitate to contact Miss Tram. Experts will listen to your aspirations, give you dedicated advice to promote your passion, conquer career dreams. "
Miss Tram ACADEMY
Hotline: 1900 7018
Mobile: 0909.783.289-093.718.6060