Uses Of Ink Stirrer In Cosmetic Tattooing Which KTV Need To Know.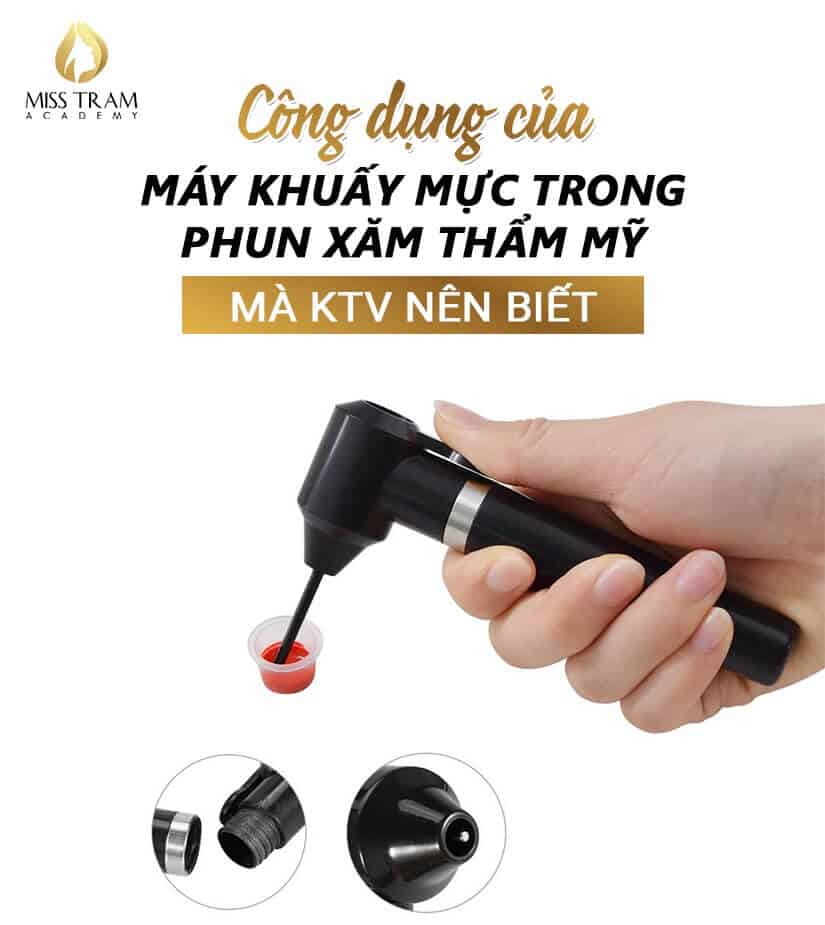 Air stirring ink in cosmetic tattoo spray is one of the essential tools in the tray of KTV. Machine helps stir the ink, avoid clumping, frozen ink ...
Also when stirring, ink mixing It also helps KTVs find the right color spray tattoo for customers' skin. Therefore, the use of tools such as agitators is essential.
The use of ink stirrers that the "rookie" students should know:
Used to stir the ink, avoid crowded phenomenon, help ink smoother.

Can stir ink in bottles, and stir in ink jars.

Compact size of the device is very comfortable, easy and convenient to use.
Note when using the toner stirrer:
Each machine will usually come with 3-5 stirring rod heads, after using, you should clean or mix different colors, you should change the head to avoid transmission.

Put the tip of the stirring rod under the ink jar first and then press the machine to run, it will avoid splashing ink out

To use 2 AA batteries attached, store the device in a dry place, avoid moisture because urine batteries easily run, affecting the motor.
The above sharing will help you supplement and consolidate more knowledge in Cosmetic tattooing course. I wish you all good study and quick success!