Spa career with many advantages such as short study time, low cost, does not require a lot of qualifications, .. is always the first choice of many young people. Besides, the beauty needs of people are also increasing, so the human resources of this industry are also hotter than ever.
Many people go to spa training without even noticing that quality is extremely important. Not every apprenticeship out, it is easy for anyone to get high income. It all depends a lot on the training center you choose.
In order to help young people who are passionate about beauty careers, want to learn vocational skills in Lam Dong to find a reputable school. Miss Tram has learned and summarized in the article below. Please read it.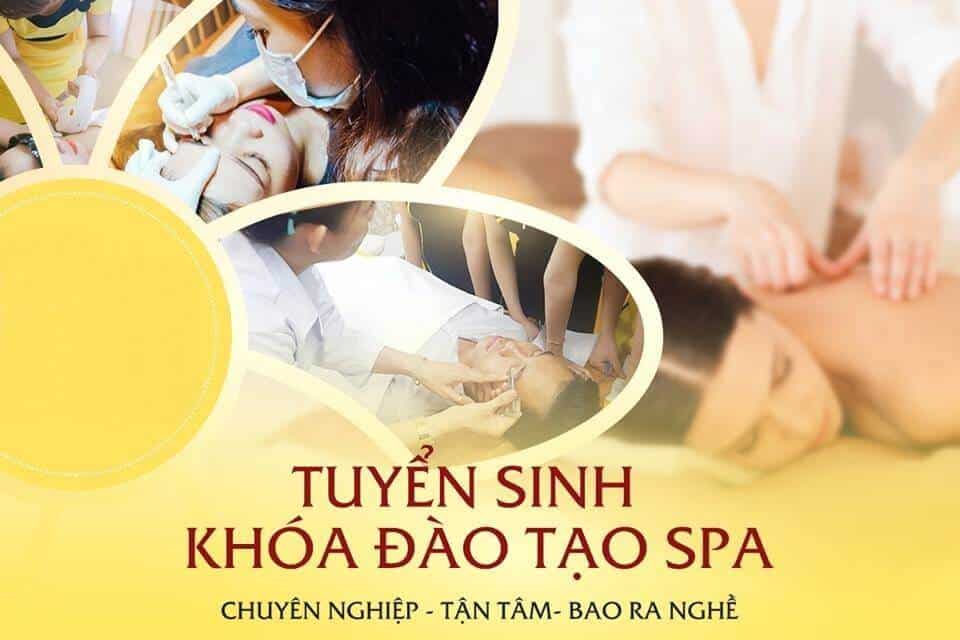 Collection of 10 Reputable Spas Receiving Vocational Skincare, Cosmetic Tattooing In Lam Dong.
1. DIVA SPA Dalat
DIVA SPA is a prestigious and quality spa vocational training address in Lam Dong with a team of highly qualified lecturers, along with the most modern and advanced equipment system.
Facility 1: Số 250 Hai Bà Trưng, P6, TP. Da Lat, Lam Dong

Phone: 0901 698 968
2. Le Quy Spa
Famous for its quality vocational spa, friendly and affordable teachers, Le Quy Spa is always trusted by many students in Lam Dong.
CN1: 12 Truong Cong Dinh, Ward 1, Da Lat, Lam Dong

CN2: 19C Hai Ba Trung, Ward 6, Da Lat, Lam Dong

Phone: 0948 565 624
3. The Vin Spa Dalat
The next apprenticeship address that many young people prefer because of its friendly, professional and professional learning environment in Lam Dong is The vin spa.
60 Nguyen Cong Tru, Ward 8, Da Lat, Lam Dong

Alley 348, Phan Dinh Phung, Ward 2, Da Lat, Lam Dong

Phone: 079 8941 036 - 0388 933 797
4. Thuy Moc Spa
Coming to Thuy Moc Spa, students will learn from basic to advanced spa skills, combining continuous practice to improve their skills.
Address: No. 73/1, đường 3/2, Phường 4, Đà Lạt

Phone: 0909 820 828 - 0909 998 139
5. Hien Neen Spa
With good training quality and low cost, Hien Neen spa is loved by many young people who are passionate about their favorite beauty profession and choose to study in Lam Dong.
Address: 265/6 Bùi Thị Xuân, Phường 8, Đà Lạt (next to Nguyễn Trãi Primary School)

Phone: 0919 914 959
6. SeoulSpa.Vn Da Lat
SeoulSpa.Vn Dalat with modern equipment system, professional teaching schedule and friendly learning environment gives students the best experience.
Address: 114B Street 3/2, TP. Da Lat

Hotline: 1900 6947
7. Hana Spa Dalat
Hana Spa Dalat is known as a prestigious and quality spa vocational training place in Lam Dong, which many young people choose to study.
Address: 119 Nguyen Van Troi, Ward 2, Da Lat

Hotline: 0868 820 089
8. Rosy Spa
Rosy Spa with friendly learning environment, enthusiastic instructors always create many opportunities for students to practice and strengthen their skills.
Address: 50 Phu Dong Thien Vuong, Ward 8, Da Lat

Hotline: 0263 3560 633
9. HT Beauty - Dalat Spa & Massage
HT Beauty desires to bring students the best lessons, so always pay attention to the curriculum and constantly update the latest beauty technologies and trends on the market.
Address: 3rd Floor, Dalat Center, No. 10 Phan Boi Chau, Ward 1, Da Lat, Lam Dong

Hotline: 0918 307 368
10. The Vin Spa
Well-known in Lam Dong, The Vin spa is not only a beauty address but also a prestigious spa training place, quality and affordable price that many people choose.
Address: 60 Nguyen Cong Tru, Ward 8, Da Lat

Hotline: 079 8941 036 - 0388 933 797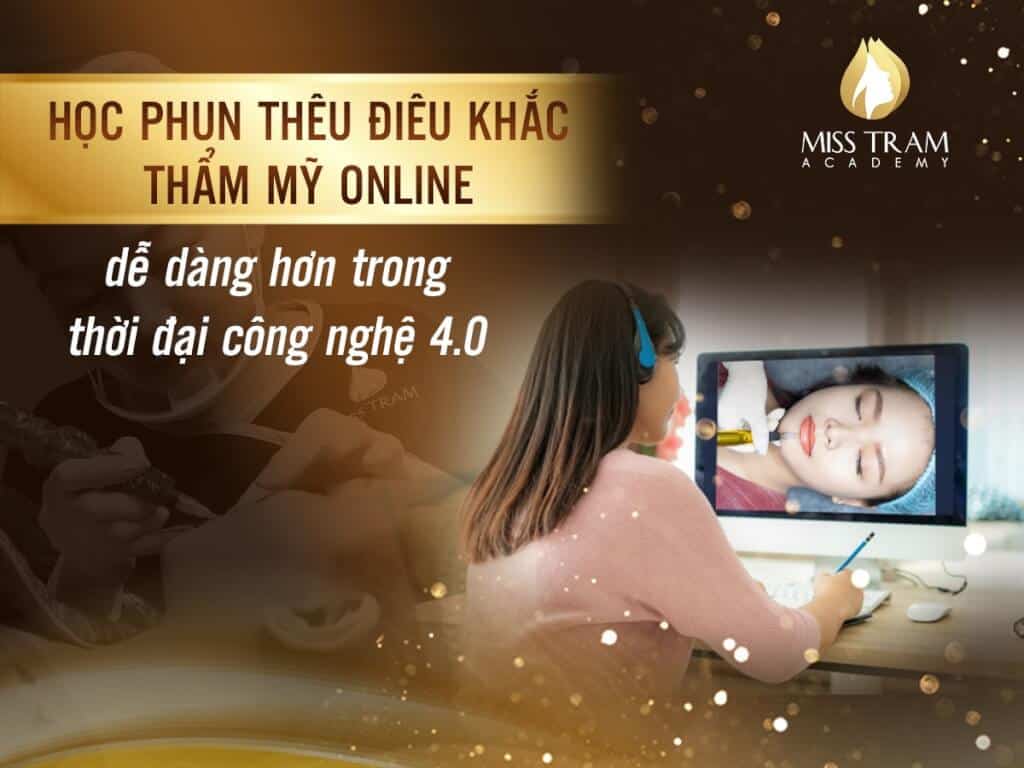 Have you known Miss Tram's aesthetic sculpting and embroidery course? If not, it is too much. The program at Miss Tram is well invested, selected, and highly effective to help students solve the following problems:
Tuition - time - transportation.

Disorientation when self-study at home through group meetings, youtube, facebook, ... and much mixed information on the internet.

Handling situations arising in the process of doing business, customer care, building personal brand development ...

Enhancing knowledge for technicians, consultants, Spa Management ... to apply in practically every job position.

Stable job, GOOD income, ...
With Miss Tram's online cosmetic embroidery course, what will students get?
Studying curriculum designed specifically for online courses. Intuitive - Vivid - Easy to Understand.

Learn all the knowledge about craft embroidery sculpting aesthetic from basic to advanced.

Join the groups to learn together, exchange more about beauty experiences.

Granted an internal account of Miss Tram with countless good cosmetic lessons.

To be instructed on the address to provide aesthetic equipment, tools, machines, and training to deal with crisis in the profession.

Besides, there will be a team of Miss Tram experts accompany you throughout the process.
At Miss Tram, "Having learned to be good at a job - Being a graduate is good at a job" helps many students change their lives after only a few months:
PROFESSIONAL PROFESSIONAL, BECOME A PROFILE

HIGH INCOME IN SHORT TIME

MAIN BUSINESS SPA / CENTRAL Aesthetics

BECOME A EXCELLENT MANAGER AND CONSULTANT
"A hundred hearing is not equal to a seeing, a hundred seeing is not equal to a feeling". Join the course right now with Miss Tram to see if the recommendations above are true, okay? You can find more information about the course here: Course Of Embroidery Embroidery Beauty Sculpture Online - Why Not?
Hopefully, the information that Miss Tram has just shared will help young people who are passionate about beauty to find the best and most suitable address for me. I wish you success on the path of bringing beauty to everyone. If you know any quality spa vocational training addresses in Lam Dong, please comment below for everyone to know.