You are passionate about beauty. You are planning to pursue your passion and want to find a reputable spa location in Ha Nam, but you do not know how to choose? With the article below Miss Tram will introduce to you the list of quality spa teaching places in Ha Nam for your reference. Please read it.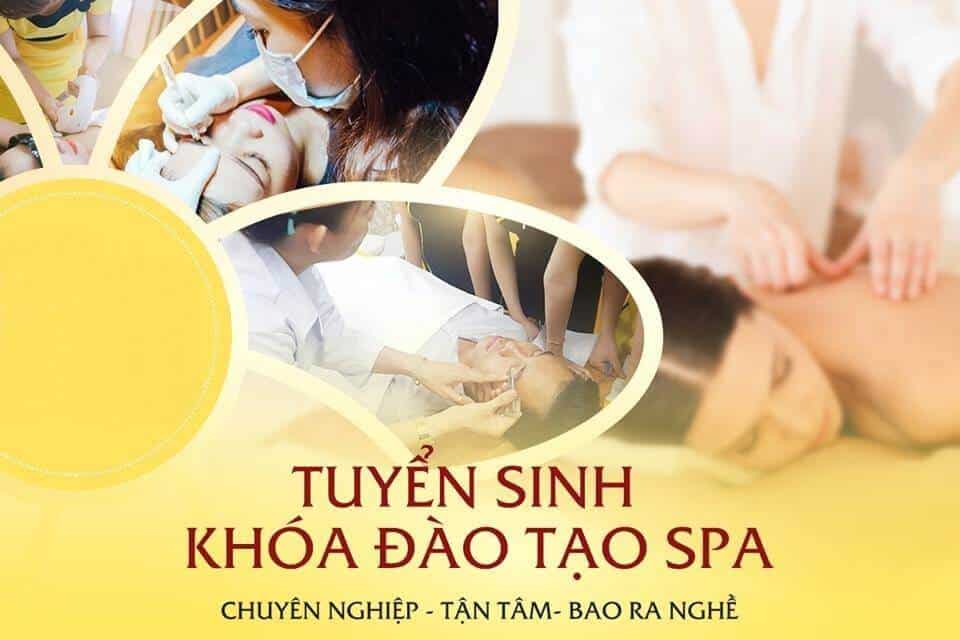 Collection of 11 Spas Vocational Training Skin Care, Cosmetic Tattoo Spraying In Ha Nam.
 1. Saigon Xinh SPA
With 15 years of experience, Saigon Xinh SPA is a leading prestigious address in Vietnam. Thanks to good training quality and friendly learning environment, well-organized textbooks.
Address: 39 - Lê Công Thanh - TP Phú Lý - Hà Nam.


Phone: 096 979 50 95
2. Angelina Spa
Angelina Spa is a quality spa training site with cheap fees suitable for many students in Ha Nam.
Address: Urban Song Chau, Town of Vinh Tru, Ly Nhan, Ha Nam

Phone: 0869 626 468
3. Like Spa
Come to Nhu Y Spa, students will practice and contact with a system of modern, advanced and high-tech equipment in the field of beauty.
Address: Kcn Dong Van Gate, Ha Nam, Vietnam 

Phone: 097 556 18 30
4. MB Beauty & Spa
MB Beauty & Spa with good training quality, friendly learning environment and reasonable price should always be the choice of many young people who are passionate about beauty careers in Ha Nam.
Address: 225 Ly Thuong Kiet, Le Hong Phong, Phu Ly, Ha Nam

Phone: 098 645 19 18 - 0912336181
5. Nhung Spa - Ha Nam
More than 15 years of accompanying with beauty Nhung Spa has enough experience to train and give careers to young people who are passionate and want to study spa for a long time in Ha Nam.
Address: 444 Tran Hung Dao, Phu Ly, 

Henan.

Phone: 091 388 19 86
6. Bao Anh Spa
With a system of modern machines, good, enthusiastic, friendly teachers at Bao Anh spa will help young people conquer passion for beauty.
Phone: 174 Le Cong Thanh, Phu Ly City, Ha Nam 

Phone: 0902 4110 99
7. Thao Beauté Spa
It would be really great omission if you ignore Thao Beauté Spa. Always applying modern skin care technology, the spa gives students the most rewarding experience and knowledge.
Address: Vincom, Villa PG 3-11, Chau Cau, Luong Khanh Thien, Phu Ly, Ha Nam, Vietnam

Phone: 097 776 29 16
8. Hien July Beauty Spa
Hien July Beauty Spa is a prestigious spa teaching address in Ha Nam which is chosen by many people because of its good quality training and low cost.
Address: Cau Cau Tu, Chau Son, Duy Tien, Ha Nam, Vietnam

Phone: 097 467 02 35
9. Hai Anh Beauty & Spa
No less than the addresses on Beauty & Spa Hai Anh with modern equipment system, well-trained textbooks, excellent teachers will help you have a lot of knowledge about the spa profession.
Address: 145 Nguyen Viet Xuan, Tran Hung Dao, Phu Ly, Ha Nam, Vietnam

Phone: 0226 3883 888
10. Linh Huong Spa
Linh Huong Spa is famous for its good quality of vocational training in Ha Nam which is trusted by many people. You will have the opportunity to practice more on real people to improve your skills.
Address: 11 Nguyen Viet Xuan, Luong Khanh Thien, Phu Ly, Ha Nam, Vietnam

Phone: 091 546 64 56
11. Minh Nguyet Spa
Basic curriculum, enthusiastic teachers, modern equipment system are what Minh Nguyet Spa owns. This will be the ideal spa address for young people in Ha Nam.
Address: 36, tổ, 3 đường, Đề Yêm, Lê Hồng Phong, Phú Lý, Hà Nam, Vietnam

Phone: 094 361 58 96
As the demand for human resources for spa care is increasing, many establishments have enrolled themselves to teach without appropriate qualifications or qualifications. This makes many people who do not have enough knowledge to open a spa after completing the course and that degree is not recognized, causing injustice.
Therefore, you want to learn the spa profession first, you need to find out carefully: is that vocational school recognized? What is the quality taught? This can be checked through the facility's development process and the student's evaluation and feedback. Choosing a quality spa address will not be difficult when fully grasping the notes that Miss Tram will introduce in the following article:
Choosing Beauty Occupation & Experience Choosing Beauty Training - A Spa Spa Is Right For You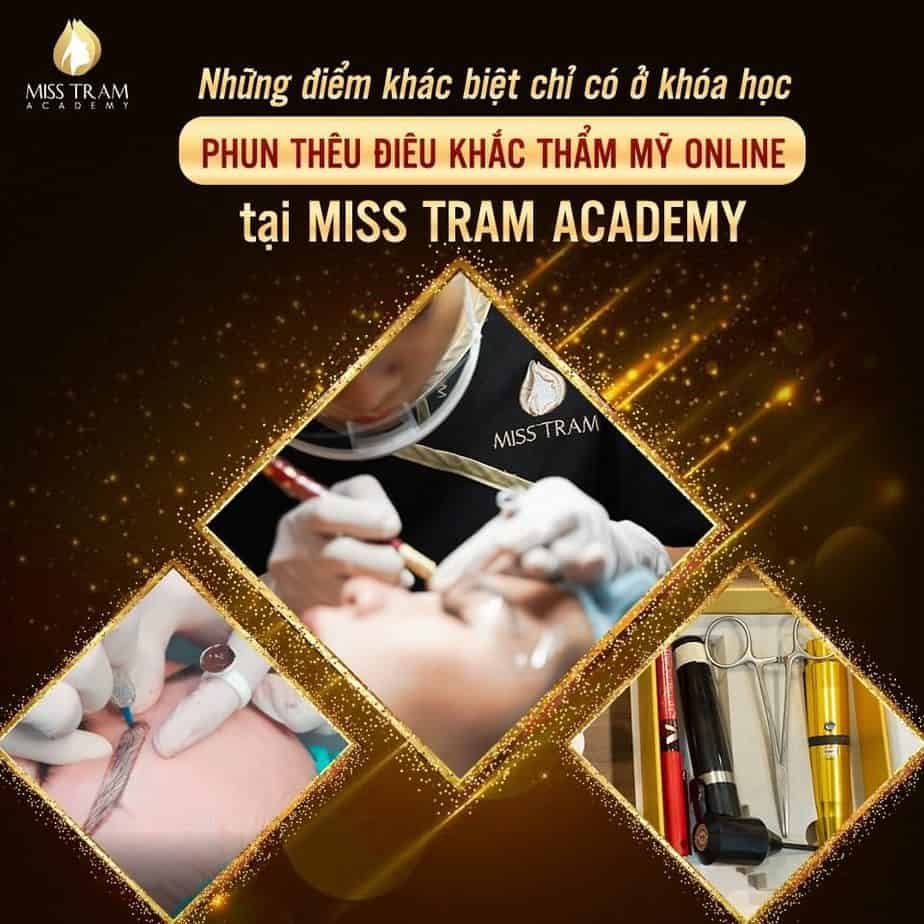 In order to help young people who are passionate about beauty spa in general and cosmetic tattooing in particular, do not have economic conditions or do not have time to go directly to the center. Miss Tram brings you a quality online cosmetic tattooing course like an offline one that costs money to know.
With the online cosmetic injection course Miss Tram brings to you will help you gain knowledge such as: 
A comprehensive knowledge base from basic to advanced professional of an esthetician.

Firmly about the types of numb, ink brands, tools, .. on the market with beautiful standard color mixing formula, handling cases where customers have done damaged, not satisfied.

How to choose the method that colors suitable for each eyebrow shape, lip color, eyelids for customers.
* Besides, the student is also granted an account VIP, have the right to learn all online courses (skin care, cosmetic tattoo spray, makeup, nail, ...) of Miss Tram internal. 
You absolutely do not have to worry about online learning will not be followed or no people answering questions. With Miss Tram's online cosmetic tattooing course, all your concerns will be solved by: Accompanying with you in the course will have Master Dong Bao Tram with a team of experienced teachers and pedagogical skills at Miss Tram Academy. Always practice, accumulate knowledge, professional experience to help you have a passion for the profession.
Who is this course suitable for? 
Those who have a passion for beauty and more specifically the Cosmetic Eyebrow Spray - Eyelid - Lips.

Those who wish can become a Beauty Salon.

Those who manage at the Spa and want to learn, learn more advanced knowledge about the profession to bring more efficiency at work.

Those who want to run a small Spa to a professional beauty center.
Or: 
You are already a tattoo artist but have no knowledge of how to control your hand force, don't know the color formula for each customer situation, how to handle cases Have done through damaged customers who do not want to overcome, knowledge about the types of numbness, how good the ink quality, etc. are often faced with crisis problems with guests , 2 sides of the eyebrows are uneven, the color of the lips does not satisfy the bruised person, the eyelids are patchy blue, ...) but do not know how to resolve.

Disoriented with the process of self-study at home through group meetings, youtube, facebook, ... and much mixed information on the internet.

You do not have the conditions to take the Direct Courses at the Beauty Academy or the Vocational Training Center and you want to be flexible about the time and place of study.
Finding a good place to teach spa careers, suitable for yourself is always something that many people desire. Hopefully the information that Miss Tram provided above will help readers can choose to send gold at the best vocational training address.