Guide Formula White Mask Skin From Honey
Many people know that honey is very beneficial for the skin, especially in white condition. However, not everyone knows how to prepare masks and apply them to bring the best effect to this material. Understanding this, Miss Tram Academy will share with you some of the most easy-to-practice honey white mask formulas.
Why is honey capable of whitening skin?
Honey is commonly used in daily life for health care purposes thanks to its rich nutritional ingredients. It can be said that any kind of natural food is so amazing, because it is both good and safe.
In recent years, honey has been researched and applied in the field of beauty and skin care. And surprisingly, this material has many wonderful benefits. The most typical is the ability to resist inflammation, reduce pimples, moisturize the skin, nourish the skin smooth, slow the aging process, ...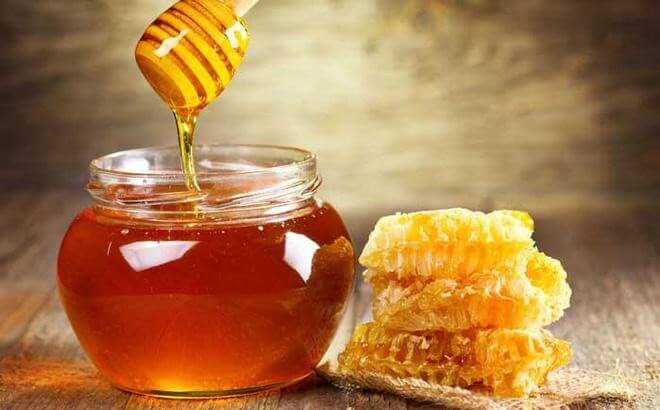 It can be said that this is a "versatile" material with a variety of uses. However, in this sharing framework, Miss Tram only mentioned the ability of honey to whiten skin. The reason honey can nourish skin tone, improve pigmentation is due to the composition of minerals such as calcium, magnesium, potassium, ... and especially alpha hydroxy acid - a special acid to help exfoliate very good. When applied to the skin, these ingredients will deeply take away the old cell layer, fade the accumulation area of ​​melanin to make the skin even and smooth.
In beauty, you can use honey to apply directly to the skin or in combination with many other natural ingredients. Here are the honey whitening facial mask formulas that bring the most effective and safe you can save.
The white skin mask recipe from honey
Fresh honey and lemon
This is the simplest and most traditional mask when prepared from honey. After applying the mask, we will feel the smooth, soft skin. Applying the right dose, persevering for a few months, the skin will be really different, brown spots will gradually fade, the skin will be brighter.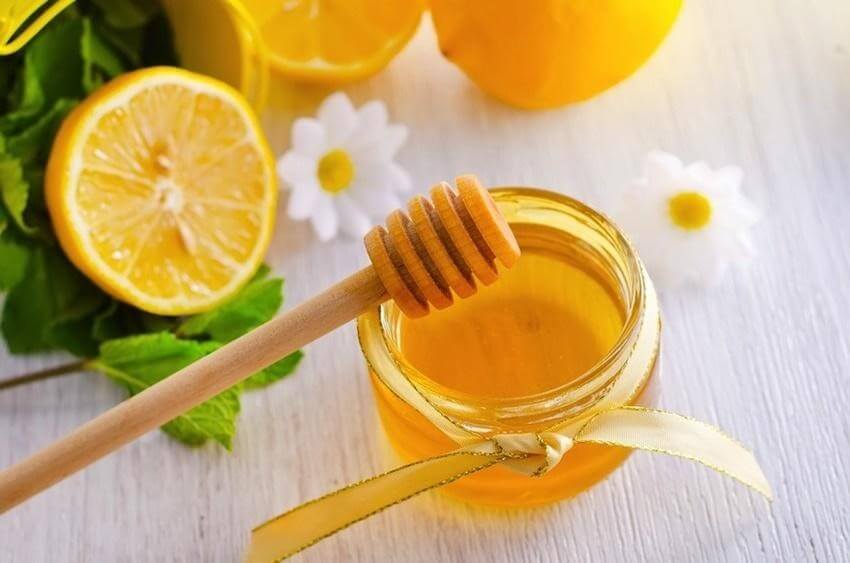 In lemon, rich in vitamin C and citric acid, it works to prevent wrinkles from forming as well as making skin tone smooth. These two components will affect the epidermis, stimulating blood circulation and rhythmic circulation, increasing collagen production, blurring the melanin regions. When combined with honey, useful ingredients will support each other to nourish the deep, youthful beauty of the skin.
With this recipe, you only need to prepare 2 raw honey teaspoons and 1 / 2 lemon juice tablespoons. Mix the ingredients well and apply soft cotton onto the face, leave the mask for about 30 - 30 minutes and rinse.
Because lemon is so clean, we need to note the following:
Do not cover the mask for too long

Do not apply continuously, best use 1-2 times / week

Ask guests to sunscreen their skin when outside
Honey and aloe vera
Aloe vera helps soothe effective inflammation, especially on sensitive, irritated skin. Along with honey, this material will nourish the skin smooth, moist balance, and very useful for sunburned skin.
Ingredients to prepare:
2 honey teaspoon

1 Aloe vera gel (or you can squeeze fresh aloe vera)
After mixing these ingredients, we will apply them to the face and leave it in the range of 10 - 20 minutes and rinse again. Aloe vera mask should cover the week from 1- 2 times. Not only does it nourish normal skin, this care step also promotes the effectiveness of the treatments you take on your skin.
Honey, yogurt and butter
This mask is rich in vitamin B, vitamin E, vitamin A, calcium, zinc, copper, magnesium, ... All of which are useful nutrients for the skin, both help moisturize, and strengthen collage vessels, improve Good pigment effect.
Ingredient:
1 buttermilk mashed

1 yogurt without sugar

1 honey teaspoon
Mix the ingredients to make a smooth and blended mixture. After about 20 - 30X minutes, use cool water to wash your face.
Which honey should you use to prepare a skin mask?
It's best to use pure, non-sugar-blended skin to truly absorb nutrients, get safe and effective care. You can buy honey from reputable brands or honey from professional operators.
The trick to distinguish honey without sugar is as follows: you put the gallon into the freezer compartment about XNXXh, if it is frozen into stone, it proves that it has been mixed with sugar, and vice versa is pure honey. In addition, folk experience also said that if real honey will not absorb through paper, while fake honey can.
Hope the article has provided more useful knowledge for you!