Reportage class | 
Guide Students To Create Eyebrows In The Golden Rule
 Please join Miss Tram in breaking into the classroom at Miss Tram Academy to see what you guys are studying today?
Image students focus on observing the operation of the technician shows how to shape the eyebrows according to the golden ratio of the face. 
 Coming to the class at Miss Tram, you not only learn theory but will practice on real people so everyone is attentive and excited to practice time to try.
===========
You may not know it yet 
WHY DOES THOUSANDS OF STUDENTS TRUST ABOUT MISSTRAM - MISSTRAM ACADEMY BEAUTY SALON INSTITUTE?
Participating in training classes at Miss Tram, students will receive many exciting opportunities:
+ Extremely preferential tuition.
+ Give the whole apparatus and tools throughout the course.
+ Practical guidance on real people (free hands-on modeling).
+ Exam for vocational certificates issued by the Vietnam National Administration of Vocational Training is valid throughout the country.
+ Associate & support certification with legal training centers in the United States, Australia.
+ Teaching with textbooks in 3 languages (at the request of students): Vietnamese, English, Chinese.
+ There are classes on demand: for students preparing to exit, urgently need to open shops, overseas Vietnamese to return home, study in groups, tutoring, online learning, studying for degrees - certificates, ...
+ Free many attractive free classes for students when registering for the entire cosmetic and lip cosmetology course.
+ There is dormitory (luxurious, clean, convenient) for students far away.
Especially:
+ Miss Tram commits to output, 100% students are skilled.
+ Opportunity to receive scholarships up to 30 million and high-paying jobs at Miss Tram.
 After graduating from beauty courses at Miss Tram ACADEMY, you can apply to major beauty salons and spas across the country, even building your own property with the most confidence and confidence. .
"If you love beauty but don't know where to start and where to study, don't hesitate to contact Miss Tram. The experts will listen to your aspirations, give advice enthusiastically for you to develop your passion, conquer your career dreams. "
✳️ Wishing everyone a good study!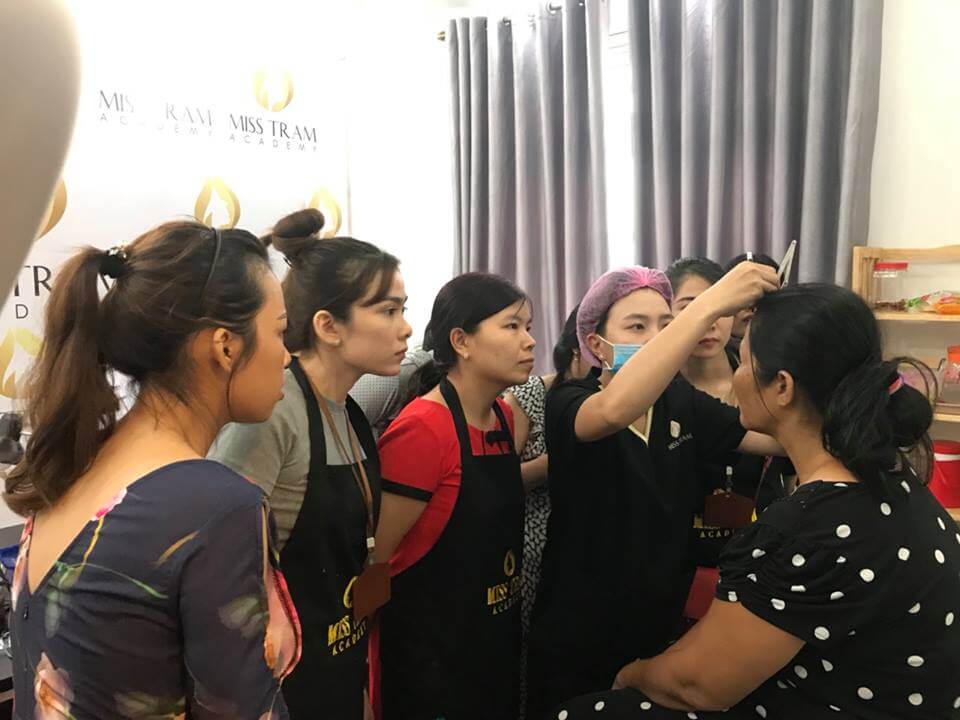 ---
✨More information about:
- The program of recruiting trainees for Aesthetic Embroidery Beauty Salon at: https://bit.ly/2JA5bSa
- Details of the courses at Miss Tram Academy at: https://bit.ly/2L99UzV
➡️ Please contact Miss Tram immediately for more advice on the study path and see if you are suitable for this career or not!
---
————————-
✨ MISS TRAM ACADEMY
🏣 126/6 Phan Xich Long, Ward 3, Bình Thạnh District, TP. HCM
📱 Mobile: 0909 783 289 - 093 718 6060
☎ Hotline: 1900 7018
⏱ Working time: 9:00 am - 6:00 pm
✨ Website Miss Tram Academy: https://misstram.edu.vn/
✨ Website Miss Tram Natural Beauty Center: http://thammymisstram.vn/