| Student results | Superfine Powder Eyebrow Spray Results Made By Students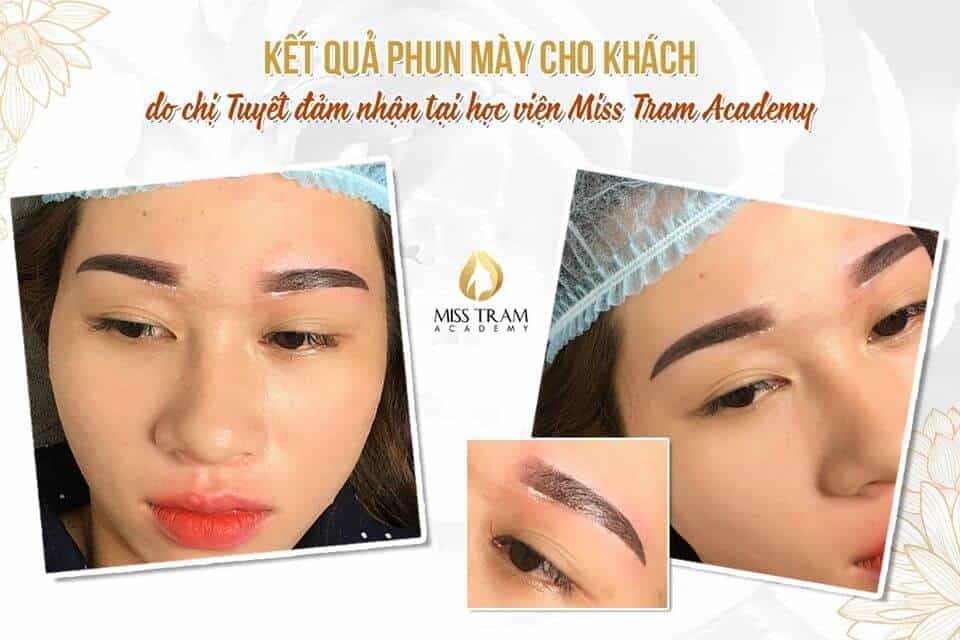 Powder embroidery is a beauty method from the land of kimchi in Korea, is a combination of powder spraying and powder spreading techniques. Bring sharp lines and natural eyebrows for guests as if wearing light makeup.
This method requires a skillful combination between: The angle of the injector, the force of the needle's impact on the skin surface and the depth of the injector.
It is excellent that all of Ms Tuyet have applied flexibly and professionally during the process of making super fine powder eyebrow spray for guests.
Miss Tram review the results of Ms Tuyet right now!

————————————————–
More information about:
- The program of recruiting trainees for Aesthetic Embroidery Beauty Salon at: https://bit.ly/2JA5bSa
- Details of the courses at Miss Tram Academy at: https://bit.ly/2L99UzV
Please contact Miss Tram immediately for more advice on the study path and see if you are suitable for this career or not!
————————-