Where is a good apprenticeship in Hung Yen? - This is a question many young people are passionate about spa and beauty. Because in Hung Yen there are many places teaching spa care, but finding a good address and quality is not easy without experience.
Understanding the difficulties and concerns, Miss Tram has searched and synthesized a list of some prestigious vocational training spas in the article below for your reference. Do not ignore it.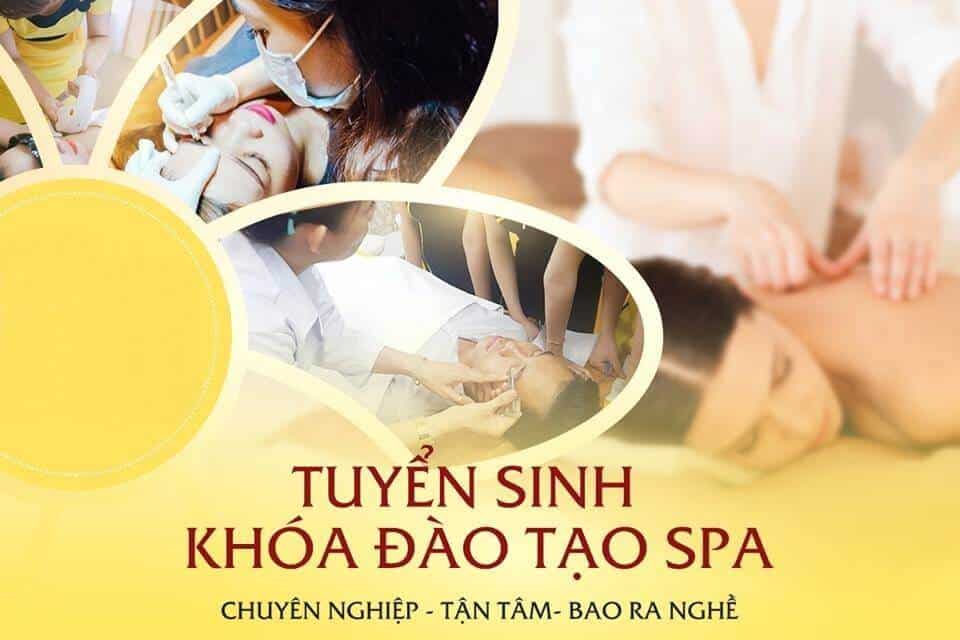 List of 10 Spas Get Teaching Spa: Skin Care, Cosmetic Tattoo Spraying In Hung Yen.
1. MB Beauty Spa
MB Beauty Spa is a high-quality, low-cost spa training site chosen by many people in Hung Yen.
Address: No. 106 Tô Hiệu, Hiến Nam, Hưng Yên City

Hotline: 098 614 3766 - 0917 144 816
2. Ha Vy Spa
One of the professional spa teaching addresses, with the system of modern facilities and advanced technology in Hung Yen, has won the trust of such students. Ha Vy Spa.
Address: 273 Nguyen Van Linh, An Tao, Hung Yen

Hotline: 0961280666 - 01292066686
3. Anh Ngoc Spa
Anh Ngoc Spa has long been a vocational address for many young people in Hung Yen because of its good teaching quality, adequate equipment system, modern machinery system, and teachers are also very friendly, warm. love.
Address: Team 1, Yên Lịch, Dân Tiến, Khoái Châu, Hưng Yên

Hotline: 0974349998
4. Minh Minh spa
Minh Minh Spa is a good place to teach spa, friendly learning environment and relatively cheap in Hung Yen.
Address: General department store of Khoai Chau, Khoai Chau and Hung Yen

Hotline: 0962 519 885
5. Kore Beauty Hung Yen
Kore Beauty is the largest chain of Korean standard cosmetic system in Vietnam with spa training with branches widely distributed in Hanoi, Hai Phong, Hung Yen, ....
Ong Hao Village - Lieu Thuong - Lieu Xa - Yen My - Hung Yen. (near Nghia Hiep gas station).

Hotline: 0973554858
6. Kim Thuy Spa
Kim Thuy spa has outstanding advantages from its inception to the training of cosmetology. Tattooing - Sculpting eyebrows, lips, eyelids, professional, high quality.
Address: Opposite to Lac Dao, Van Lam and Hung Yen CPCs

Phone number: 01677120898
7. Huong Viet aesthetics
With a system of modern facilities, always updated with new technology Huong Viet Beauty Salon always updated students with the latest beauty technology on the market.
Address: Dong Tao, Khoai Chau, Hung Yen

Phone number: 0168.654.5834
8. Hoa Vu Spa
Hoa Vu Spa is the address to teach many women "choose to send gold", because of its good quality and cost.
Address: 69 Lieu Truong, Lieu Xa, Yen My, Hung Yen

Phone number: 0982337626
9. Van Anh aesthetics
Famous for professional teaching curriculum, focusing on practical lessons to help students become skilled after finishing the course.
Address: Center of Pho Noi Packing Market, My Hao, Hung Yen.

Phone number: 0965939888
10. Kim Hien Spa & Clinic
Kim Hien Spa & Clinic is one of the prestigious spa teaching addresses in Hung Yen with well-equipped facilities, a comprehensive learning schedule, friendly teachers.
Address: Kim Hien Aesthetics: Yen lich, Dan Tien, Khoai Chau, Hung Yen

Phone number: 0968244444 or 0986066086
Finding a vocational training unit is only the first step, the main problem here is how to know whether the spa apprenticeship in those facilities is good or not? In fact, it is not as difficult as you think, Miss Tram will introduce some notes to know to help you get the best spa apprenticeship in Hung Yen such as:
Ask clearly about the requirements - the nature of the job.

Inquire about money (Tuition, Fees incurred)

Ideas to know about study time

About location (place of study - examination - diploma)

About the real value of a diploma when graduating

What is the specific curriculum?

Any support after the course

Must commit in writing
If you read more about this issue, you can refer to the useful information here: 08 Notes To Choose A Beauty & Experience Choose A Beauty - Spa Spa Is Right For You
Have you ever heard of Miss Tram's online course on embroidery sculpting aesthetic? If not, then join us to find out more in the sharing below.
Who is this course suitable for?
The person who has a passion for beauty and more specifically is the Eyebrow Tattoo Spray - Eyelid - Lip.

Those who wish to be able to become an Esthetician Embroidery Sculptor.

The managers at the Spa and have the desire to learn, learn more advanced knowledge about the profession.

People who want to own a spa business

Blind people know the basics as well as how to handle crises

People lose their way with the process of self-study at home.

Those who cannot afford to take direct courses at the Beauty Academy or the Vocational Training Center and want to be flexible about the time and place of study.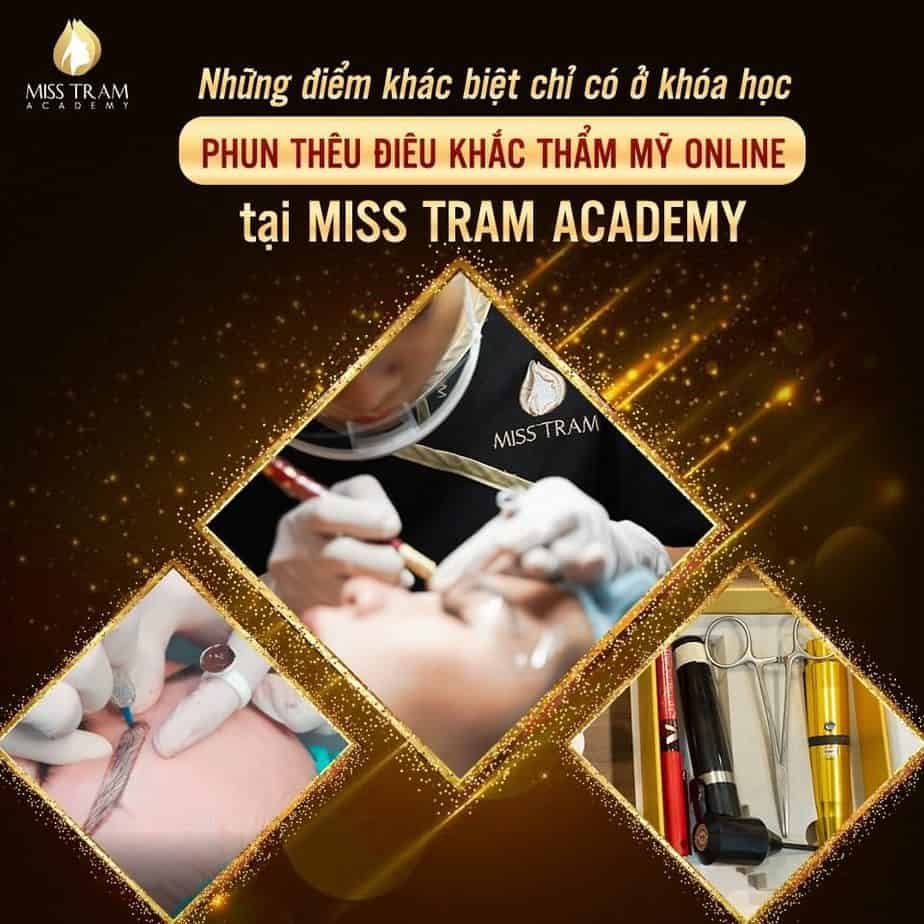 The reason you should not miss Miss Tram's online embroidery sculpting course:
With over 17 years of operation in the field of beauty, cosmetology training in the country & abroad, Grand Master Tram Dong is a cosmetic cosmetologist who is highly appreciated by many generations of students.

The curriculum is studied, designed suitable for online courses

Learn basic to advanced lessons on spraying embroidery sculpting and aesthetics, instructions on how to provide equipment, tools, training to handle crisis, ....

Cost savings but quality is extremely effective.

Having more time of 4-10 days of practical practice at the Center helps to consolidate effective skills and skills.
So what are you waiting for, let's Miss Tram realize her dream. All information about the course you can see the full here: Course Of Embroidery Embroidery Beauty Sculpture Online - Why Not?
Spa profession has been and will grow stronger, so this will be the perfect choice for young people who love beauty, want to have a great income for themselves. With the information that Miss Tram shared above hopefully you will find yourself a suitable address to send offline. If you have any questions, you can contact us for further advice. Good luck.