Spa and beauty salon industry is a very special industry. In this industry, apart from skills, customer care and customer service are very important to the long-term survival of a center. In Miss Tram classes, there will be courses to share information and issues. But along with that, Miss Tram has selected the best courses and documents on customer care and customer service skills to bring to our students. And the following is:
Standard Customer Care And Customer Service Course
What will you learn after the Standard Customer Care and Customer Service course?
Know how to take care of the top customers

Understand the roles and duties of the waiter & Customer Care

Acquire top-notch customer service and customer service skills

Confident when dealing with customers and sales

Gain the skills to increase existing customers even more

Application of Consulting and Customer Care Capabilities in daily work
Introduce Standard Customer Care and Customer Service course
  In order for businesses to survive and grow, it is necessary to build a truly business environment focused on providing the best service to customers. This is the best way to enhance the competitive advantage of the business. Today's customers are demanding people who want to be treated with courtesy, respect and hear sincere thanks. So the care and customer service should be at the forefront of the business.
  You want to sell goods, improve sales?

  You want to retain customers, to become your loyal customers, even to help you have other customers?
  The ultimate Customer Service and Customer Care course not only helps you know how to take care of customers in a professional manner, but also helps you learn how to turn "customers" into "customers"; turn "customers" into "partners".
Lecturer Information Of Course Customer Care And Standard Service
Nguyen Ba Duong
Speaker - Entrepreneur - Author
With more than 14 years of working and managing at Vietcombank and Vietcombank Securities, the matched trading volume is over 46 trillion VND (~ 2 billion USD).
16 years of experience in managing and analyzing financial investment in the stock market, experts in analyzing and planning business strategies for businesses, the secret to building successful businesses, leadership, sales, construction. marketing system and enterprise automation.
More than 16 years of experience in LIVE training and coaching for thousands of CEOs and hundreds of thousands of people, especially for direct trainings for lecturers, masters and doctors.
With the motto: "Pioneering innovation - connecting successfully" and the mission: "Inspiring, motivating and bringing benefits, values to society" for the Vietnamese community to arouse aspiration to do rich, contributing to the economic development of the country through the development of leadership capacity, professional capacity, professional skills and cultural foundation for individuals, organizations and communities.
Course Content Standard Customer Care and Service Skills
 Part 1: Overview of customer care and top notch service
 Lesson 1: Overview of customers
Lesson 2: The concept, the task of peak customer care
Lesson 3: Current situation of care and customer service
Lesson 4: The importance of customer care and top notch service
Lesson 5: Modeling customer satisfaction
Lesson 6: Composition - customer satisfaction factor
Lesson 7: The art of promoting the psychology of customer satisfaction
Lesson 8: Promotion mode
Lesson 9: After sales service
Part 2: Attitude and how to build a positive attitude in caring and serving top customers
 Lesson 10: Attitude and importance in customer care and service peak
Lesson 11: How to build a positive attitude in caring and serving top customers
Part 3: The skills needed in customer care and top notch service
 Lesson 12: Professional teaching skills
Lesson 13: Mistakes to avoid in communication
Lesson 14: Skills to use positive language
Lesson 15: Skills to say hello and introduce you
Lesson 16: Presentation skills
Lesson 17: Product knowledge and market
Lesson 18: Skill of asking questions
Lesson 19: Listening skills
Lesson 20: Time management skills
Lesson 21: Acting skills
Lesson 22: Convincing skills
Lesson 23: Customer care skills by phone
Lesson 24: Skills to care for and serve customers online
Lesson 25: Customer contact skills
Lesson 26: Skills to talk to customers
Lesson 27: The customer is god
Lesson 28: Be on time and keep your promises
Lesson 29: Skills to resolve objections or conflicts with customers
Lesson 30: Always learning and improving skills
Lesson 31: Summary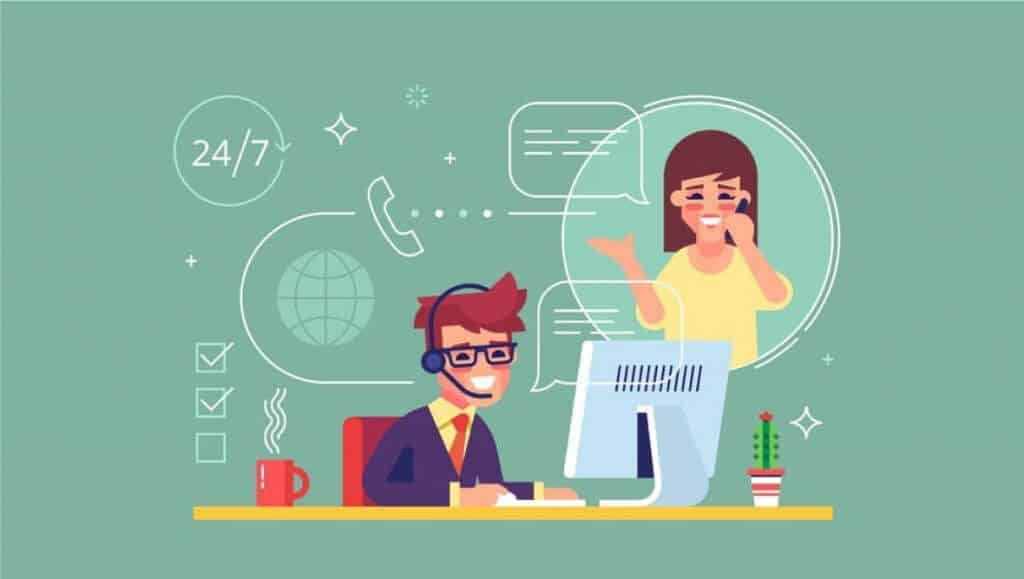 Standard Customer Care and Customer Service Video Course
Content For Internal Training Only
Please login to view more content.
*
Note
: Because this is a copyrighted material and is only for internal circulation, we
It is strictly prohibited to distribute or sell
The content of this lesson is outward. Any violations found will be deleted account & can be handled in accordance with the law on copyright infringement.
With Standard Customer Care And Customer Service Courses Online You can refer to more at the forum online training videos - Learning materials for internal training of the academy.