With the development of the current market economy, almost all industries, besides product quality, also improve service quality. One of the most typical of improving service quality is customer care. And more specifically with the spa industry, cosmetic tattooing is very important to customer care. In addition to the knowledge that Miss Tram will share with you in class, after-school training, here is one of the customer care art courses that Miss Tram will equip individually for each student of the Academy. Below is a description of the course….
Customer Care Art Course
What will you learn after Customer Care Art course?
Understand the nature of customer care, its role in the business

Understand the knowledge, skills, attitudes, thinking, means and environment required when doing customer care and sales.

There is a methodical, practical process when doing customer care, sales.

All will be luggage for you to become excellent customer care, high sales, double sales and help your business increase profits.
Introduce Customer Care Art course
Managers and business owners are too busy with operations and financial and personnel issues to facilitate training, supplementing and updating knowledge and skills for employees to take care of them. customer care systematically, the system leads to care activities that have not effectively implemented customer retention.
You are taking care of customers who do not understand the nature of customer care activities, are confused about the process and criteria in care activities, collect comments and feedback and have not kept it. customer foot.
Understand the difficulties and busyness of managers, business owners and sympathize with the progress, eager to learn the knowledge, skills, processes, criteria of you who are and will do customer care. , THE BEST CUSTOMER CAREER art course was launched to help you:
1. Understand the nature of customer care.
2. Understand the knowledge, skills, attitudes, thinking and understand the means and environment required to do excellent customer care, customer retention
3. Having a methodical, practical process to do excellent customer care, customer retention.
4. Understand what is excellent customer care to retain customers.
5. All will be a luggage for you to become excellent customer service, have many loyal customers, double sales and increase profits for businesses.
Lecturer Information Course Customer Care Art
Marsal Academy
Marsal Academy is the first Online Marketing and Sales Training Academy in Vietnam focusing on all job opportunities for students. In addition to training qualified staff, the institute also provides tools to support the learning process, work, and create a comprehensive development environment for students to practice. .
All Marsal is pursuing, is that the students of the school will be able to do it right during and after training.
Course Content Art Customer Care
 Part 1: OVERVIEW OF CUSTOMER CARE
 Lesson 1: The nature of customer care and customer types
Lesson 2: Why is customer care important in the business?
Part 2: WHAT IS NEEDED TO MAKE CARE OF EXCELLENT CUSTOMERS
 Lesson 3: Knowledge about customers
Lesson 4: Knowledge of products
Lesson 5: Knowledge of business workflow
Lesson 6: Marketing knowledge
Lesson 7: Communication skills
Lesson 8: Research skills
Lesson 9: Copywriting skills
Lesson 10: Teamwork skills
Lesson 11: Attitude, means and tools in the profession
Lesson 12: Environment
Part 3: 17 CUSTOMER CARE STEPS
 Lesson 13: Receiving the work and preparing
Lesson 14: Online, telephone and direct counseling
Lesson 15: Trading procedures and shipping process
Lesson 16: Performing the operations, exchange and return procedures.
Lesson 17: Warranty, maintenance
Lesson 18: Solving customer complaints.
Lesson 19: Satisfaction survey, getting feedback.
Lesson 20: Proposing solutions to improve products and organizing customer appreciation programs.
Lesson 21: Create and save media items
Lesson 22: Keeping records of all customer information and cross-selling products
Part 4: HOW CUSTOMER CARE IS EXCELLENT
 Lesson 23: Reliability
Lesson 24: Guarantee
Lesson 25: Visibility and empathy
Lesson 26: Ready to meet and summarize.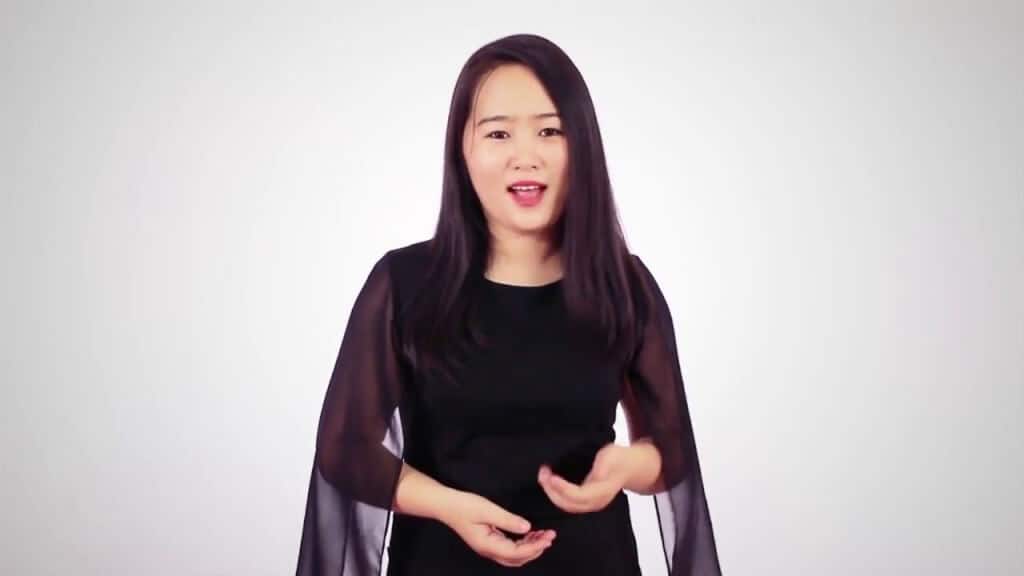 Video Course
Content For Internal Training Only
Please login to view more content.
*
Note
: Because this is a copyrighted material and is only for internal circulation, we
It is strictly prohibited to distribute or sell
The content of this lesson is outward. Any violations found will be deleted account & can be handled in accordance with the law on copyright infringement.
Video content of Outstanding Customer Care Art Course is the content belongs to internal course by Miss Tram. Only circulated with registered students and course participants learn skin care, learn cosmetic tattoo spray, learn how to use eyelashes at Miss Tram Academy. Quick hands Contact Miss Tram to be consulted and choose a suitable cosmetology course.