With the increasing quality of life, going to Spa and Beauty Salon gradually becomes an indispensable need for many people. This leads to the employment opportunities of the Spa career is increasing with a stable income and good career development. In addition, this is an easy to learn and easy job; It doesn't take as much effort as manual work or as much pressure as brain labor. Therefore, the apprenticeship spa is attracting a lot of attention of young people.
Besides, Miss Tram Academy also receives a lot of questions, "Can older people learn Spa?", "Does Spa have age limits?". Today's article, Miss Tram Academy Please answer to help you understand this profession offline.
Can You Be Old to Spa? (Age 30+)
1. What are Spa career courses included?
Spa training you will be trained on all the knowledge of the spa industry such as:
Knowledge as well as how to use all beauty tools and equipment.

Research on skin condition like all types of acne, melasma, freckles, aging skin.

Techniques to get acne correctly, avoid scarring.

The formula of white annealing, beauty.

Skin care techniques.

The most modern skin care and beauty treatments today.
To become a professional spa professional, you need to learn all the knowledge of the spa industry. In addition, it is necessary to train the skills and skills in the most mature way. Thus, after the career, you will become a skilled spa professional, can confidently apply for a job anywhere or open your own spa center.
+ Note: Should Should Study While Doing Spa
2. Does the Spa profession have an age limit?
According to the experienced trainers at Miss Tram Academy, and the fact from the working environment, the age of Spa training is very wide, without a specific limit. 
For this beauty industry, age is not really important, but skills and passion are essential when you want to stick with the spa profession.
For older friends, do not hesitate, because spa training takes only a few months to complete the course and master the skills. If you train hard and gain experience while working, then it will not take you too much time to become a professional spa specialist.
At the courses at Miss Tram Academy, the age of students varies. There are many high school students after graduating registered vocational training, there are many women started to switch to the spa industry when they are older.
Students over 30 years old at Miss Tram at first getting used to the job are often a bit embarrassed. But they quickly became acquainted and integrated with the passion and the guidance of a dedicated teaching staff. So do not worry when you are older, you still have many opportunities and directions with this spa profession.
+ Note: How long does spa take
3. The most important thing when you want to learn Spa
Choosing the Right Vocational Training Center Is The Most Important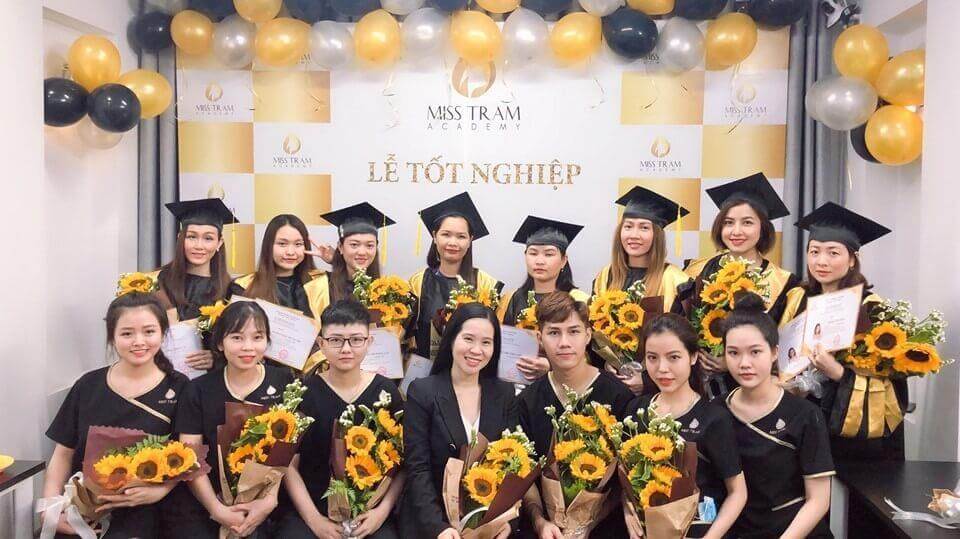 To become a professional spa professional and skilled, the age is not as important as where to study. So, which criteria to choose a quality spa vocational training center?
first

The curriculum is methodical, streamlined and oriented to optimal practice.

Monday,

Lecturers have extensive practical knowledge and good pedagogical skills.

Tuesday,

Complete facilities, modern equipment and regularly update the new beauty methods in the world.

Wednesday, A.

Be practiced regularly on real people.
Therefore, if you want to pursue a serious and sure spa career, you need to choose a prestigious learning center like Miss Tram Academy. Not only meeting all the above criteria, Miss Tram also creates the maximum conditions for students such as: support for opening classes on demand, awarding scholarships and tuition assistance for disadvantaged students, support accommodation for remote students, ...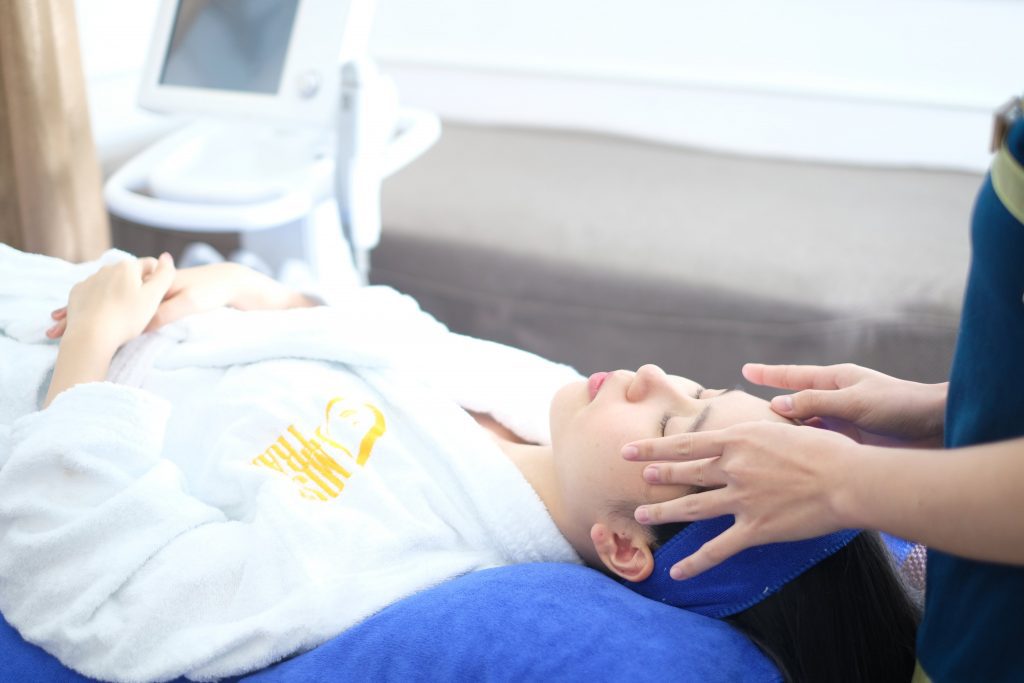 With nearly 20 years of experience in the beauty industry, Miss Tram has trained and inspired many different classes of students. There are friends who open their own centers, some of whom are teaching, and most of them have been successful with their careers or are pursuing a career with an attractive salary. Miss Tram Academy is proud to bring the opportunity to everyone, helping you pursue your favorite path and succeed with your passion.
+ Note: Perfect Skin Care Treatment
The Human Element Determines All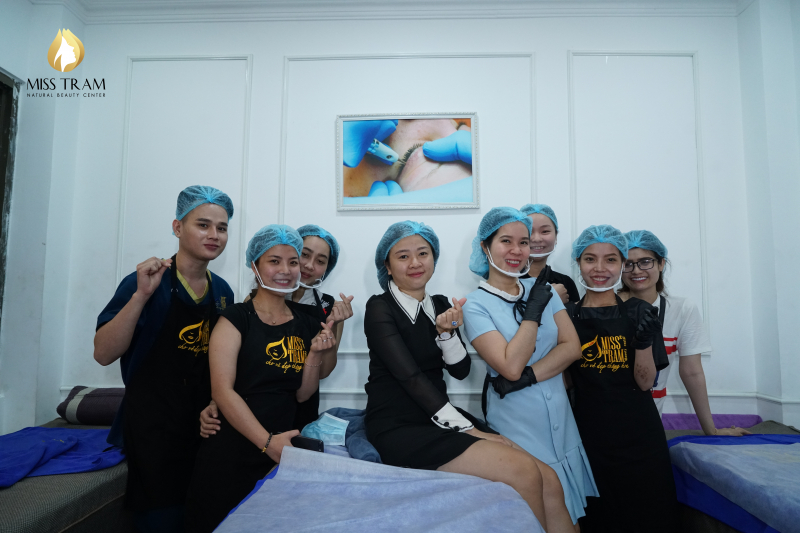 In addition to choosing where to study, the time and result of apprenticeship depends on the attitude of the learner. Spa career is not difficult, not picky learners, no age limit but requires diligence, eager to learn, the will to strive and love for the job.
So even if you are over 30 years old, but if you are passionate and determined to work as a spa, Miss Tram firmly believes that the development opportunities are still very open to you. Especially, with a team of professional and dedicated instructors, Miss Tram is confident to always spread the passion and support you during and after the course in the best way.
Spa career is a profession that is very much concerned today. And career development opportunities are always open to everyone, regardless of age. However, where to study, how to learn and how to learn greatly influence the way forward. So please contact Miss Tram Academy For advice and best support offline. 
Hope this article will answer your concerns. Wishing you success on your chosen path soon!
See More Articles About News - Sharing Miss Tram Academy's:
Discuss Lip Contouring Techniques For Each Specific Shape
Share: Experience Fine, Natural Powder Eyebrow Sprayer
Sharing: What Does Collagen Lip Spray Need To Pay attention To