Questions and Answers | Do students have to prepare their own equipment when registering for the basic eyelash extensions course at Miss Tram?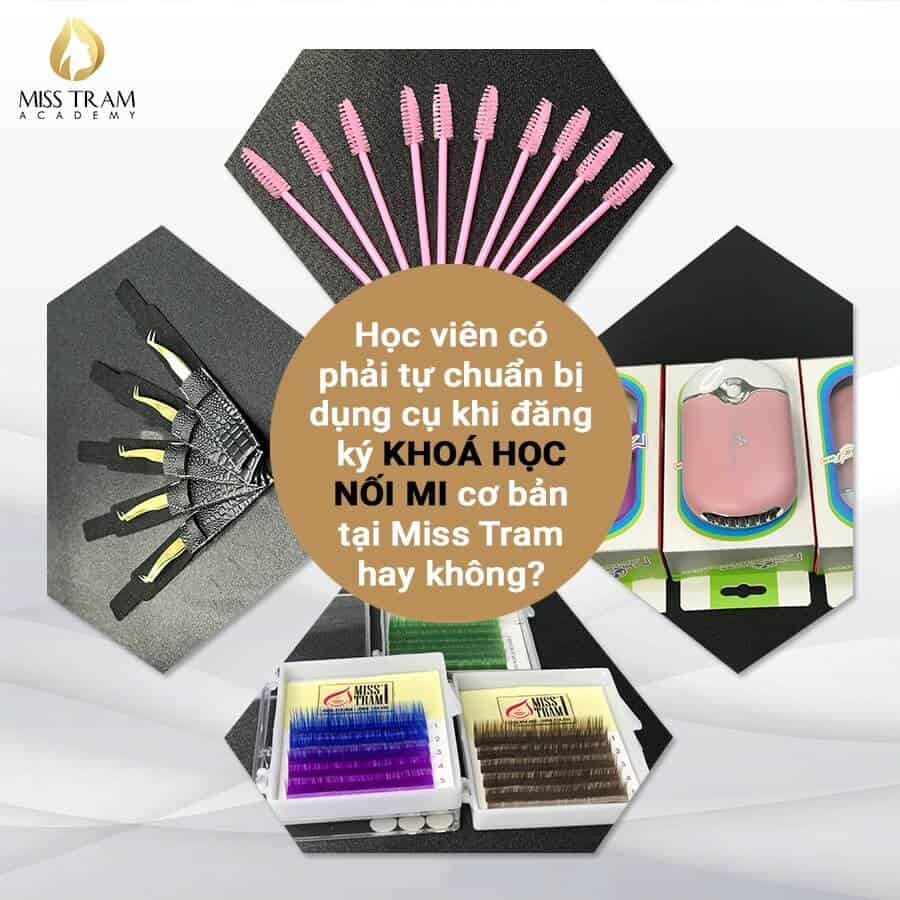 First, let's miss Miss Tram through "dew" The most essential tools for a Mi Mi course Basic:
Fake lashes (Connecting eyelashes without false lashes is like "going to plow to forget buffalo", right?


Tweezers tweezers: to separate strands, align and put eyelashes in position.

Eyelash brush: both separate eyelashes and make eyelashes smoother.

Dry squeeze shadow: make the glue dry faster so customers will not feel wet on the eyelashes.

Luminaires and extensions: ensure adequate lighting, eye protection and more precise handling.

Supporting solutions: eyelash extensions, Eyelash removal gel, Eyelash remover, ...
These are the equipment that MUST be equipped when you study Mi. However, at Miss Tram Academy, students are ALL-SPONSORED to avoid wasting time on the course because your own preparation may not be enough, or not true to the needs ...
With each topic and course you register, the center will help you prepare the necessary equipment, maximum support the vocational training process for students to feel secure in completing their course. Reference information eyelash extension course at Miss Tram.

+ Note: How To Care The Mi Latching Device Correctly
So has somewhat "debugged" for you yet? If you have any more questions, don't forget to send MissTram right away!