Questions and Answers | Can Lips Use European Lips Spray Technology?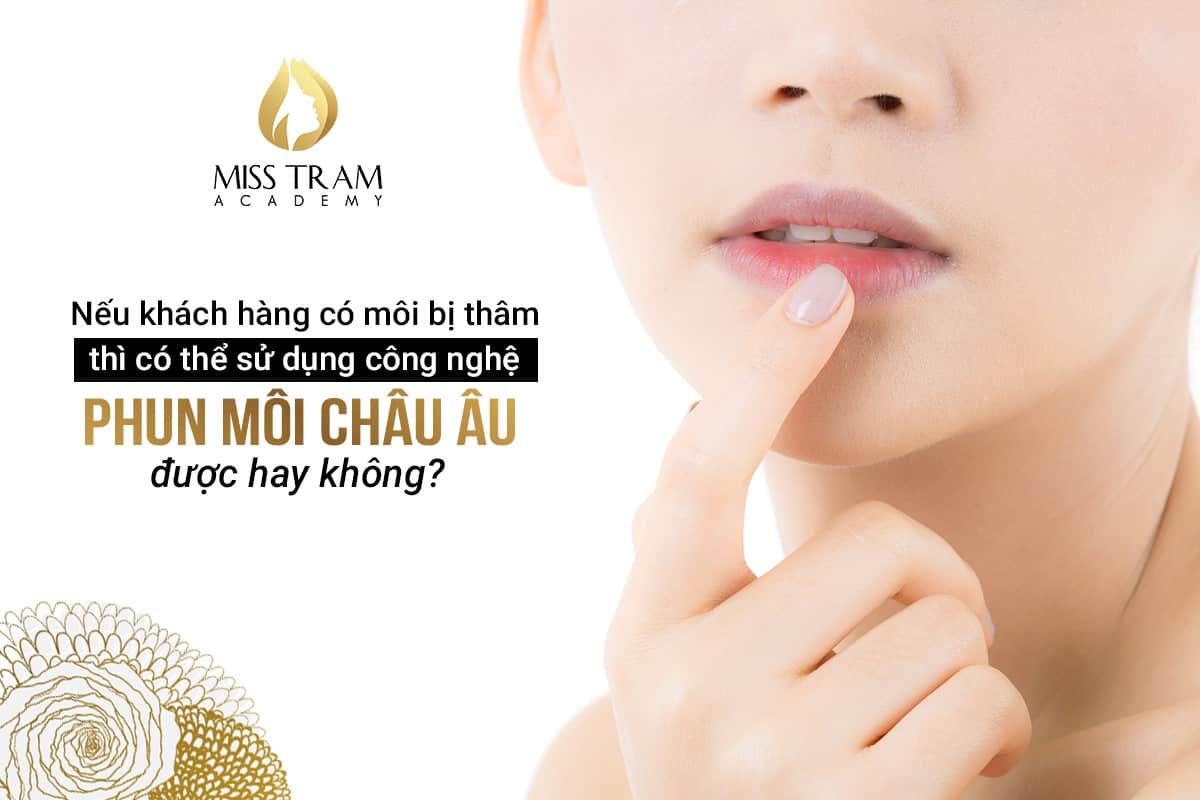 Do you know, which students of Miss Tram Academy like the most in every lesson?
It is rumored that they were "extremely waiting" for discussion time because of the many questions, questions during the lesson or reality encountered during work were brought to "dissect, analyze or argue ..." extremely exalted.
Today, the topic being discussed is "If customers have dark lips, can they use European Lip Spray technology?
Experts will answer you as follows:
In case the customer has dark lips and chooses to use European Lip Spray Technology, you ENTIRELY POSSIBLE done for guests okay, but need to note a few points:
- Because the color of the old lip color of the customer is dark, before applying the spray, it is necessary to start the intensive treatment before spraying the lip color on the standard and more beautiful.
- To handle dark lips at the edge, KTV can use baby pink to spray on and then proceed to spray lips as usual.
- In the case of customers with heavy lips (ie, the color of the lips is darker than usual), they need to handle 3-4 layers of baby pink, then proceed to spray until the lips are orange-red nature. However, customers who have done this still do not have the best color, so you need to tell customers after 2 months to return to the standard color.
In addition, Miss Tram also wants to remind you that European lip spray technique is one of the difficult technologies, implemented quite complicated and requires high technicians. So in every operation, every needle must be real and sure to help the ink down evenly, reduce swelling for guests and to make the colors more beautiful.
Miss Tram Academy hopes the above shares will be helpful to "troubleshoot" for everyone in this case.
I wish you successful implementation!
Refer to the information of popular courses (depending on your preference) to get started with beauty:
– Cosmetology, Embroidery, Sculpting Course (eyebrows - eyelids - lips)
– Skincare Specialist Training Course
– Vocational Training Mi Eyelash Extensions - Professional Lashes
Please contact Miss Tram immediately for more advice on the study path and see if you are suitable for this career or not!