FAQs | Whether Silk Eyelash Connector Is Harmful For Eyes Or Not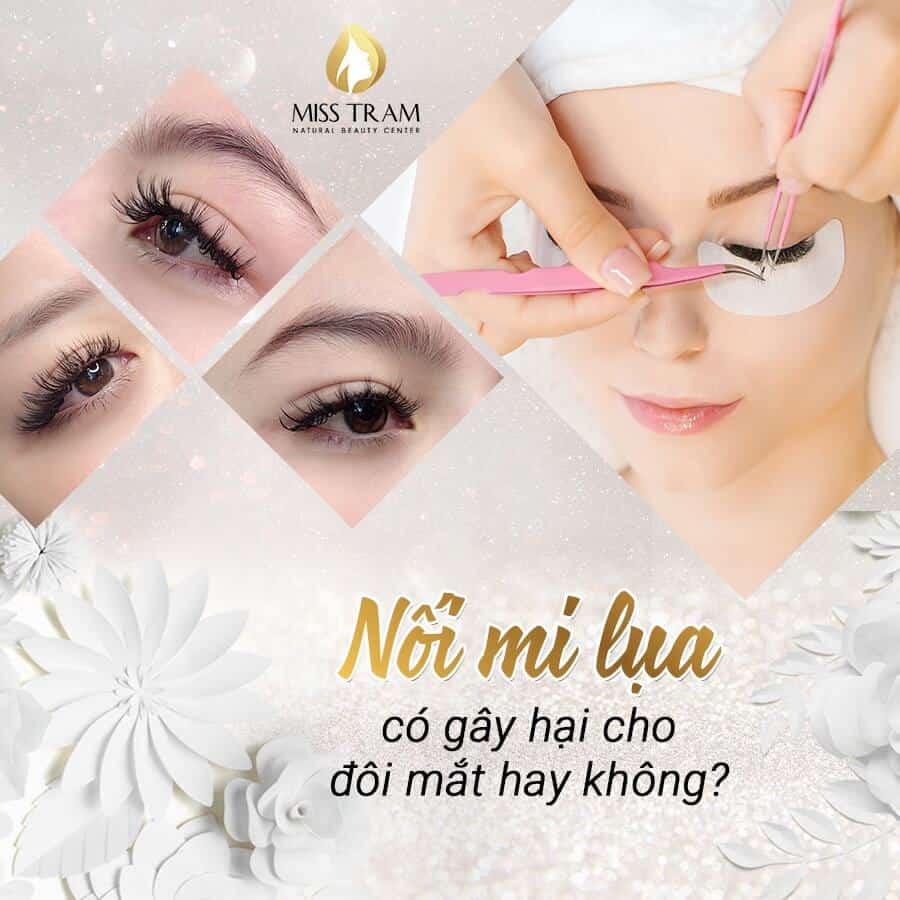 No need to spend a lot of time attaching false eyelashes or applying mascara to get natural lashes. The method of "eyelash extensions" was born almost as a "cure-all" for the sister society.
However, is "eyelash extensions harmful to the eyes? This is a question that many women have been interested in recently.
Let's listen to the answers from Miss Tram Natural Beauty Center!
In fact, eyelash extensions DO NOT HARMFUL for your eyes because:
- Eyelash extensions are a method of using false eyelashes with customized amount, depending on the eyes shape and facial features to paste on real eyelashes.
- Silk lashes are soft material, size and color are produced thicker and darker than silk, so when used will create accents on the face with moderate blackness and suitable for many different ages.
- However, eyelash extensions will be really worrying and pose a risk of eye damage if you perform at a poor quality facility or an inexperienced specialist.
The common harms when you have unsafe eyelashes were shared in the previous post of Miss Tram. Please take the time to learn carefully before beauty by this method!
Do not hesitate, call HOTLINE 1900 7018 For advice on any questions you may have about the service.
- Eyelash extensions 3D angel (round eyes): eyes glitter, regular and natural
- Appealing sexy, charming black roses: for sharp eyes, personality
- Natural, gentle eyelash extensions
- Eyelash extensions volume - impressive curvature
- Katun splendidly sexy eyelashes
- Mix your eyelashes with beautiful and strange colors