Differences In Online Sculpting Courses In Miss Tram
Many young people are passionate about aesthetic spraying but have not been able to go to school far away, have no accommodation, cannot afford tuition fees - living, are disoriented with studying too many channels at home, want to improve qualification to facilitate business / Management ... and other concerns.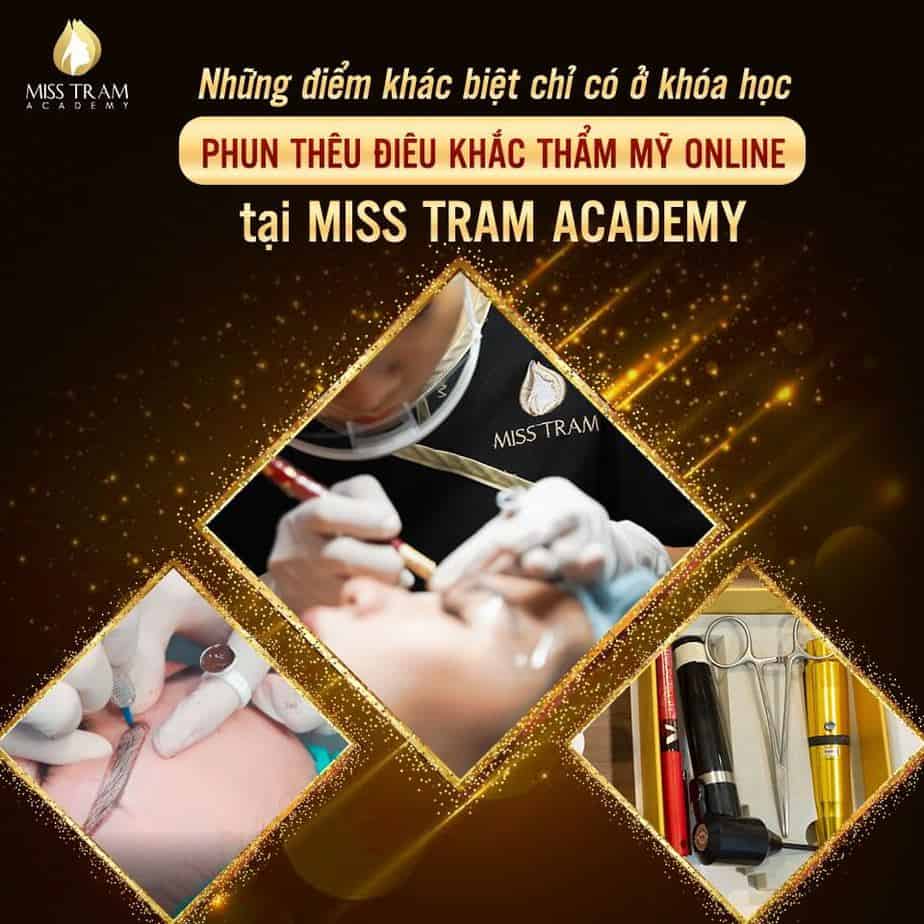 Now you won't have to worry about being born Course Of Embroidery Embroidery Beauty Sculpture Online At Miss Tram will help you:
No effort to move, where to study right there.

Only need internet device and standard Miss Tram Academy syllabus.

Studying Online, but the skills are not inferior to learning Offline ...
That is all Miss Tram Team wants to bring the opportunity to all of you. Students have a dream to bring beauty to everyone.
Point DIFFERENT that this Online Tattooing Course offers:
Each lesson is a clear HD quality video, from 15 - 30 minutes with the detailed technical guidance of the Professional Teacher, clear sound, easy to understand and communicate.

Instructors complete on both the eyebrows and eyelids, not just on one hand like other training institutions.

Students registering for the course will be fully equipped with the standard curriculum.

The course is only suitable when you are serious because you need to complete your lesson on a per-level basis, where you will submit it to your account.

You will not have the opportunity to neglect because you will be connected directly with the Academy Manager to Design your own home study Timetable, Instructors will always monitor online to ensure the quality of learning.

Students who join the course will be able to join the closed zalo / facebook group, where you can easily send questions, share experiences and learn knowledge.

After completing the course submission, Students will be Reviewed directly at Miss Tram Academy for 4 - 10 days and prepare an application template prepared by the Center under the 1-on-1 support of the teaching staff tablets.
With the DIFFERENT points that Online Embroidery Sculpting course will help you take new steps in your work, life and develop your passion. Quickly connect to Miss Tram immediately to better understand this course!