Skincare, tattoo spraying is currently one of the hottest jobs today, because it gives many people a stable job with a "terrible" income. If you are also passionate about this profession and are planning to pursue it, but do not know which place to choose, please refer to the article below.
The list of locations where professional training in skin care and cosmetic tattoo training in Bac Kan province is introduced by Miss Tram will be useful information for you.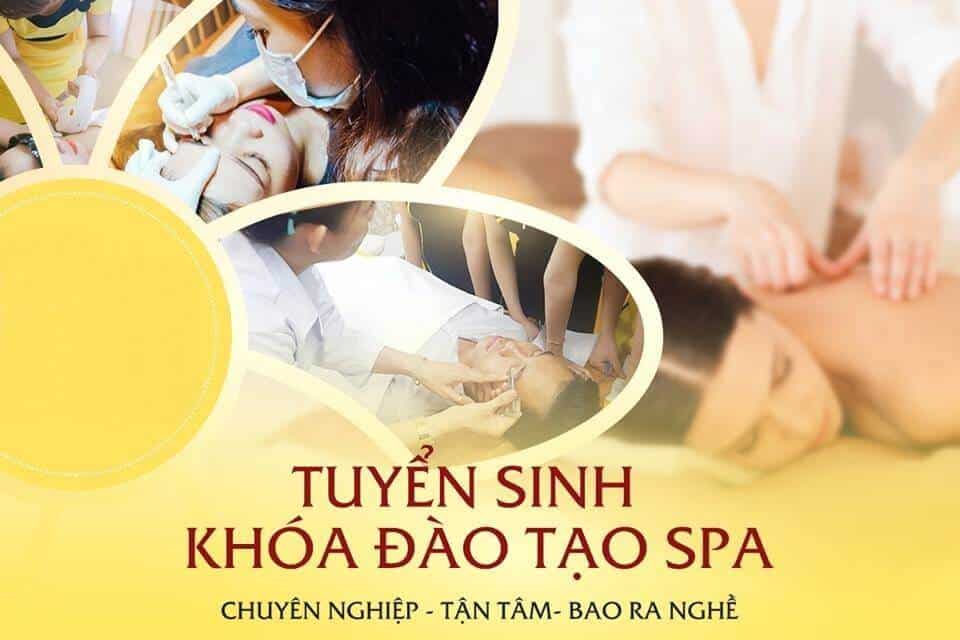 Summary of Top Spa Receiving Trainees In Beauty Salon In Bac Can.
1. My Hanh Spa
With the ability to professionally train with intensive training methods, My Hanh Spa is really the choice that you should not ignore in Bac Kan.
Address: 409 Group 4, TT. Minh Khai, Bac Kan

Phone: 1668.838.898
2. Mai Huong Spa
The courses at Mai Huong Spa always attract young people in Bac Kan by the quality of teaching, and the tuition is usually average.
Address: Thanh Nien, Phung Chi Kien, Bac Kan

Phone: 0974.149.691
3. Flower Spa
Hoa Spa owns extremely quality equipment and machines imported from developed countries. Along with that, the classroom is specifically designed to provide students with a comfortable learning space.
Address: 279 Group 10A, Phung Chi Kien, Bac Kan

Phone: 0962.022.222
4. Le Jardin Spa
When studying at Le Jardin Spa, students will get up to 80% time is practice. Help students to master the theory and at the same time be able to experience reality from which to improve their skills as quickly as possible.
Address: 457 Group 9A, Phường Đức Xuân, Bắc Kạn

Phone: 0967.030.328
5. Ngoc Ha Spa
At Ngoc Ha Spa you will be trained according to a scientific curriculum along with professional teachers, experienced and long-term skills in the industry.
Address: Group 8A, Phùng Chí Kiên, Bắc Kạn

Phone: 0981.205.353
6. Tuyet Anh Spa
Come to Tuyet Anh Spa, you will be learning with the latest technology, the latest and is constantly updated. Therefore, during the course of study here you will be trained with the best conditions.
Address: Group 8, Phường Cầu Cầu, Bắc Kạn

Phone: 0974.560.219
7. Tam Anh Spa
Tam Anh Spa owns a large team of highly qualified instructors; Combined with many advanced and modern equipment. Make sure you come here and have a quality and intensive course in all aspects.
Address: Group 3, Võ Nguyên Giáp, Sông Cầu, Bắc Kạn

Phone: 0968.076.586
8. Loving Beauty
The courses at Thuong Beauty always bring students the latest, most modern beauty methods by experts with years of experience.
Address: Group 12, Ward Minh Khai, Bắc Kạn

Phone: 0909.809.980
To be able to choose a reputable and quality tattooing vocational training institution, Miss Tram recommends that you master the following 8 experiences:
Ask clearly about the requirements - the nature of the job.

Inquire about money (Tuition, Fees incurred).

Ideas to know about study time

About the location (place of study - exam - degree).

About the real value of a diploma when graduating.

What is the specific curriculum?

Any support after the course.

Must commit in writing.
To learn more, more elaborate on this issue, you can refer to the article in detail Experience in choosing a quality spa vocational training address. Wish you choose the facility that suits you.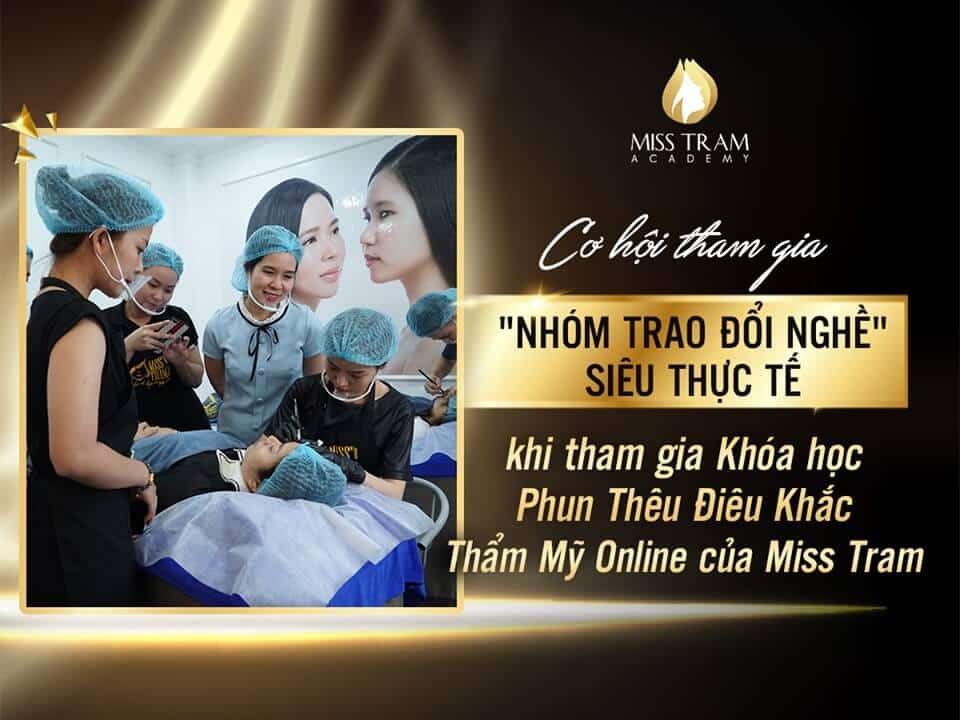 Today there are many young people who have a passion for beauty in general, and the art of tattooing in particular. But there are also many friends who cannot afford to study far away, cannot afford to pay tuition fees - living, no accommodation, ... and many other worries. Now you will no longer have to worry because Miss Tram has brought online cosmetic tattoo spray course.
From an external perspective, you can see that the online cosmetology course will lack interaction between students and teachers, right? However, the fact that Miss Tram's Online Cosmetic Tattooing Course is a community is CONNECT as SHARE, EXCHANGE Experiences for all Students!
The reason you should choose the online cosmetic tattoo spraying course at Miss Tram:
Students who join the course will be able to access the closed zalo / facebook group, you can easily send questions, share experiences and learn knowledge.

You will not have to "just one phone" because you will be connected directly to the Academy Manager to design a separate Study Schedule at home. The staff of teachers / CSKH always accompanies throughout the learning process.

Register for an online course at Miss Tram you will also be fully answered all questions such as offline course.

Wherever you sit, you can join the course without spending too much time to move to the center.
So who can attend Miss Tram's online cosmetic tattooing course?
Those who have a passion for beauty and more specifically the Cosmetic Tattoo Spray Eyebrows - Eyelids - Lips.

Those who wish can become a Professional esthetician.

Those who manage at the spa and have the desire to learn, learn more advanced knowledge about the profession to bring better efficiency at work.

Those who want to open a small spa to a professional Beauty Center, including beauty services Eyebrows - Eyelids - Lips.

Those who have been a tattooist but knowledgeable.

People often encounter crisis problems with customers but do not know how to solve them.

Those who are disoriented with the process of self-study at home through group meetings, youtube, facebook, ... and much mixed information on the internet.

Those who cannot afford to take direct courses at Beauty Academy or Vocational Training Center.

Those who want more flexibility in terms of time or place of study.
Surely through some of the information above, you have also partly trusted and confirmed the quality of this online cosmetic tattooing course, right? However, this is not all. For more information about the course, please refer to the article Online tattoo spray course latest offline.
Miss Tram believes that the information about vocational training locations in Bac Kan that we share above will help you easier to "choose the right to send gold". I wish you luck and success on the way of fulfilling your dreams!