In natural materials, essential oil is a material that brings a lot of use in beauty, disinfectant and fragrance. Therefore, this is one of the indispensable products of beauty facilities. 
However, each type of essential oil will have different characteristics, uses and aromas. So choosing which essential oil both impresses customers and brings high efficiency in services, not all Spa / Beauty Salon will use it successfully. So this article Miss Tram Academy Please share 8 essential oils that Spas need.
List Of 08 Beauty Essential Oils Used Many In Spa.
1. Ylang ylang essential oil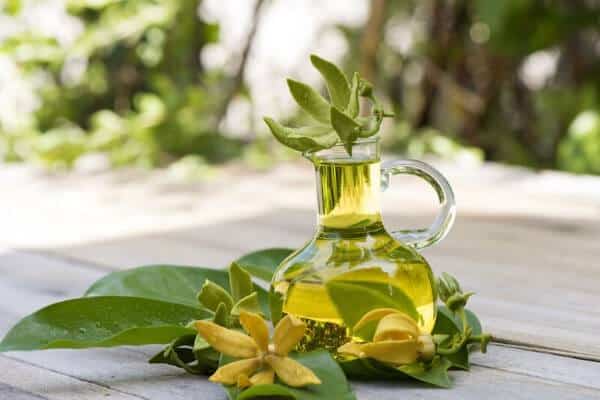 Ylang ylang essential oil is extracted from the fresh petals of ylang ylang by steam distillation. This is an essential oil known for its sweet, pleasant aroma and is used a lot in therapeutic massage processes.
With many uses such as helping to relax, improve mood and reduce muscle tension effectively, ylang ylang essential oil deserves a bright candidate for beauty spas.
You can burn a few drops of this essential oil to spread it into the air to create a soothing scent for the space. In addition, ylang ylang essential oil can be used as a massage oil to both moisturize the skin and provide the most relaxation for customers.
2. Lemon essential oil
Lemon essential oil, extracted from lemon zest, has a mild fragrance with effective deodorant and bactericidal effect, so it is used a lot in spas / beauty salons. According to research, this oil also works to refresh the spirit and support the treatment of cold symptoms, stress or mental instability very effectively.
You should use lemon essential oil with a steam lamp so that the fragrance can spread throughout the space. In addition, thanks to active ingredients with strong antioxidant properties, lemon essential oil can also be used in skin care and acne treatments.
3. Jasmine essential oil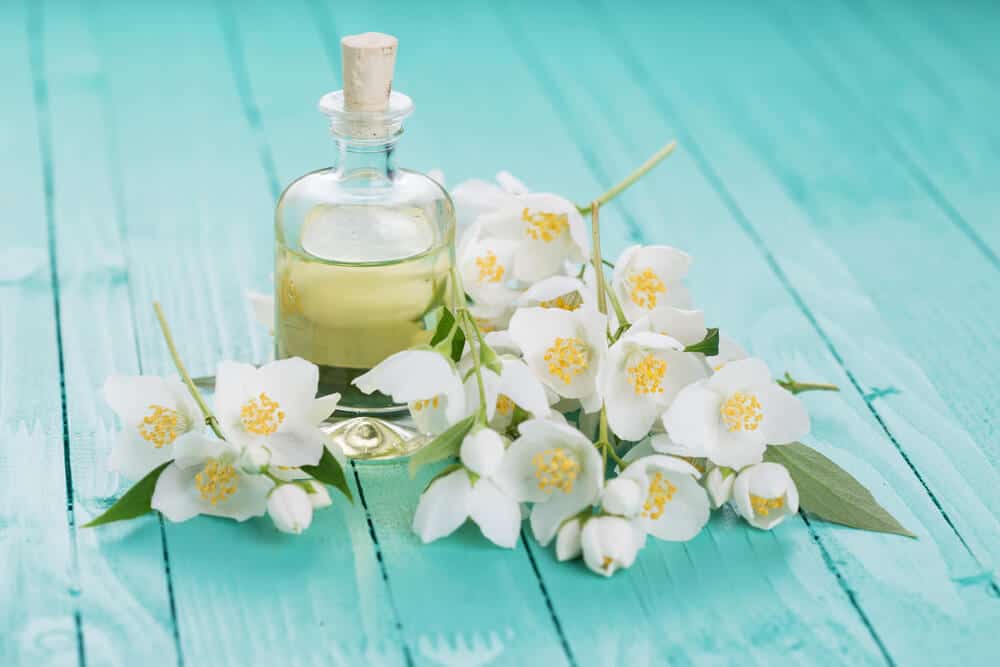 Jasmine oil is a famous essential oil with the effects of improving mood, reducing stress, regaining hormone balance and creating many positive emotions. In particular, the scent of this essential oil is very gentle so it is suitable for the space of relaxing and beauty spas.
The most effective way to use jasmine essential oil is to use it with a diffuser or an oil burner to create a cool, clean and clean space. Besides, relaxing massages or skin care and exfoliating procedures can also use this essential oil to create the most relaxing scent for customers.
4. Rose essential oil
Rose essential oil has always been considered the most fragrant essential oil extremely gentle and seductive. Thanks to this fragrance, users can relieve fatigue and depression very effectively. In particular, rose oil also has antibacterial and anti-inflammatory, viral properties very well. So with beauty spas, this is one of the essential oils to use.
A plus point of rose essential oil is a soothing scent that can be used in any space. You can use it with essential oil diffuser for service consulting rooms, lounges, or in the massage therapy room very effectively.
In addition, rose essential oil can be suitable for all skin types so you can also use them in skin care formulas, combined with creams, lotions and relaxing massages for customers.
5. Tea tree essential oil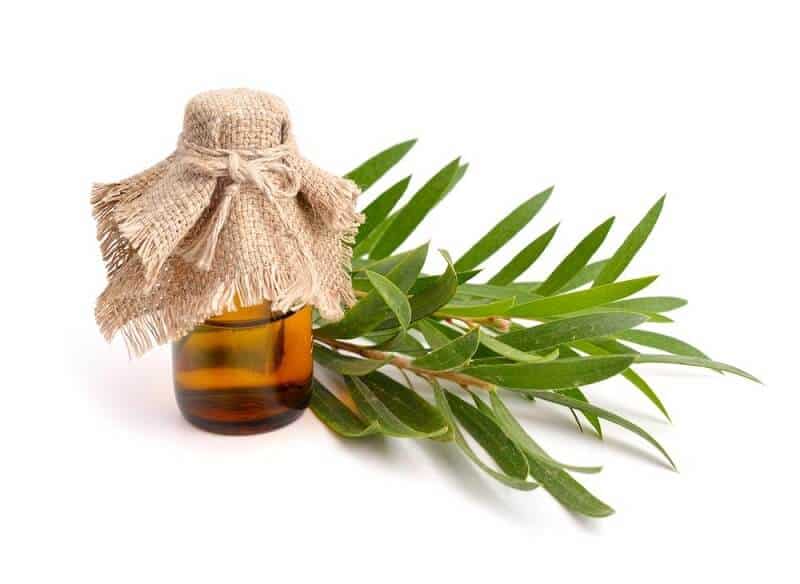 Tea tree oil is one of the essential oils that effectively disinfects, kills bacteria and helps with acne problems. This essential oil is used very popular in the natural acne treatment process of beauty spas. 
Tea tree oil can be applied directly to the skin (need to be mixed with a little water), steam your face or use with an oil burner to create a comfortable aroma for therapeutic massage sessions.
Currently on the market there are many types of tea tree oil, each of which is produced with different formulas (pure 100% tea tree or in combination with other essential oil components) to bring the best use to our users. Therefore, you need to find out and choose the product that best suits the needs of your Spa.
6. Menthol essential oil
It also has many uses in skin care and acne treatment like tea tree oil, but peppermint oil has another use as a soothing sunburn and sunscreen. Therefore, this is an ingredient you cannot ignore in the spa skin care and treatment procedures.
Another plus point of peppermint oil is its good use in clearing nose and throat and eliminating insects. So, besides using it for the skin, you can use the same oil burner for the seasons.
7. Turmeric essential oil
Turmeric is an extremely famous ingredient for skin care, acne, melasma. Therefore, turmeric essential oil is used by beauty spas a lot by its convenience and high efficiency.
For acne procedures, apply an appropriate amount to the skin. As for the anti-aging skin care formula, treating melasma, freckles, please combine with the appropriate ingredients (coconut oil, almond oil, honey, ... depending on the skin type of the guest) to bring the best effect.
Note: This essential oil is quite strong so it is necessary to test it first on other skin areas. And for customers who are pregnant or breastfeeding should not use it.
8. Lavender essential oil
Lavender essential oil is considered to be the most used essential oil in the world because of its extremely mild fragrance - pleasant, helps improve morale and reduce stress very well. In particular, with high antioxidant components, this essential oil has antibacterial, anti-inflammatory and acne treatment support, skin damage in a very effective way.
You can use lavender essential oil in skin care and acne treatment formulas. Or combine with an oil burner to bring the coolest, most airy space to your spa.
The signature scent is always one of the highlights that leave the most impression to customers when experiencing services at the spas. However, choosing which essential oils to create fragrance, essential oils to care for - skin treatment, or essential oils for relaxing massage is not easy. So, hopefully for the suggestions Miss Tram Academy would be helpful to you. Wish you quickly select the most typical essential oils for your Spa!