Green tea contains a large amount of antioxidants, vitamins and many useful minerals, ... very beneficial for health as well as skin beauty. Not only can it be combined with many other natural ingredients to care for, beautify the skin, green tea is also an extremely effective toxin waste material. Down here Miss Tram Academy will guide you to the recipe for preparing toxic waste masks from extremely simple green tea. Save these formulas, because there will be times when we will use them.
What benefits does green tea bring to the skin?
In the year of the year, a study by the University of Georgia Medical University found that in green tea, it has anti-inflammatory properties, reduces pain and swelling, releases toxins to the skin, prevents signs of aging and provides necessary moisture. leave skin healthy from inside. Later, many scientific studies were conducted to confirm the composition and effect of green tea. And according to published documents, green tea contains many antioxidants (such as enzymes, amino acids), folate, manganese, potassium, magnesium and caffeine, vitamin B. With these good ingredients, green tea is not only take good care of your health but also actively participate in beauty treatments.
Green tea is a beautiful and safe natural ingredient
Not only what Spa, aesthetics, but almost all health experts recognize the skin's ability to beautify this material. When combined with other natural ingredients, green tea benefits many skin benefits, including:
Eliminate residual toxins on the skin due to metabolic mechanism, the habit of using cosmetics, due to the impact of the environment

Nursing skin light, fading, dark pigmentation

Control lubricants, replenish the skin's essential moisture

Reduce inflammation on the skin
Toxic waste formula for green tea
When using green tea to remove toxins to the skin, we not only have one but many different ways of applying. In general, these formulas are easy to implement because materials are easy to find, short modulation times and especially extremely "soft" costs.
Toxic waste mask from green tea often uses green tea powder prepared by it handy, easy to absorb nutrients into the skin. You can buy handmade green tea powder or from reputable brands. Note that only quality powder should be chosen, not mixed with chemicals to be safe for your customers skin.
Formula 1: Green tea powder and water
You need to prepare the following materials:
2 teaspoons of green tea powder

Filtered water
How to do it: We will add some water to the green tea powder to make a paste. Next we put this mixture on skin about 10 - 15 minutes. After this time, wash your face with cool water.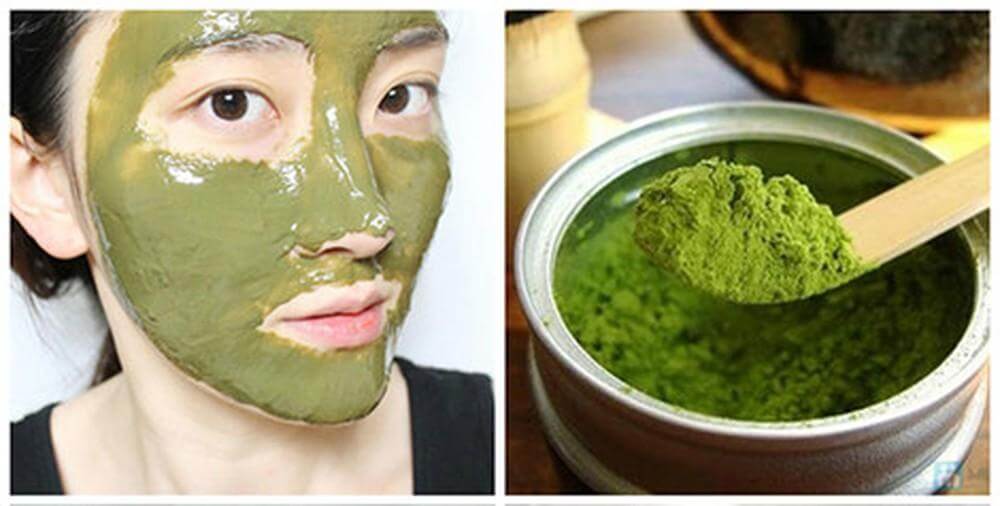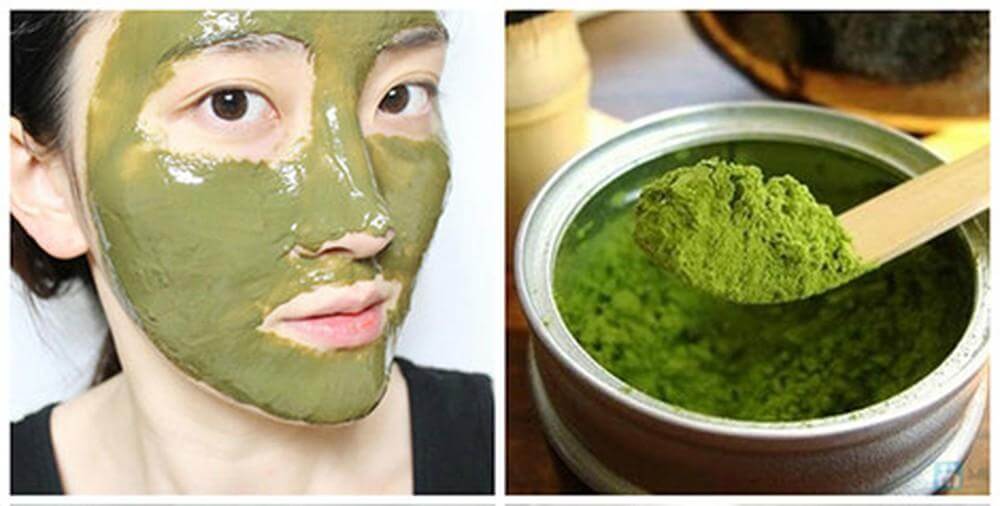 Formula 2: Green tea powder and turmeric powder
Prepare the following materials:

1 teaspoons of green tea powder

1 / 2 turmeric powder

3 yogurt without sugar
How to do it: These ingredients will mix well together and then apply to the face. Allow the person to lie down to rest and relax about 20 to 20 minutes until the mask is dry, then we will use warm water to wash the face.
This mask not only removes toxins and dirt from the skin but also helps tighten pores, stimulates blood circulation to circulate smoothly, helps to rejuvenate the skin. To increase efficiency, after washing your face, you should not use a dry cloth but gently massage it to absorb the nutrients, the cells are also awakened to become younger.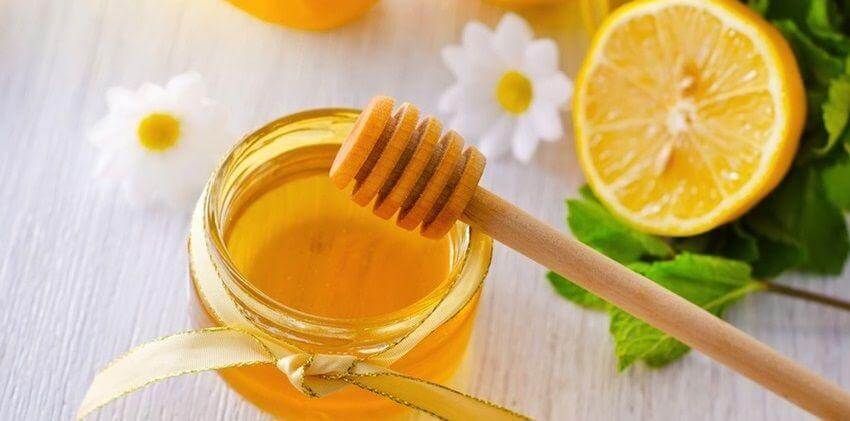 Formula 3: Green tea, honey and lemon
Prepare ingredients:
2 green tea filter bag

2 honey teaspoon

1 / 4 fresh lemon
How to do it: Tea the filter bag and add hot water to filter the water containing nutrients. Next, add honey and lemon juice to the tea. Apply this mixture on the face for about 30 minutes and then rinse again. This type of mask wants to exert the highest effect, then before applying it, wash your face with warm water to expand the pores. Because of the acidity of the lemon, it is best to use the skin only once a week.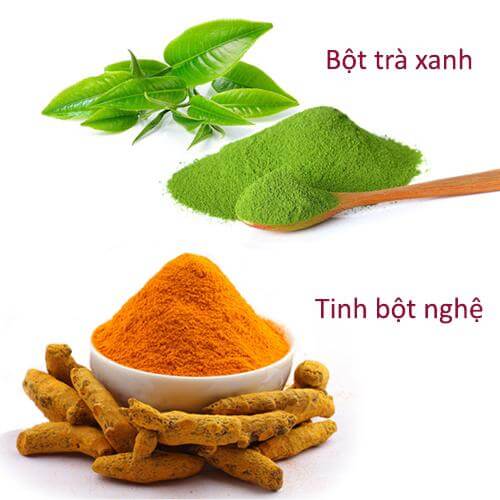 These are useful recipes for your perfect skin care, making your skin safe and effective.
See More Other Articles:
Top Body Lotion At Home Homemade Night
Learn How To Make Collagen Masks At Home Safe
Guide To Detoxifying Skin With Activated Carbon