Master Dong Bao Tram's journey of beauty is over the past year and has experienced many memorable milestones, bringing in many sweet fruits. Achieving results like today is thanks to the relentless efforts, cultivating experiences and burning passion for the profession.
"Passion, knowledge and ethics help us develop and deliver the best" - This passion has been given Miss Tram - Natural Beauty Center và Miss Tram Academy become a prestigious brand, where thousands of people "choose to send gold" to change themselves, confident to step firmly on the path of future career development.
Master Bao Tram exam
Every year in Vietnam, it is estimated that Spa and Beauty Salon has been opened (according to Dr. Pham Xuan Khanh - Vice President of Vietnam Association for Beauty Training and Development), proving that this is a potential field. power. However, the quality is still uneven compared to the increase in quantity, because many beauty services, cosmetic vocational training institutions are still limited in level, equipment and especially the mind of people. job So, it is not rare for women to fall into the "money-losing" situation because beauty does not see it but only receives all risks.
However, the beauty industry - Spa still has many enthusiastic hearts, those who really desire to spread beauty to the community with the natural and safe. And Master Dong Bao Tram is one of the most mentioned names.
Young girl Bao Tram come to the aesthetic industry with many debts, because from the early days, she loves doing beauty for others. For her, helping people around her is more beautiful than her great joy and happiness. With this in mind, she takes over the acne treatment profession exclusively from her family and constantly learns, improves, does her best to help young people get rid of skin problems, eliminate guilt, and find out Self-confidence.
After a while in the profession, she found there are many ways to help women improve their appearance, become more radiant, and spray tattoo - aesthetic sculpture is one of these. Being conscious of being beautiful must go hand in hand with safety and the most natural things, she decided to study tattooing techniques, very formal and formal sculptures.
At that time, this area was very few people interested, but she still believed that semi-permanent makeup (tattooing, cosmetic sculpting) would become popular in the future and is a necessity of every gender. So she constantly researches, learns & operates in this industry. Can speak, Bao Tram It is one of the first generation of tattooing and cosmetic sculpting (eyebrows - eyelids - lips) in Vietnam.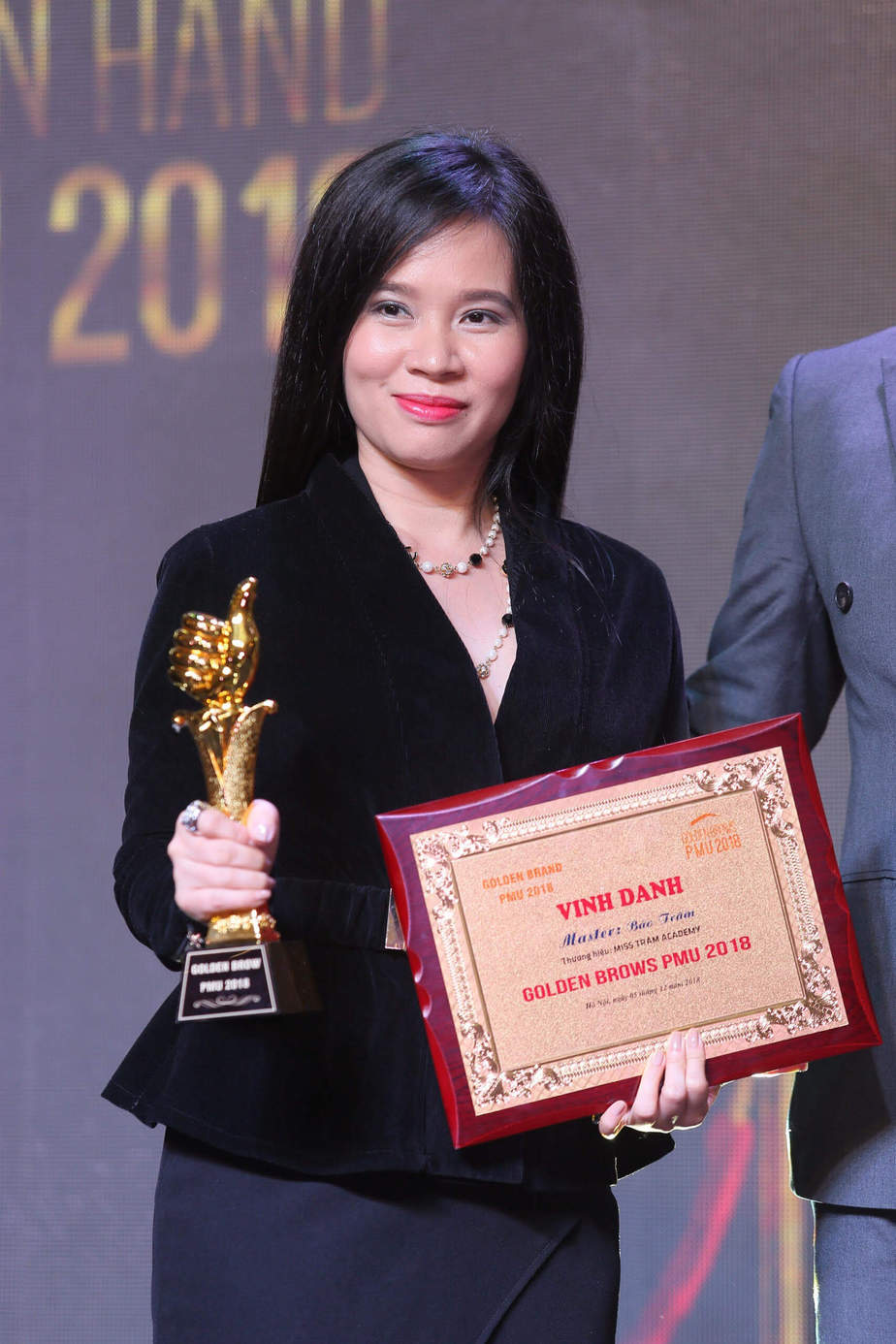 Love beauty, love career, always want to bring beauty to the community, help our customers become more beautiful, more confident and happier, she has seriously pursued studying, constantly improving skills, Learn experiences from domestic and foreign experts through study courses to improve yourself, gradually completing your dreams.
Even when becoming a Master in the field of tattoo spraying with a series of great prizes (Master Spray the most beautiful lips, the most beautiful Master of eyebrow sculpting, excellent beauty teacher in Asia) and many times taking on the role of the BGK of international skill competitions, she still does not consider it sufficient to be complacent but aware that she must learn more.
Master Bao Tram and - organizer of Ngoc Anh PMU - Master Thien Kim _Master Thomas Hai Nguyen
Miss Tram Natural Beauty Center has her own beauty center - Miss Tram Natural Beauty Center operates with many types of services such as:
Treatment of acne completely

Treatment of pitted scars, long-lasting acne

Skin Pigmentation Treatments - Remove Skin Pigmentation Naturally

Skin rejuvenation (muscle lift, wrinkle removal)

Spraying, tattooing, sculpting European technology standards

And many other high quality services
Since the establishment and during the past years of operation, Miss Tram has always emphasized the motto "Beautiful & Natural - Beauty but natural"To the top, and this spirit has really become the successful formula of the brand Miss Tram - Natural Beauty Center.
Over the past year, Miss Tram team continuously researched and applied the most advanced beauty technology in the world, maintained the criteria to help customers understand the beauty methods, and Miss Tram chose the solution. suitable for your problem, thereby avoiding doing over and over again, leading to money loss.
The "Tam - Tin - Tai" of the profession has guaranteed the brand Miss Tram - Natural Beauty Center is Ho Chi Minh City's leading prestigious aesthetic center, welcoming thousands of customers to use each service. year.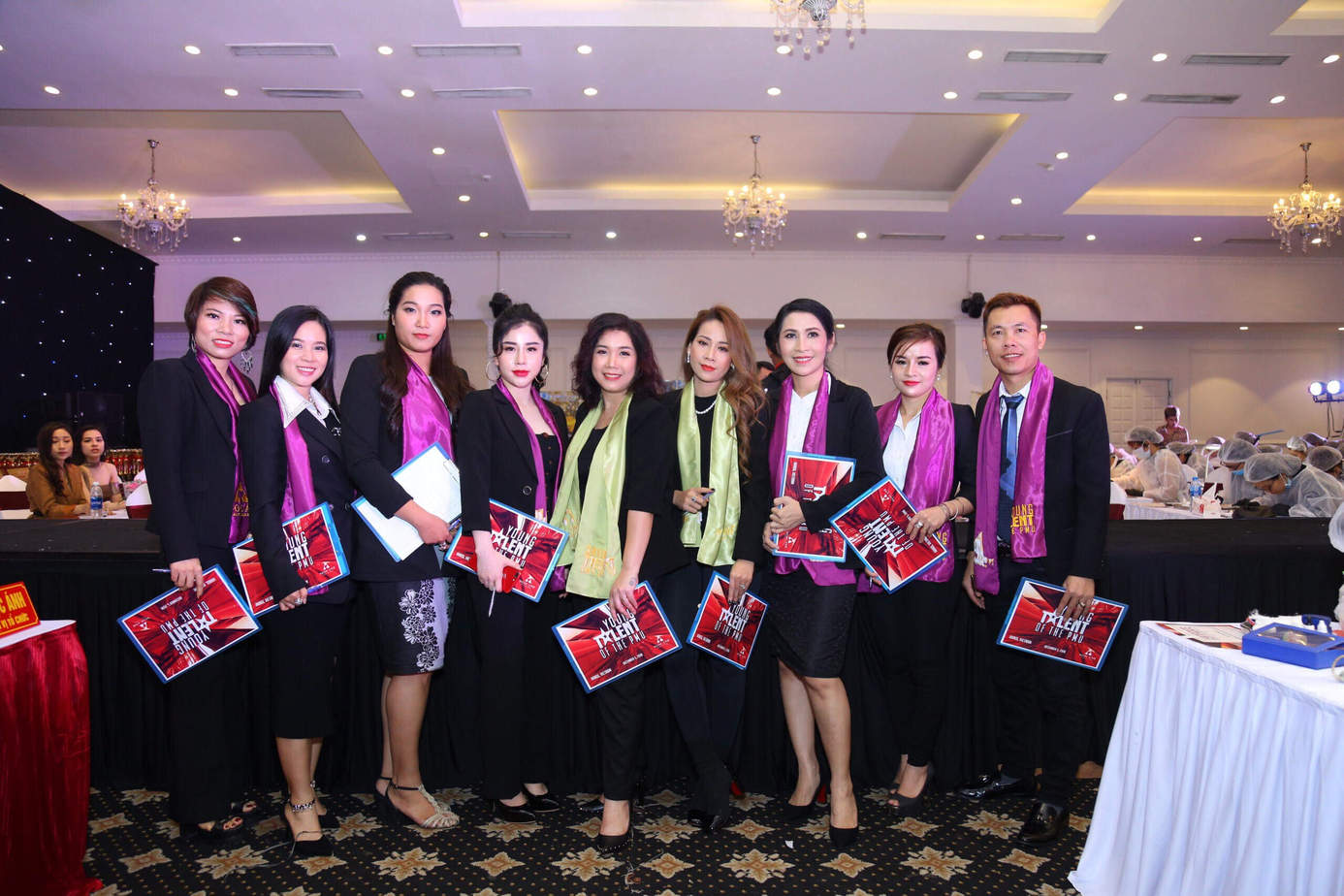 And in order for the next generation - the young people who love Spa - beauty career to receive many good values, can confidently develop themselves with this profession, Master Bao Tram founded Miss Tram Academy - Miss Tram Academy.
Miss Tram Academy invests in advanced equipment, international standard textbooks and highly-applicable academic programs, matching modern career trends. Year 2018, Miss Tram Academy honor lies in Top of the best Beauty Salon Training Center in Vietnam.
Studying art tattoo courses, professional makeup, connecting mi - cu mi, skin care, ... at Miss Tram Academy students will be Master Bao Tram and many well-known experts in the training industry. The courses here ensure students can apply professional knowledge in a practical, safe and in the shortest time. Graduated from Miss Tram Academy, with certified qualifications in Vietnam and internationally, young people can confidently apply to any major aesthetic center in Vietnam, or develop careers at the lips. International school or building your own property.
With what has been done, Master Dong Bao Tram really contributes to bring a new look to the aesthetic industry in Vietnam, bringing many "beautiful natural - safe" opportunities for everyone. At the same time, she inspired many young people, helping them to confidently develop and improve themselves in the best way.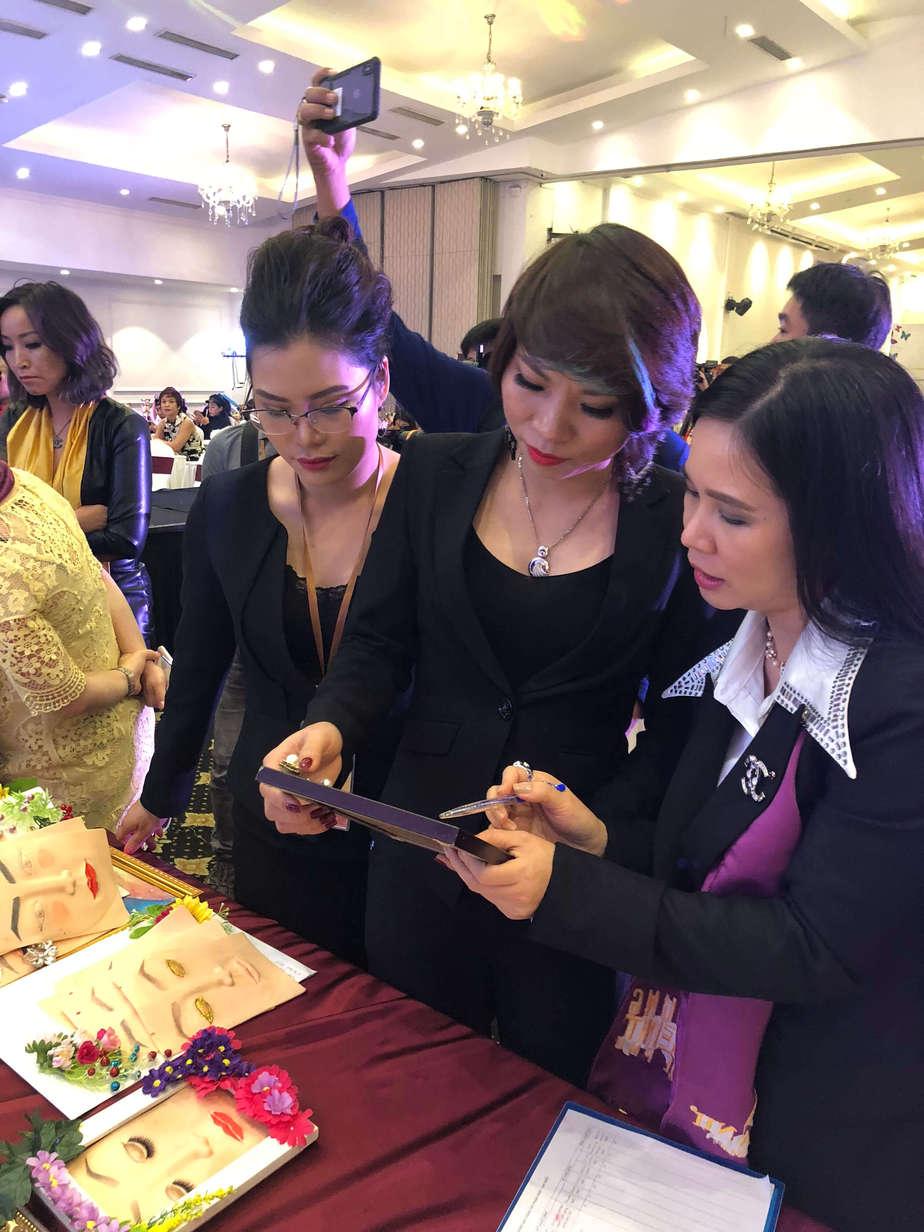 Master Dong Bao Tram
- Deputy Head of Department of Embroidery embroidery at Hung Vuong College of Education - Hanoi (MoET)
- Director of Miss Tram - Natural Beauty Center
- Director of Miss Tram Academy
- Director of Rosana cosmetics import-export company
Achievement:
- Excellent teacher award for Asian beauty industry (year 2018)
- Judge of International Tattoo Spray Competition in Korea (year 2018)
- Judge of Vietnam-Korea Tattoo Spray Competition held in Vietnam (2018)
- Young Talent of PMU Vietnam judge (2018)
- Golden Hand PMU Prize (Golden Hand PMU) consecutively 2 year (year 2016 & year 2018)
- Master Spray the best lips (year 2018)
- The best eyebrow sculptor Master (year 2018)
Miss Tram Contact Information
Address of District 1: Số 30 Đặng Thị Nhu, Phường Nguyễn Thái Bình, Quận 1, Hồ Chí Minh City.
Address Phu Nhuan: 126 / 6 Phan Xich Long, 3 Ward, Binh Thanh District.
Phone Number: Call Center - 1900 7018 - Hotline: 0909.783.289-093.718.6060
Website: http://thammymisstram.vn/ – https://misstram.edu.vn/
Email: teamcrmmisstram@gmail.com
Working Time: Monday - Sunday: 2AM - 08PM (NO LUNCH)