Identifying the right lipstick color for your skin will not only help your face stand out, be bright, but also help you avoid the makeup disaster when using inappropriate colors. However, how to choose the right lipstick color that suits your skin? And Miss Tram Academy Find the answer with the article below.
Choose The Lip Color That Matches Your Skin
The first thing to do is to identify your skin tone. This not only helps you choose the right lipstick color but it also has many benefits in the field of beauty and fashion. Most people fall into one of two categories: warm or cold. People with cold shades often have lighter skin, while those with warm shades have brown or yellow skin. Some people will have neutral skin, which is a combination of the two shades.
Here are some quick tips that can help you determine your skin tone as well as the perfect perfect lipstick color!
1. Skin with a cool tone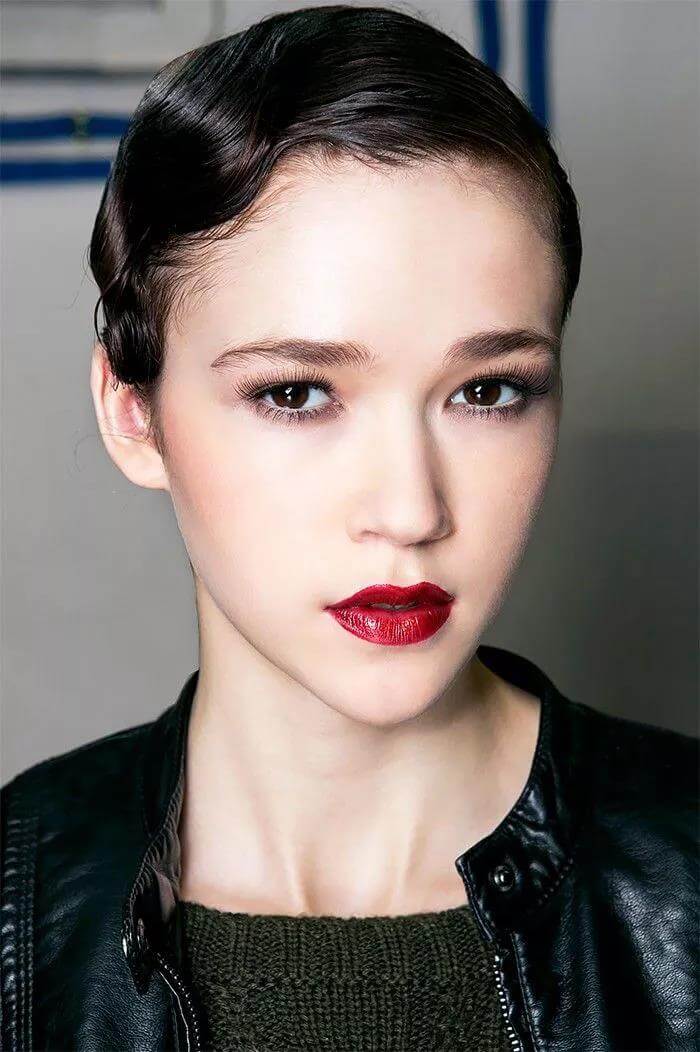 A skin with a cool tone has one of the following shades: red, pink, or slightly blue (shades of the cold family). Some characteristics that help identify your skin are cold tones as follows:
The blood vessels on the wrists are blue.

Hair is black, brown or blonde and eyes are blue, green or gray.

Silver jewelry is more suitable for you than gold jewelry.

The skin is exposed to the sun, which is super-easily caught by the sun and turns red like a boiled shrimp.
So what color lipsticks are suitable in this case?
If you have white or light skin, you should choose coffee or nude.

If your skin is average skin, you should choose pink or cranberry (reddish vintage).

If brown or dark skin combined with ruby or wine color will be the optimal choice at this time.
2. 

The skin has a warm tone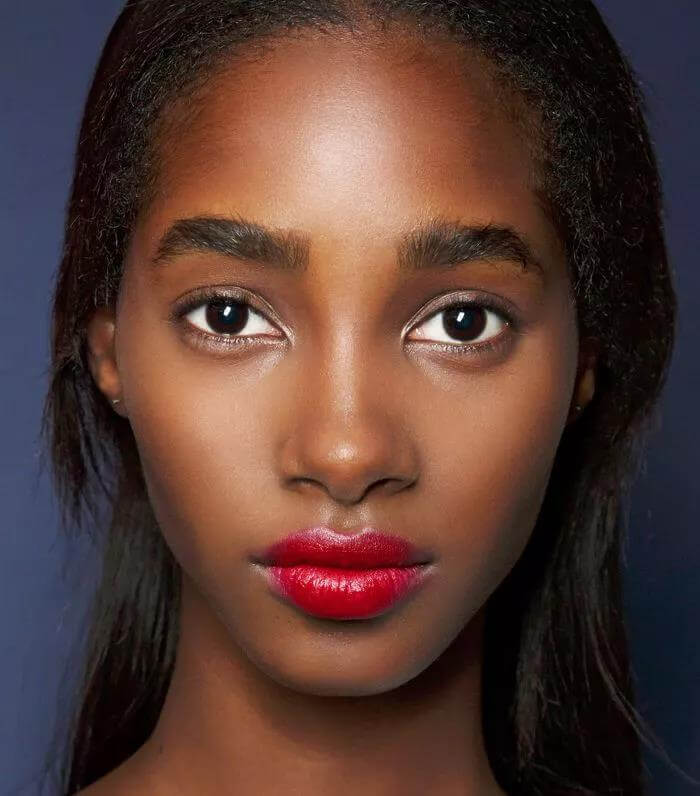 Warm skin is often seen with colors like brown and yellow (warm colors). Signs that help you identify whether your skin is warm or not are simple:
Blood vessels on the wrists are green.

Hair is yellow, brown, black red and eyes black, brown or chestnut.

You match gold jewelry, more silver jewelry.

Skin that is exposed to direct sunlight will suck and turn brown, tanned, tanned and healthy.
At this time, the following lipstick colors will suit you:
If you have white or light skin, choose pale pink or peach.

If it is a medium skin, brown skin or dark skin when combined with copper or copper will create a very good effect.
3. 

The skin has a neutral tone
The difficulty of determining your skin tone suggests that you most likely belong to a neutral skin tone. This also means that the use of differentiated tips such as warm or cold skin does not bring about an accurate result, you can see your skin when belonging to this feature but at other times other characteristics. So that means you own neutral skin tone.
For this skin, it is fortunate because any color lipstick makes you beautiful.

If you still find it difficult to determine the tone of your skin. An easier way to choose lipstick color is based on the light and dark tones of the skin.
A fair complexion will suit pale pink, coral, peach, nude, and dark red colors.

If your skin is neutral, choose for yourself the rose, berry and purple lilac.

Brown skin can choose from coral, dark pink, magenta and many other colors, except brown and purple.

And you have dark skin, the color of the lipstick should be brown, plum, caramel, wine and red with blue.
Attention: The color of enamel is also a factor that you should pay attention to when choosing lipstick colors. If you have white teeth, you can choose any lipstick color. However, if you have yellow teeth, you should use pink, light orange, light red lipsticks. Purple, brown and magenta should be avoided, because if you wear these lipstick colors, your teeth will look duller and you do not want that to happen.
Above are some suggestions Miss Tram Academy Introducing to you, hopefully can help you choose the right lipstick colors for your skin as well as can refer, advise customers to choose the most appropriate colors. From there, it adds to the beauty and charm of each person.
Determining your skin tone can help you choose the right lipstick. But do not put too much emphasis on this issue. Sometimes you will look beautiful with a lipstick that doesn't match the suggestions given. So, feel for yourself and make a decision as to which color is the best match! A little breaking the way to create a style and personality for yourself is also a lot more interesting.