On the catwalks of London fashion week, you not only see new fashion collections of world-famous fashion brands. It is also an opportunity to discover which makeup trends will be predicted to become the "hot trend" of the year. And at this year's Fall-Winter fashion week, what kind of makeup trends are there? And Miss Tram Academy Go find the answer.
1. The breakdown of ombre lips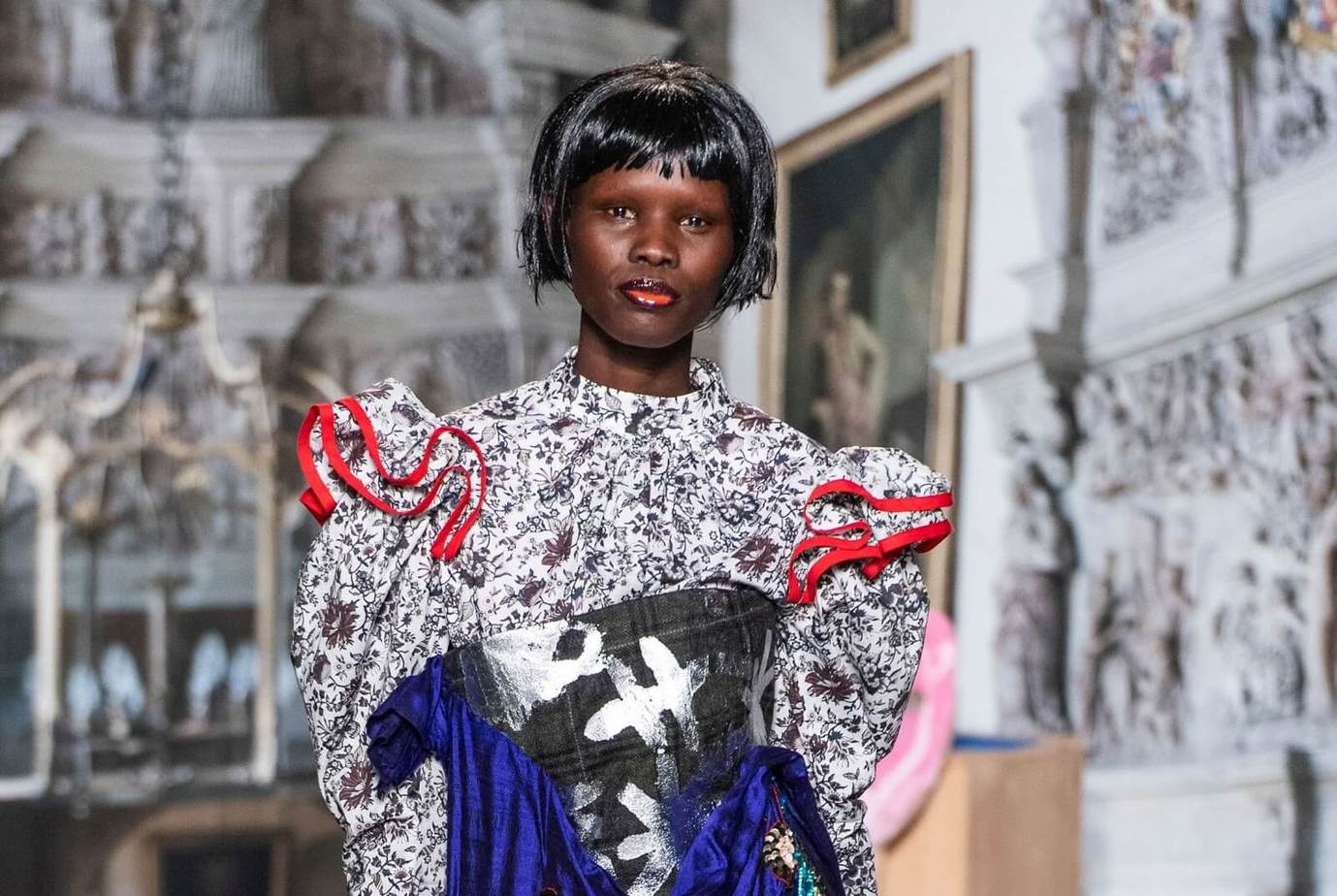 In the collection of designer Matty Bovan, what viewers pay attention not only because of the unique beautiful wings but also the makeup of the model also attracts the gaze from everyone. Speaking of the style of ombre makeup style will not be surprising, but, the special feature is the new color scheme and very successful to bring a completely new look to this version - lip gloss ombre sexy
The make-up house has incorporated a neon color in the center of the lips right above the deep lip color, creating a special effect. And the way to the top when subtle adds a layer of gloss to the outside.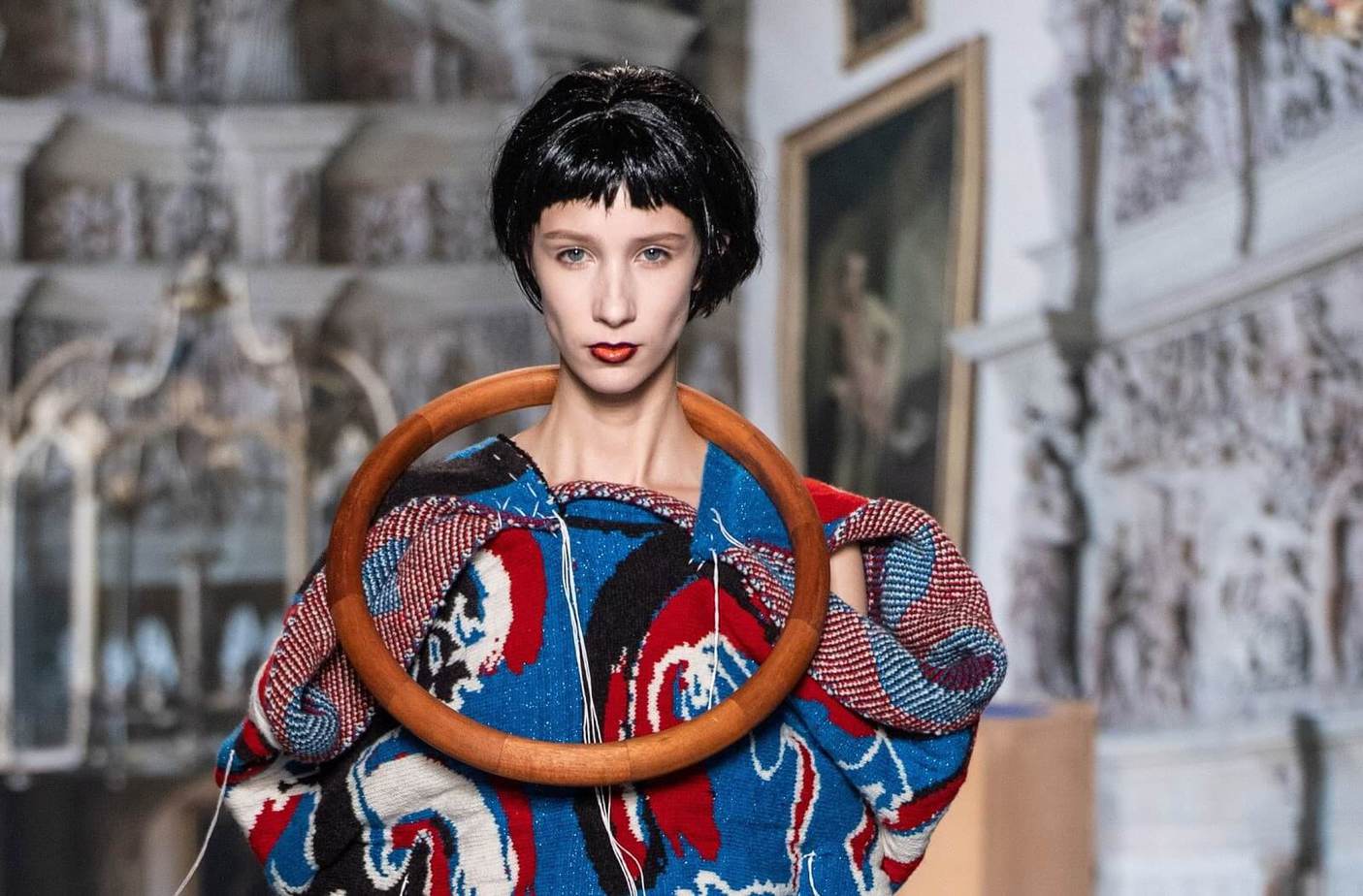 If you are too familiar with normal makeup, don't hesitate to try this style right away. You will become the focus of every party.
2. Pink cheeks drunk
The beautiful girls Jamie Wei Huang made many people ecstatic by the wild but poetic beauty. With fluffy curly hair, combined with a make-up style with a blushing cheek that many people call funny is "drunk" cheekbones and extra fake freckles make all attention focused on freshness. young and full of girls.
A special feature breaks all the blush rules that you know from before when the make-up has hit a blush from the cheek down to the jaw. It is this that makes the model attractive to the model.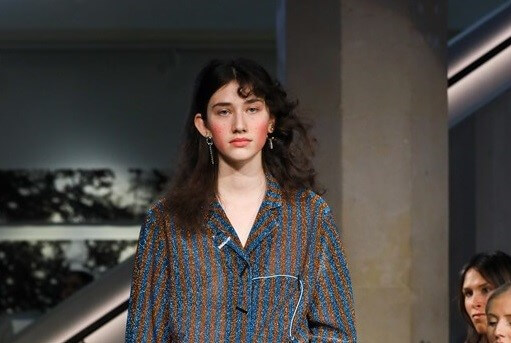 If you want to change your makeup style, this is one of the interesting suggestions for you. With beauty like waking up at dawn or being drunk can cut how many people face the heart. This make-up style also makes guys like you want to be protected, because you look so fragile and gentle.
3. Teal blue eyeshadow
Forget the classic black smoky eyes, this is when you should choose a smoother, more prominent smoky eye color and the color mentioned here is teal blue (teal: green, green haunted green). black). Designer House of Holland has demonstrated that bright eye makeup will continue to be a major makeup trend this year. The teal eyeshadow that has been cast across the eye begins from the eyebrows to the upper lash and lashes around the lower lash line to provide a simple yet attractive look.
With the trend of makeup blooming throughout this year, the model's background layer is minimized, highlighting the eyes of royal and noble teal.
If you are looking for a new eye makeup style, this is a great choice. You don't have to spend too much effort on a perfect background, just focus on this teal blue color palette, all eyes will have to look at you.
4. The return of classic cat eyes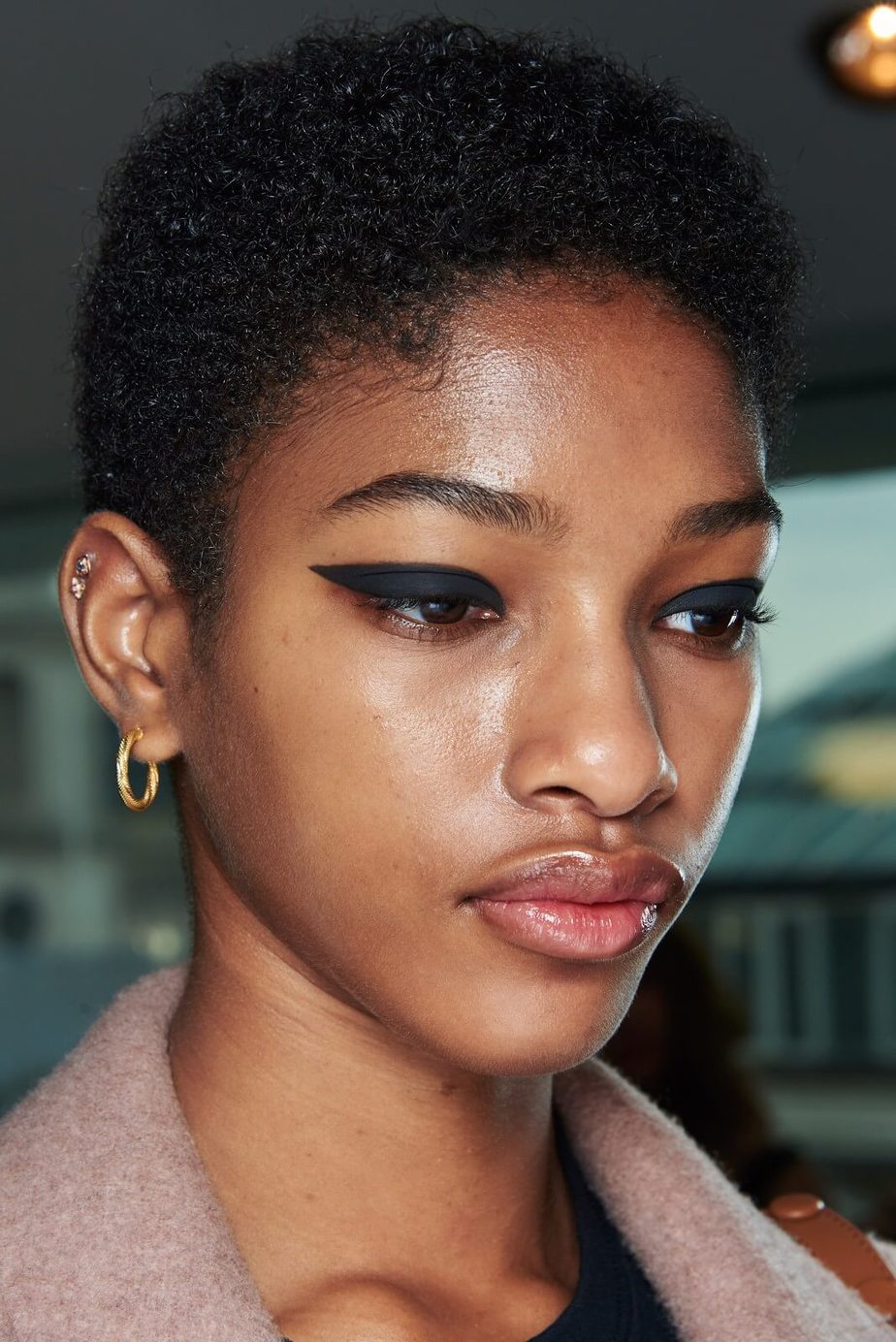 The makeup and hair stylist from designer Erdem has brought the cat's eye fever back this year and helped create a major turning point. The make-up house has drawn noble cat eyes through thick and thick eyeliner lines, combined with neatly sprayed hair. Create a luxurious and cold look. Not fussy in perfect lip makeup or foundation, they all retain the most natural look of the model and focus only on classic cat eyes.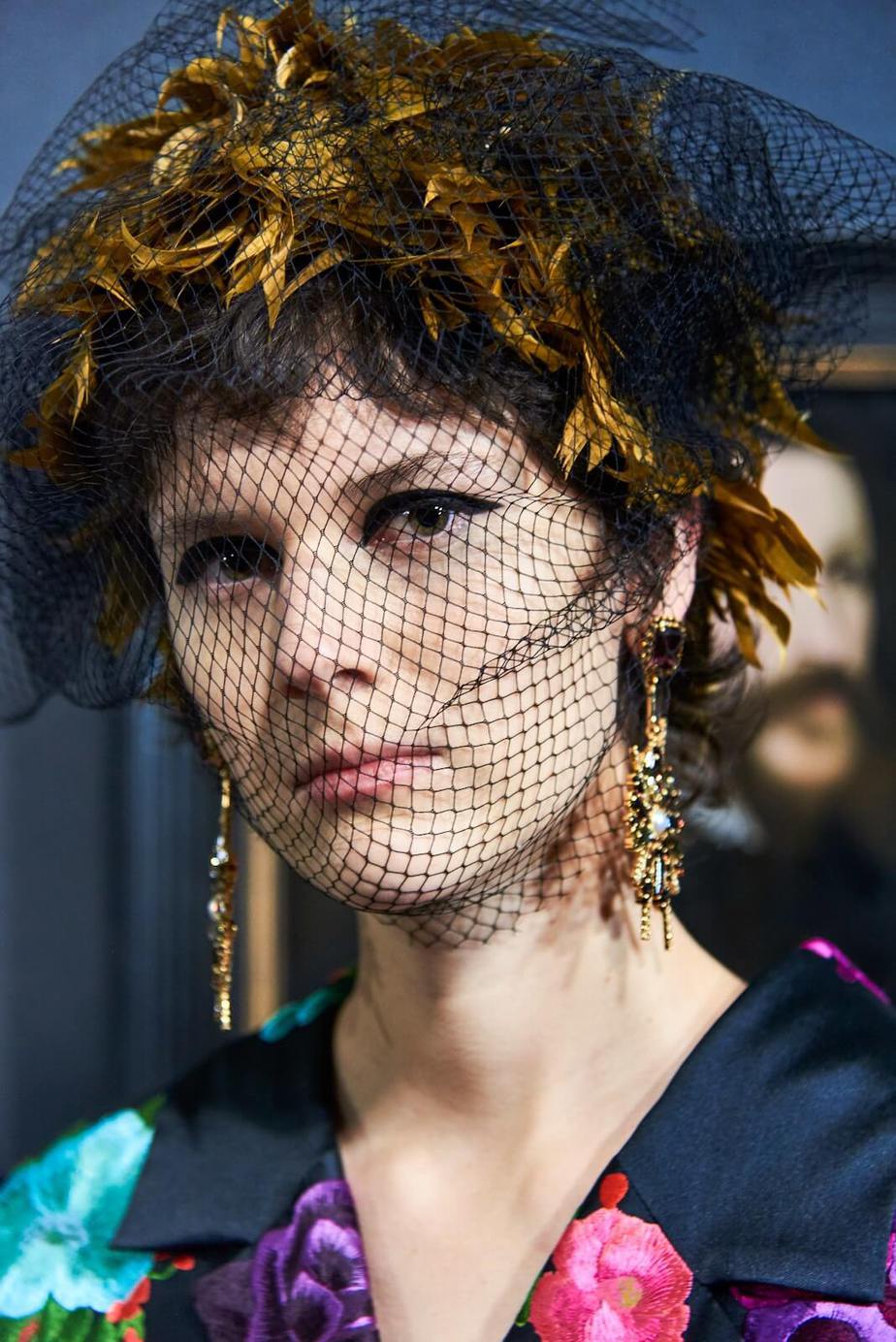 If you also pursue a cool and luxurious make-up style, don't hesitate to try this makeup style right away.
+ Learn Spray Tattoo Cosmetic HCMC
5. Eyes sparkling with water color
No longer using normal eyeshadow tables, makeup artist Isamaya Ffbler used watercolors to draw delicate strokes on the model's eyes in Halpern's collection.
Stacked on the lines of the line are glittering gold inlaid like dancing on the face, creating a special highlight. And using the eye makeup water color is predicted to usurp the eyeshadow tables that have existed for a long time. And if you want to try this style right away, don't hesitate to give me some of these watercolor boxes.
6. The corner of the eye is winged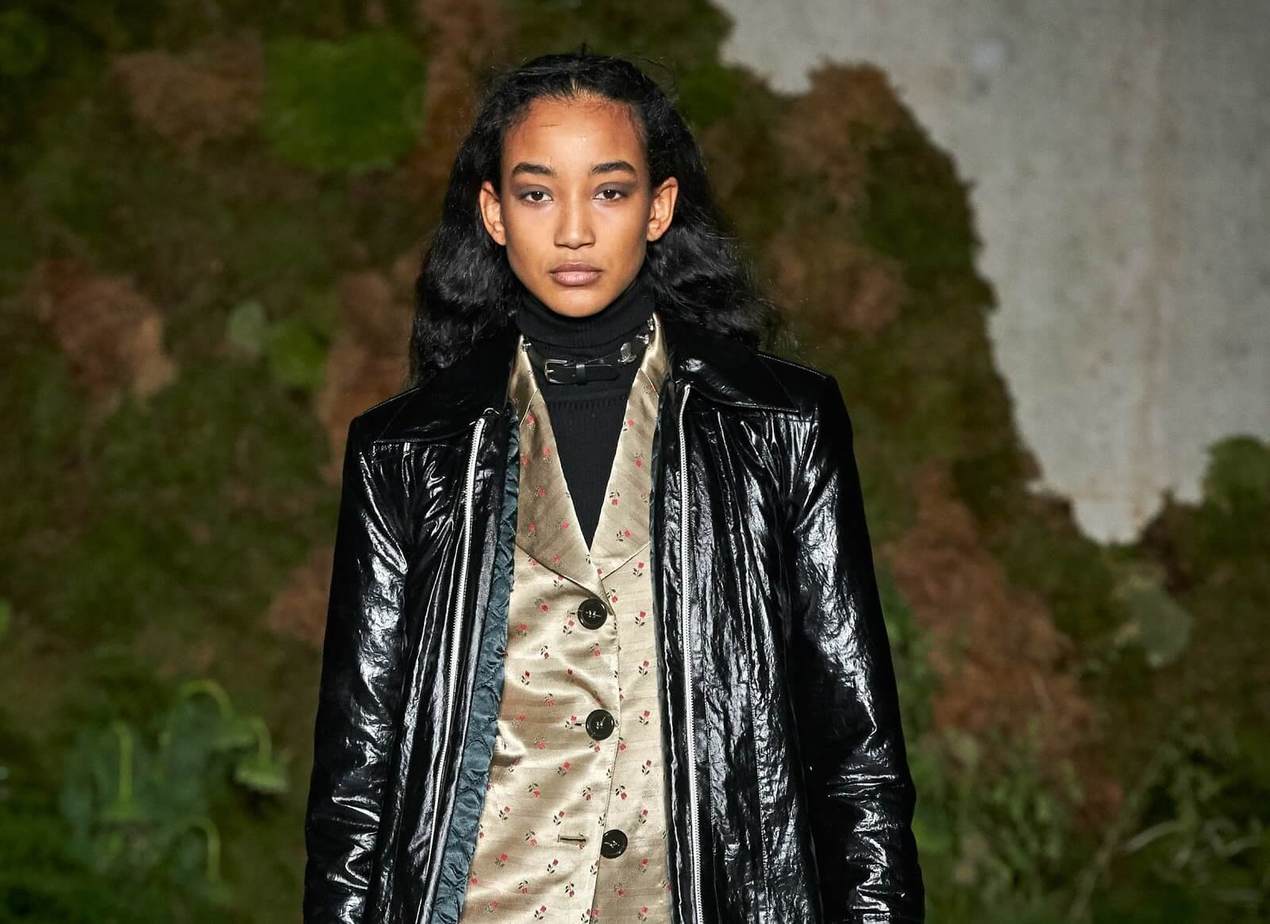 Alexa Chung's designer collection is even more noticeable when it is performed by models with poetic beauty like stepping out of paintings. With the eyes dabbed with a translucent make-up, then gradually spread out into wings. Create special accents for the eyes. With light lips, smooth and smooth like flowers on clear, glossy skin.
If you're a sweet, romantic girl, this is a great suggestion for you. Your beauty will be absolutely enhanced.
Discover new makeup trends that help you keep up with the new trend of the times and help you find new makeup styles that suit you better. Do not frame what is available, try once to get out of those ways and know where that is what makes you more beautiful.
And don't forget to follow up often Miss Tram Academy to follow the latest beauty trends!
See more articles Blog sharing other:
Saving Wellness - Focusing on Skin Health
Should I Follow Beauty Salon (Spa, Beauty Salon)? Is It Easy To Succeed?
Suggestions How To Make Masks For Smooth Skin From Cafe Cafe