Do you love beauty as well as bring beauty to others? Would you like to work in this area? However, you are still wondering whether to study Spa, Hairdressing or Nail, you will have the development as well as increase your income and in line with actual needs today. Then the same Miss Tram Academy Find answers with the article below.
Should Go To Spa Hair Or Nail Now
1. The concept of Spa, Hairdressing, Nail and growth
As defined by the World Spa Association, a spa includes all therapies that bring an energy balance to the body and soul, providing mental relaxation, improving health and enhancing beauty.
In the past, spa was a luxury concept for the upper class, but today, the market segment has expanded to other classes, for all audiences, regardless of gender, age, industry. Specifically, annual revenue is estimated at 94 billion USD and an increase of 7.7% per year. Vietnam is one of the fastest growing countries in the Asia Pacific region, which has the highest spa development speed in the world.
Hairdressing is known as all hair-related services, that is, providing haircut, styling, perm, straightening, dyeing, etc. services to customers to bring beauty to their hair.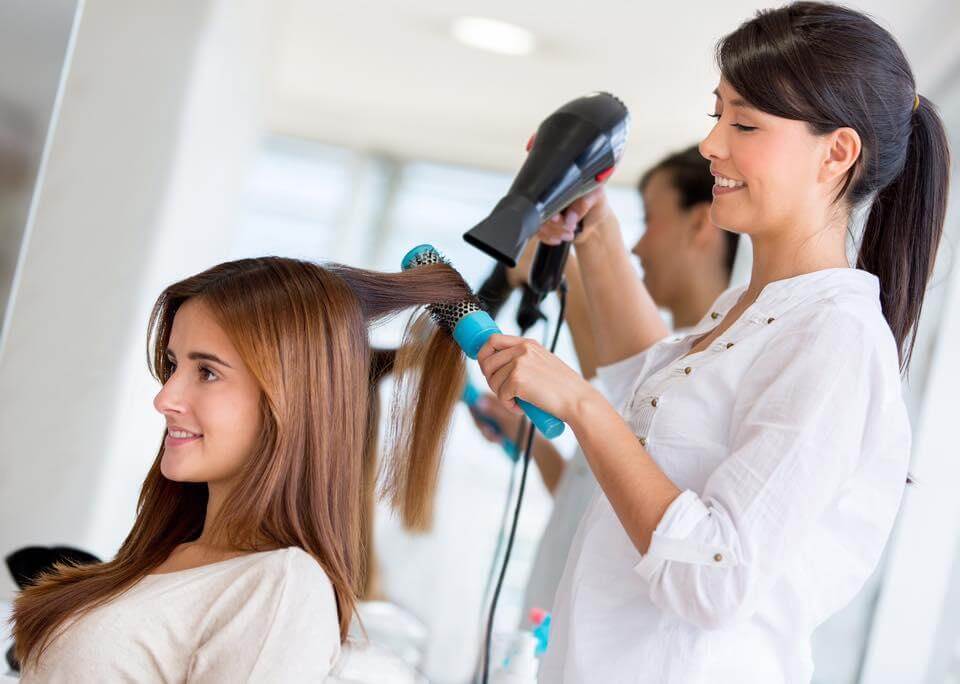 + Note: Professional Skin Care and Skin Treatment Full Face Training Course Certification
Hairdressing in recent years has developed very quickly. Every year, thousands of salons are opened to meet the needs of customers. Because all men and women, big and small need to do and take care of hair. That is why hairdressing will continue to thrive in the coming years.
The word Nail in English, translated into Vietnamese means "nail, toenail". Accordingly, the nail profession is understood as nail painting, providing beauty services specializing in pedicure and nail care such as manicuring, pedicure, manicuring and decoration.
Manicure was first developed in the US, of which up to 40% was owned by Vietnamese. To this day, nail care has grown all over the world and Vietnam is no exception. Manicure started with the purpose of beautifying the woman's nails but now, gentlemen are also starting to care about their nails. 
+ Note: Tradition Of Tattooing, Embroidery, Aesthetic Sculpture
2. Opportunities for growth between Spa, Hair and Nail
The society is becoming more modern and developed, the need for care, perfection and beauty for its appearance also becomes greater. If before, on the occasion of New Year holidays, people just started having the need to go out for beauty, now has become a daily need.
Therefore, job opportunities and development with all 3 industries are very high. These are all industries that are very "hot" and popular. So, if you really like it, be brave to choose the right course to work with your interests. Especially, whether you are male or female, once you have a passion for beauty in general, the 3 professions mentioned above in particular, you can completely choose and succeed with your decision.
3. Should choose Spa, Hairdressing or Nail
As analyzed above, these are all professions that will have strong growth in the future, giving you a "great" income. However, working in beauty fields such as spa, hairdressing or nail are careers related to beauty, services and care for customers.
So, prioritize what career choices you feel you have a passion for. Because during learning and working, you will have to practice regularly, repeating familiar movements until you become mature. This will make you feel bored and if you do not have enough determination, it is easy to give up halfway.
+ Note: Acne Handbook For The Body
In addition, choosing the right career you are passionate about as well as gifted, your learning process will be much easier and more convenient, success will be easier.
But not everyone can make their own decisions, as well as understand what they really have the talents and strengths in any profession. In case you feel confused, the advice of Miss Tram That is to choose reputable centers, training institutions in these 3 areas for reference. There, experts will listen to your share, confide and then analyze your wants, strengths, weaknesses, etc. and will give you advice. From there, you can make the choice that best suits you.
After making your own decisions, try to study, diligently train to master the theoretical and practical knowledge to achieve the success you want.
Above are some things Miss Tram Academy Want to share to you. Hopefully, this article has partly helped answer your questions. Be bold to pursue your passion and you will reap the sweet fruit with that passion.
See More Sharing Experience Other Of Miss Tram Academy:
Is it difficult to learn how to connect mi?
Requirements Needed During Acne Treatment