[Student Result] Practitioner Performed Open Lids No Swelling or Pain After Sample Making
Practitioner Yen Nhi after participating Cosmetology, Embroidery, Sculpting Course (eyebrows - eyelids - lips) At Miss Tram Academy, the practice of opening eyelid surgery was very outstanding.
Use the micro needle to put ink into the upper skin skin of the eyelids with thin, different lines to create a beautiful shape and color of the eyelid, harmonizing, making big eyes glitter naturally without affecting. eyes or eyesight.
Works of students Yen Nhi here sir, everyone refer to offline!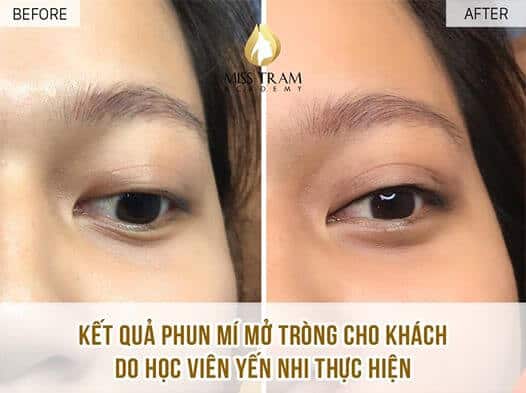 ————————————————-
Refer to the information of popular courses (depending on your preference) to get started with beauty:
Please contact Miss Tram immediately for more advice on the study path and see if you are suitable for this career or not!
————————-