Questions and Answers | Sign Up To Learn How To Spray Tattoo At Miss Tram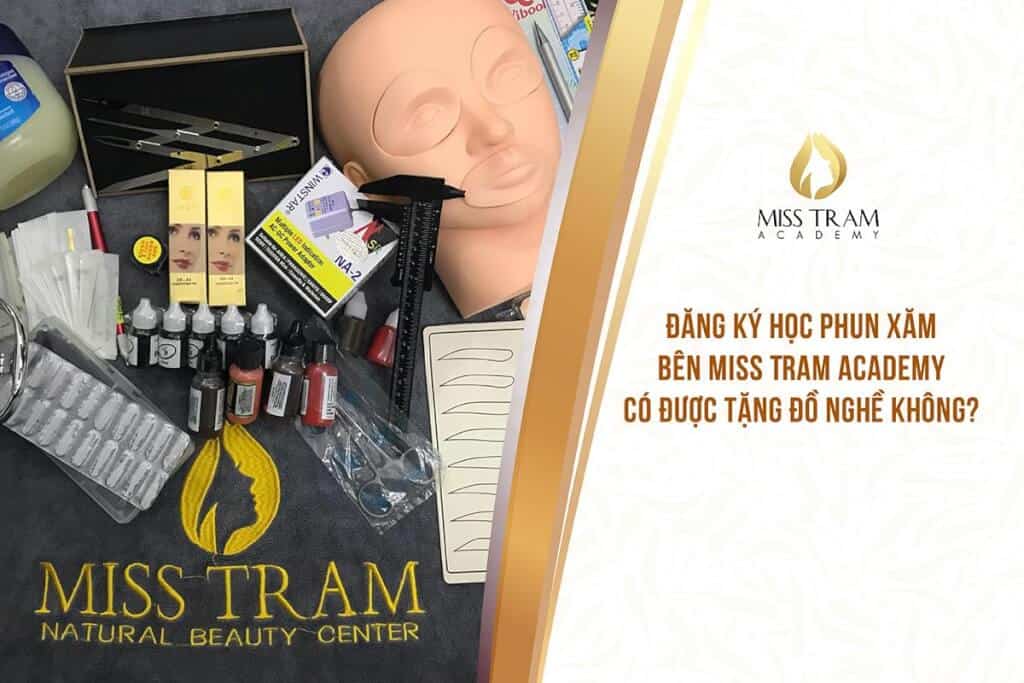 Practitioners of Miss Tram Academy's Aesthetic Embroidery Sculpture Shop take a look at the sponsored Toolkit for everyone to refer to:
Embroidery Machine Sculpting professional Eyebrow - Lip - Eyelid

Artificial leather, 3D leather

Pen engraving

Burin

Kim

Learning ink

Cotton, Vaseline, ...
Only at Miss Tram Academy: students can borrow 1 more device to practice in the learning process. NIn addition, Miss Tram prepares all equipment for the academy to borrow practice. Please contact the tutor or supervise the classroom.
+ You just need to prepare well before class - Leave to Miss Tram to worry!
+ Each course will have its own gift, please contact Miss Tram Academy immediately for more advice about the study path and the attractive gift.
More information about:
- The program of recruiting trainees for Aesthetic Embroidery Beauty Salon at: https://bit.ly/2JA5bSa
- Details of the courses at Miss Tram Academy at: https://bit.ly/2L99UzV