| Student results | Image of Super Smooth Eyebrow Spray Results By Students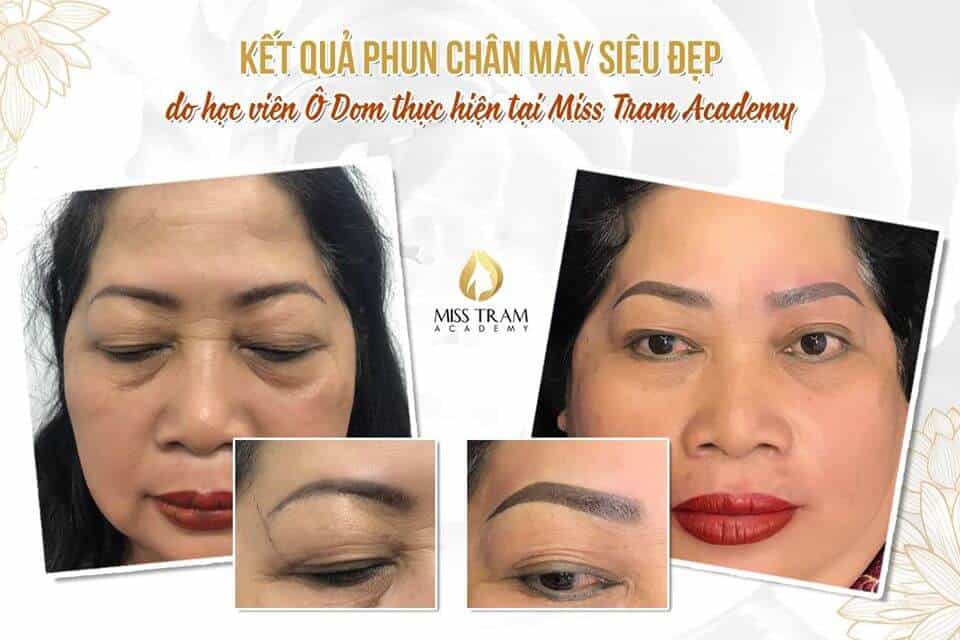 Do you recognize with Miss Tram one thing that "Passion for beauty regardless of class, age or gender ... right?"
As long as you love beauty and really live with the passion of "sowing beauty", you absolutely can join #TeamMissTram to become a professional beauty professional.
Miss Tram Academy is always ready to welcome new students enrolling in the training class.
And below, please refer to Mr. Dom's results in the spraying lesson at Miss Tram Academy!
---
More information about:
- The program of recruiting trainees for Aesthetic Embroidery Beauty Salon at: https://bit.ly/2JA5bSa
- Details of the courses at Miss Tram Academy at: https://bit.ly/2L99UzV
Please contact Miss Tram immediately for more advice on the study path and see if you are suitable for this career or not!
————————-