| Student results | Image of Eyebrow Spraying Results For Guests Made by Students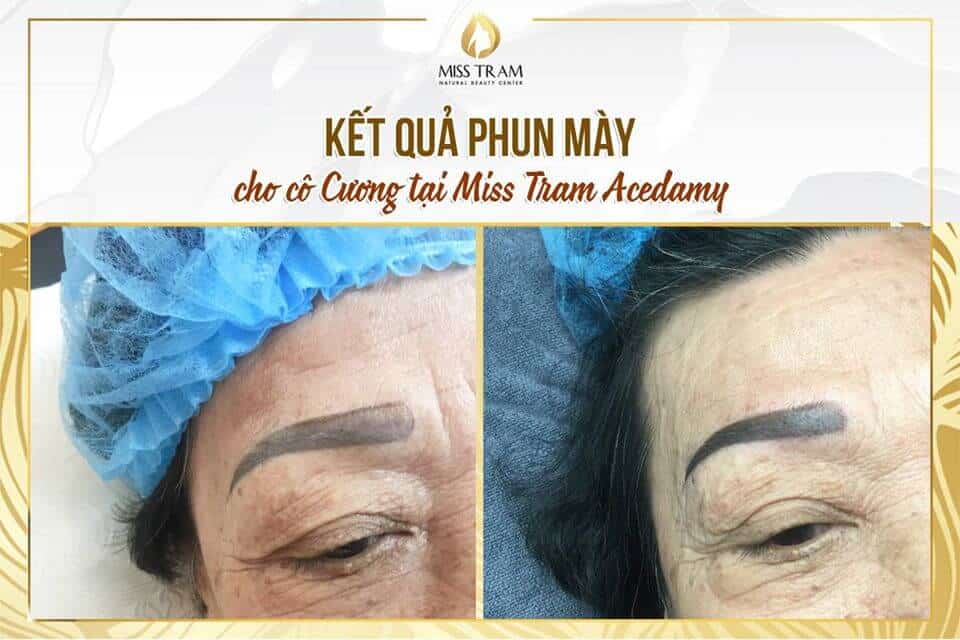 With the vocational training courses that Miss Tram Academy is teaching and training, we always clearly identify our main goal as a student after the 100% course of solid career careers in both soft skills and professional skills. .
Therefore, after serious lessons, under the guidance of the lecturers, Miss Tram's students were able to confidently and fluently perform the Spraying process for Ms. Cuong and made her feel very satisfied.
If you are passionate about "sowing beauty" and are wondering about the courses at Miss Tram Academy, do not hesitate to contact our hotline right away!
————————————————–
More information about:
- The program of recruiting trainees for Aesthetic Embroidery Beauty Salon at: https://bit.ly/2JA5bSa
- Details of the courses at Miss Tram Academy at: https://bit.ly/2L99UzV
Please contact Miss Tram immediately for more advice on the study path and see if you are suitable for this career or not!
————————-