In the essential kit of an eyelash extension technician, eyelash extensions are a very important tool to help you manipulate accurately and quickly. It is considered as a powerful assistant accompanying you over the years in your practice. So how to find a suitable tweezers.
Refer to the article how to choose simple but effective eyelash tweezers below along Miss Tram Academy Please.
Experience Selecting Simple And Effective Eyelash Tweezers
For beginners, it is very difficult to choose the right pair of tweezers. If you do not know the basic principles of choosing tweezers, you will probably buy the inappropriate tweezers, do not meet the requirements of the profession and from there, wasting as well as expensive when not in use. usable and very tall. With experience in the profession, Miss Tram Academy will tell you how to choose the right tweezers and will accompany you along the years of practice offline.
Make sure you follow the tips below, and you'll find a pair of tweezers that you like:
1. Material of tweezers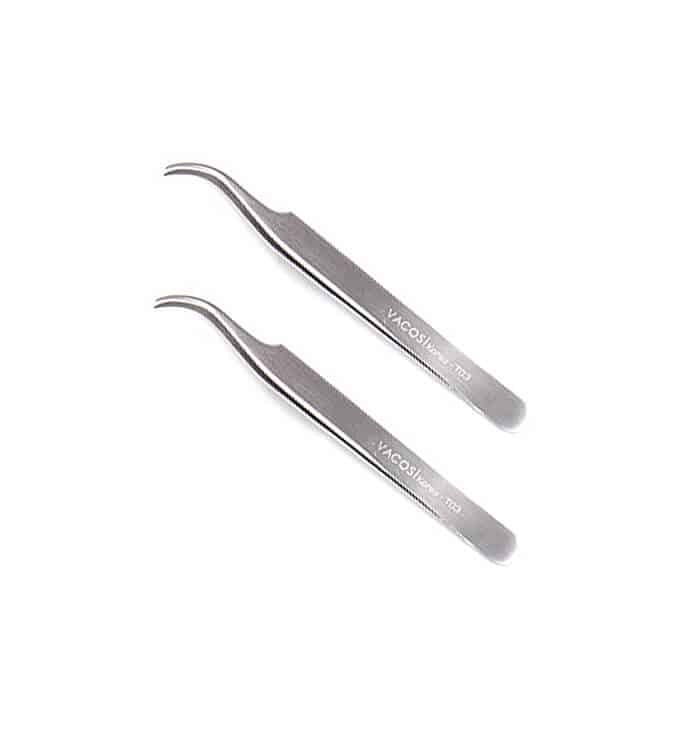 The material of the tweezers is very important, to ensure that they can be used for a long time, the tweezers must be made of stainless steel, can withstand the impact of eyelash glue, cleaning solution, ...
In addition, there must be no magnetism or static electricity. Because if these phenomena occur, it will make eyelash extensions more difficult, more difficult to shape the eyelashes. And of course, creating a beautiful lashes is very difficult.
2. Shape and weight of tweezers
In eyelash extensions, there are many different types of tweezers depending on each individual purpose. You need to choose the tweezers shape suitable for each purpose that you want to use. There is such a new process to make your eyelashes easier.
Tweezers must have a firm but soft shape with a light weight suitable for hand force. With heavy tweezers, you will have to use a large amount of force in the process of getting lashes and extensions will make your hands very tired if you have to work all day. Over time, the nervous system of the wrist will be affected and possibly carpal tunnel syndrome.
+ Note: Differentiate Types of Mi Interconnect Are Currently Favorites
3. Choose the right tweezers with eyelash extensions
There are many different styles in eyelash extensions such as volume extensions, classic eyelash extensions, ... with each style you should choose the right tweezers for that style. That way, your eyelash extensions will go smoothly and quickly.
For example, the style of connecting the volume mi will get at the same time 2, 3, 4, ... false eyelashes with the characteristics of the eyelashes bunched together and the flare of the fan, this tweezers serve the style well. this usually has an L-shaped nose tip; is different from the classic tweezers with a slight tip.
4. Make sure the tweezers are tight, with no gaps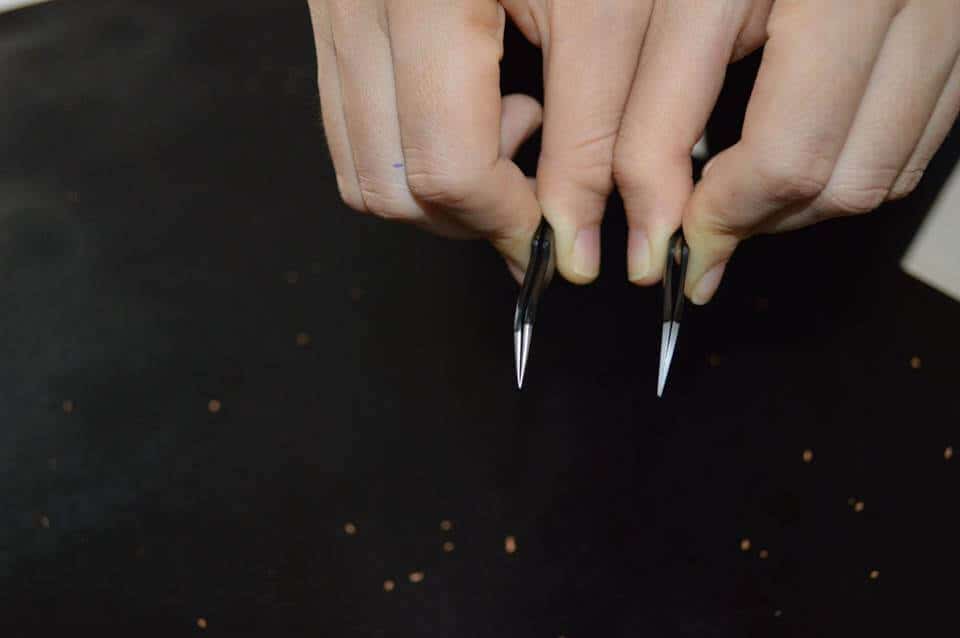 Tweezers are an important part of separating, holding and connecting eyelashes. Therefore, it is necessary to ensure that the tip of the tweezers is tight and there is no gap at the end for quality tweezers. If not, it will be very difficult for you to get lashes as well as get many lashes at the same time. And often with these types of tweezers do not fit like this will not be used for the process of eyelash extensions.
Currently, tweezers usually have two common types: tweezers that are present in rough and smooth surfaces. An experience that Miss Tram Academy wants to share is that if you are a newcomer and starting to practice, you should choose the tip that is available in smooth, because at this time, the force of using your tweezers is not uniform, the use of tweezers present in the rough will cause the tweezers to break quickly. Although the roughness will increase the adhesion to the eyelashes much more.
+ Note: Choose The Mi Lash Style To Match Each Eye Shape
5. Tweezers must be tested before making a purchase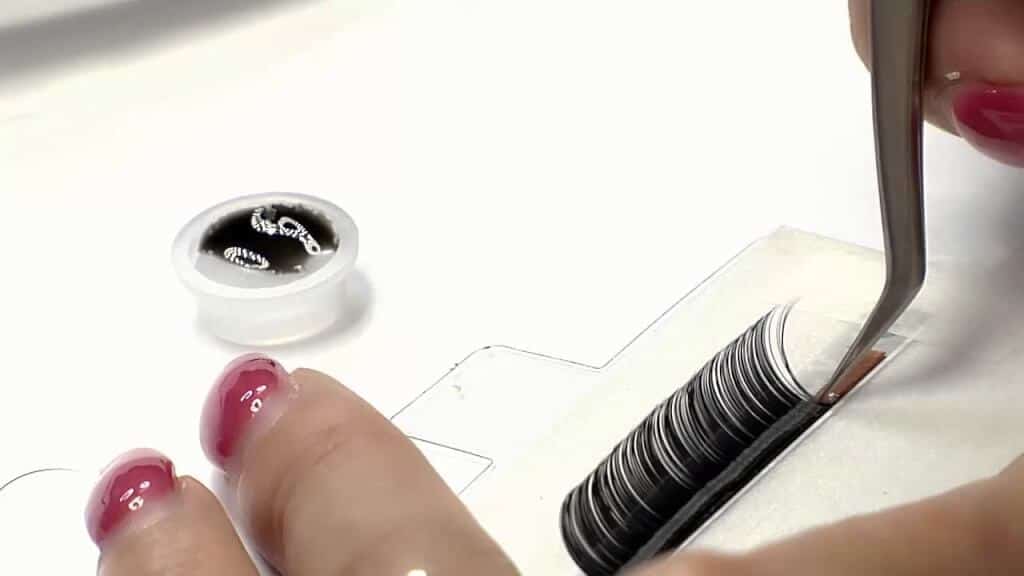 This is something you have to remember. Because each different tweezers will give you a different grip feeling. You have to choose a pair of tweezers that gives you a smooth, easy-to-hold grip as well as no fatigue during use. 
In addition, testing tweezers will help you check to see if the tweezers get the maximum number of false eyelashes. Avoid buying and not being able to use it because it does not meet your needs.
And so, the selection as well as buying tweezers should be bought directly at the store, avoiding buying online because you can not control the quality and suitability for you. If in case you cannot come directly, you need to make sure to choose a sales address for return after buying, to help you find the best tweezers.
+ Note: How Much Time It Comes To Connect Mi
Although choosing the right tweezers is very important, but with the small tip that Miss Tram Academy Share above, do you find it a lot easier. Be very careful in choosing to have yourself tweezers to help you maximize your workmanship offline.