Every year, beauty followers from around the world come to Korea and Japan to see what new beauty trends this year will be. From girls in Harajuku to Kpop idols, they always bring a lot of inspirations to beautify people. So which beauty trends are coming from Korea and Japan you should try in 2019. And Miss Tram Academy Find out with the article below.
Catch Up With New Makeup Trends From Korea And Japan
1. Use a prominent colored eyeliner
Although they are just a thin line in the eyelids, they have the ability to change the entire look and appearance of a face. Therefore, eyeliner pen is a familiar but indispensable assistant for women. They help eyes become bigger, more attractive and more soulful.
If before, the eyeliner with traditional black or brown color, then this year, you boldly leave and risk choosing for yourself the more prominent colors. You can choose from hilarious colors like pink, yellow, green or lilac.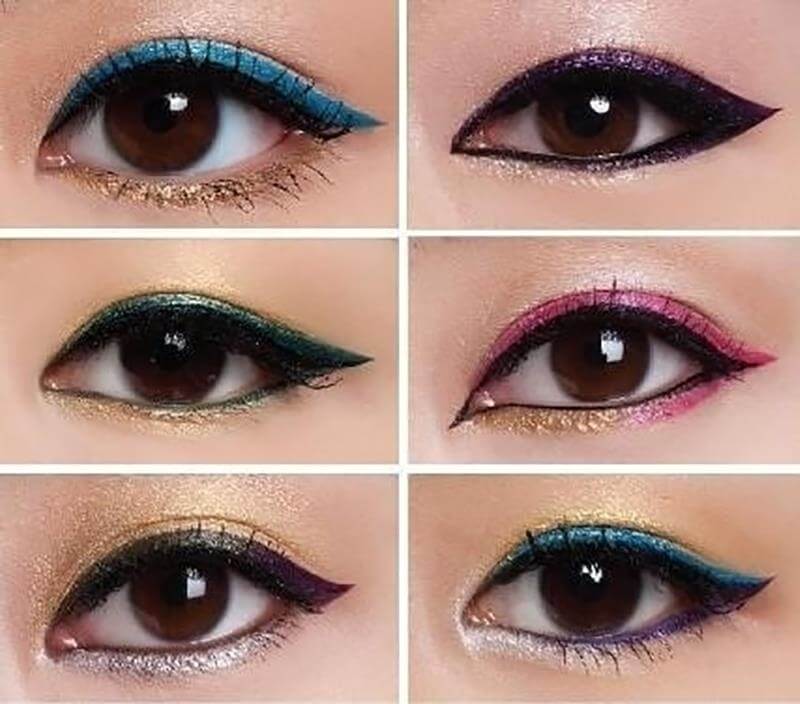 2. Brush blush under eyes
Japan has always been at the forefront of many unique and exotic make-up trends. Compared to many makeup styles that are too impressive, Byojaku may be a makeup style that is "more sociable". With the lower eyelid marked with dark pink, porcelain white skin, ... bringing innocent beauty, fragility will make the boys feel like being loved and sheltered.
For makeup in this style, you use blush all over the area under the eyelids, creating a large puffiness. The blush is quite thick on the upper and lower eyelids and then spreads down the entire puffiness and down the cheekbones. You can use blush with many different colors such as orange, pink, ... To increase the makeup effect, you should use the same color for this blush with lip color.
3. Glitter eyes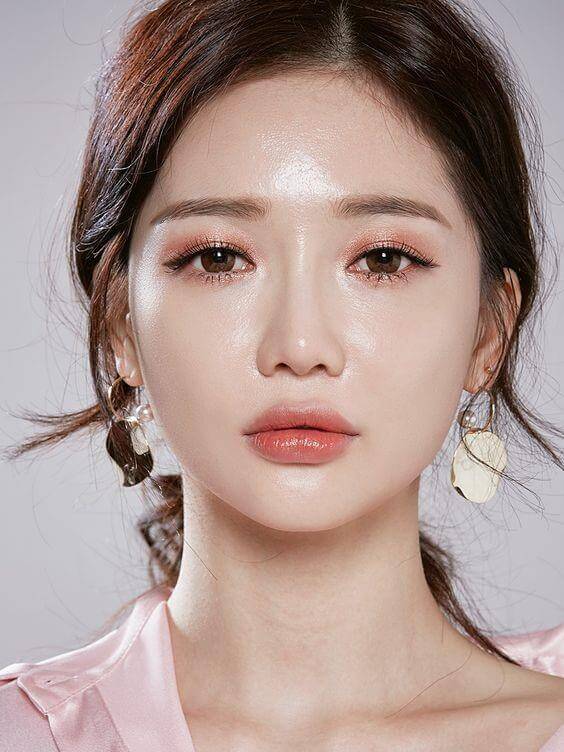 2019 is the year of the impressive return to glitter eye makeup. To create a beautiful eyes that break the trend, you should use glitter instead of eyeshadow to create perfect sparkling lines on the eyes, helping the eyes stand out. subtle way.
With a gentle Korean makeup style, you should only focus the emulsion on the tail of the eyes, avoid hitting the eye socket will lose the natural beauty, and create a feeling of heaviness and discomfort for the eyes. Eye sockets should only be used when makeup for parties and events.
However, you also need to take some precautions to avoid creating disasters such as:
No more glitter than the eye color and skin base.

Do not hit too bold, too thick will make the eyes become "strange"

For teenage girls, dark colored eyes will make you look older

Just use one eye color on one makeup, avoid piling on multiple colors.
4. Plump lips
The plump lips are the prominent makeup trend in 2019. You will easily encounter this makeup style in girls from Korea and Japan. With this makeup style, the main colors used are gentle colors such as red rose, orange red, pink, ...
In addition, using lip glosses can both help you catch up with the trend and create effects for lips that stretch and make you look younger and softer. To add more attention, you can apply the lips in the ombre effect by applying a darker lipstick on the bottom of the lip.
5. Tinsel hair trends
If you are a fan of K-pop, you will easily catch the trend of tinsel in the stars from this beautiful Korean country. By attaching glittery hair, your hair will look interesting and attractive. Whether you own natural or dyed black hair, you can still apply this trend to your hair more attractive and shine.
With makeup trends from Korea and Japan Miss Tram Academy We have compiled and introduced the above, hoping to help you get a fresh, radiant appearance while keeping up with the latest beauty trends today.
These makeup trends will be very suitable for office girls or teenage girls who want to look for a youthful and gentle makeup style. However, also need to pay attention to the space you come to choose the most suitable makeup style.
And do not forget that at Miss Tram Academy, there are still spraying, embroidery sculpting and skin care courses for those who love beauty and want to bring beauty to everyone.
See more posts beauty experience other:
Top 5 Great Skin Care Tips From Japanese Women
Thai Style Eyebrow: New Makeup Trend