| Discuss | Share Safety European Standard Eyelid Leg Lifting Technique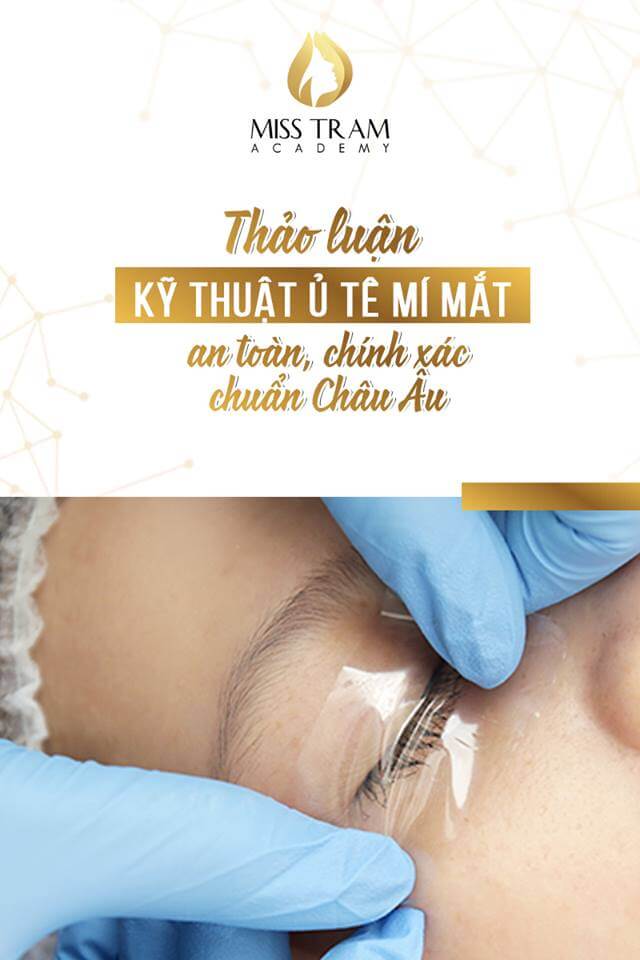 One of the small but very important steps of the eyelid spray process is the Incubation step. Practitioners home Miss Tram Academy let's discuss about safe and accurate eyelid anesthesia technique of European standard.
Incubation techniques:
After shaping the eyelid shape and the guest is satisfied, we will go to the step of anesthesia.
First, cover the hair wrapped neatly, cover with blankets for guests.

TNext, using anesthetic cream technique:
- Use a toothpick to floss a small amount of cream to apply to the eyelids from head to tail.
- Cover with plastic wrap and incubate for 15-20 minutes. Then proceed to spray normally
Incubation time is about 12 - 17 minutes depending on the skin of the guests thin or thick. Pay attention to the skin around the incubation area, if the redness is already numb, remove the anesthesia and conduct sculpture, if left too long, the eyelids will be easily swollen and sharp when doing.
And Miss Tram's team of Anesthetics team did not forget to note that it is very important that when anesthetizing, you anesthetize each side to keep the numbness in the process of doing right? DO NOT FORGET.
+ Instructions for Properly Brining Your Eyebrows
+ Learn how to lip tattoo: realistic styles & techniques
I wish you good learning!
————————-
More information about:
- The program of recruiting trainees for Aesthetic Embroidery Beauty Salon at: https://bit.ly/2JA5bSa
- Details of the courses at Miss Tram Academy at: https://bit.ly/2L99UzV
Please contact Miss Tram immediately for more advice on the study path and see if you are suitable for this career or not!