Questions and Answers | Take color to handle men's dark lips?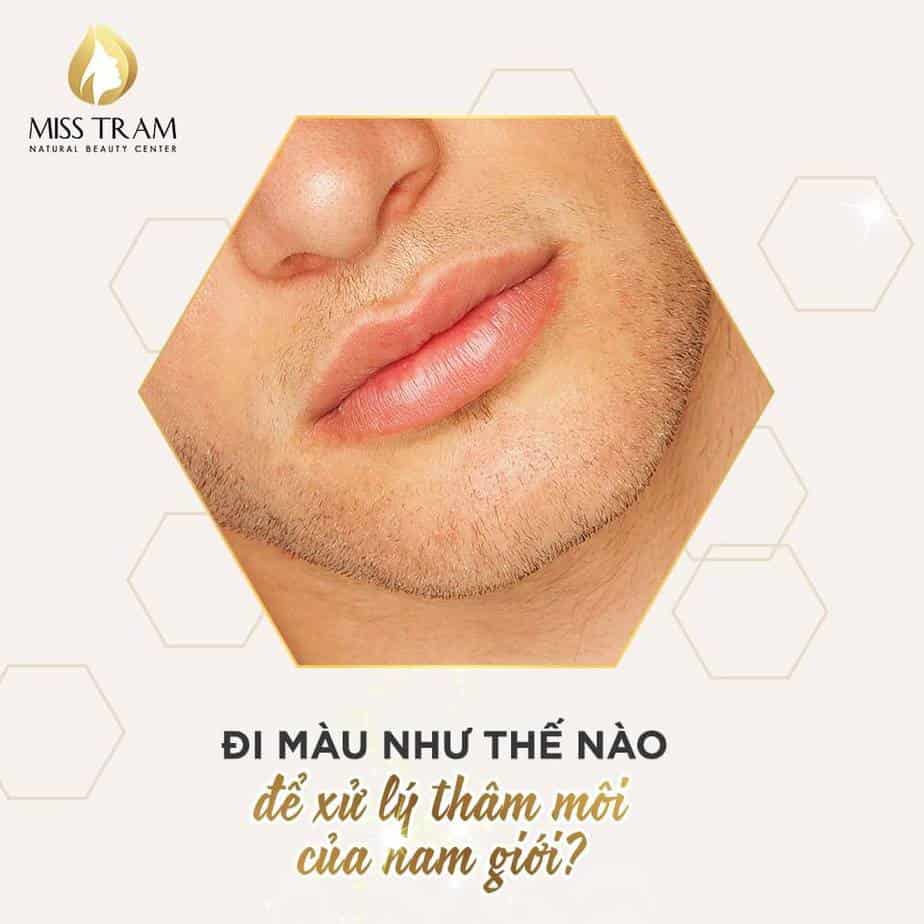 Dark spots on the lips are not only found in women, but are also common in men. Some of the main reasons that men encounter this case include:
Exposure to sunlight: Men are less interested, shielded when going out so when exposed to sunlight, UV rays create melanin deposition on the lips, causing lips to be dry, dark and dull.

Regularly use drinks containing caffeine such as tea, coffee ..

Smoking: the nicotine in cigarettes causes the male lips to change color to darken gradually.

Due to congenital atrophy

Do not know how to care and lip care

...
Each cause will have the most appropriate remedy, but to return the lips to a fresh, natural color, many people have resorted to "semi-permanent" beauty methods such as Spray - Lip Sculpture. So if meeting such a case, the customer should pay attention to what color to handle that bruise for men?
Check out the suggestions of Miss Tram!
Cover with a layer of orange + Lemon yellow ratio of 7/3 (Deep-processing orange and lemon yellow with Light Purple) for a variety of colors and lips that are brighter and brighter than skin tone and lip pigment returning to pink.

Use tones with the same background color and in the original color must be orange, do not use dark tones because the treatment of dark lips is brightening the lips ... If it is covered with a dark layer, the lips cannot turn on tone.

In addition, Liposuction technology can be applied - a process of color treatment with neutral depolarizing solution through professional lipospray. Accordingly, depending on the root depth that KTV will proceed to select the appropriate depolarizing solution to pass through the machine before the standard lip color.
Above are the suggestions of Miss Tram, if you do not mind, please share your tips or methods below the comment for everyone to discuss more about this case!
—————————-
Refer to the information of popular courses (depending on your preference) to get started with beauty:
– Tattooing, Embroidery, Sculpting Courses (eyebrows - eyelids - lips)
– Skincare Specialist Training Course
– Vocational Training Mi Eyelash Extensions - Professional Lashes
Please contact Miss Tram immediately for more advice on the study path and see if you are suitable for this career or not!