| Student Results | Students Are Confident On Ombre Mixing Powder Spraying Model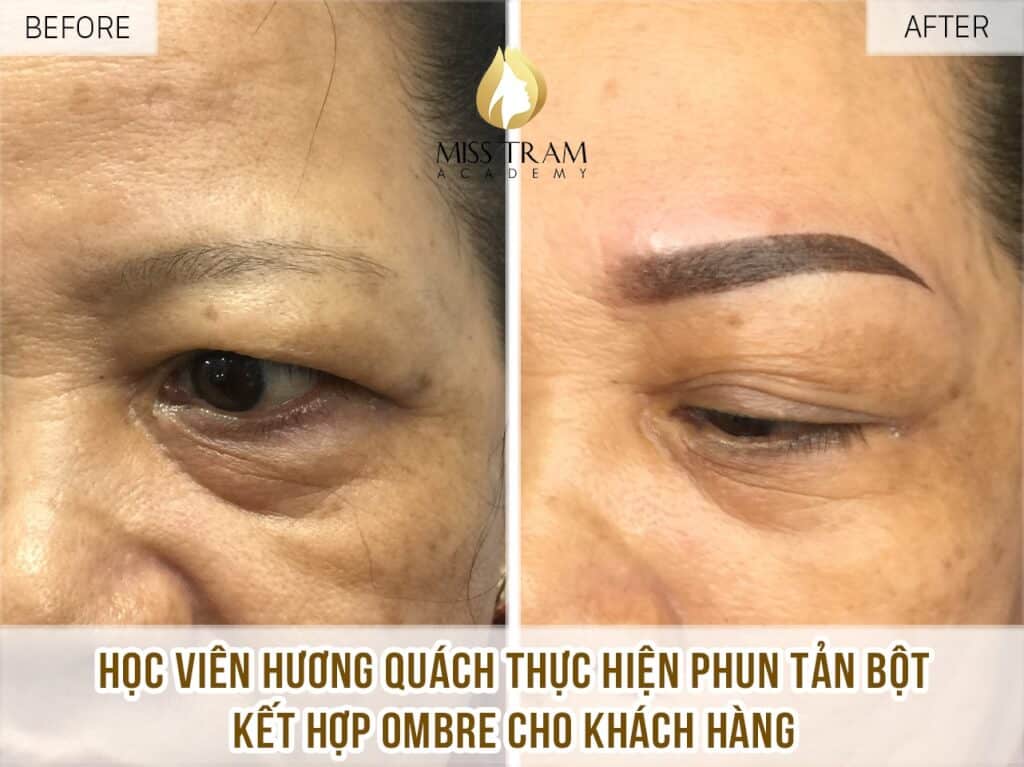 Can you believe it, my friends? Ms. Huong Quach - Student of SPRAY - EMBROIDERED - EMBROIDERED CAREER of Miss Tram Academy I have successfully completed the first beauty result with my sample!
Not only applying 01 beauty technique, but with the eyebrows of the sample, Ms. Huong combined both Powder spray and Ombre technique to make the eyebrows look impressive and sharper.
The results of the belly of both teachers and students are always home!
————————————————–
Refer to the information of popular courses (depending on your preference) to get started with beauty:
- Vocational School of Tattooing, Embroidery, Aesthetic Sculpture (Eyebrow - Eyelid - Lip)
- Basic Eyebrow Cosmetology Training Course - Professional Enhancement.
- Standard Skin Care Course Beauty Spa Occupation: Specializing in acne, pitted scars and skin rejuvenation safely.
- Basic Mi Extension - Advanced Course - Basic Skin Spa Spa Training Course
- Professional - Professional Course Advanced Techniques Of Tattooing Profession
Please contact Miss Tram immediately for more advice on the study path and see if you are suitable for this career or not!
————————-
See more Student Result Photo At Miss Tram Academy:
Practitioner On The First Model Sculpting You 9D Scraping Natural Fiber
Results of Practicing Queen Eyebrow Sculpture 9D
Practicing The First Ombre Blended Eyebrow Spray Model
[/ box]