| Student results | Photo Of Beautiful Eyebrow Spray Results Of Students
With the eyebrows that had been done before by the customer, Miss Tram Academy students skillfully used the knowledge and skills learned to quickly overcome the disadvantages of these eyebrows.
The new eyebrow line has been confidently implemented by Ms. Van Thi Hang by spraying embroidery method.
This is a beauty method from the land of kimchi in Korea, which is a combination of spraying and embroidery techniques. Delivers crisp and natural eyebrow contours.
Miss Tram looks back at the results Ms. Hang has achieved after the course!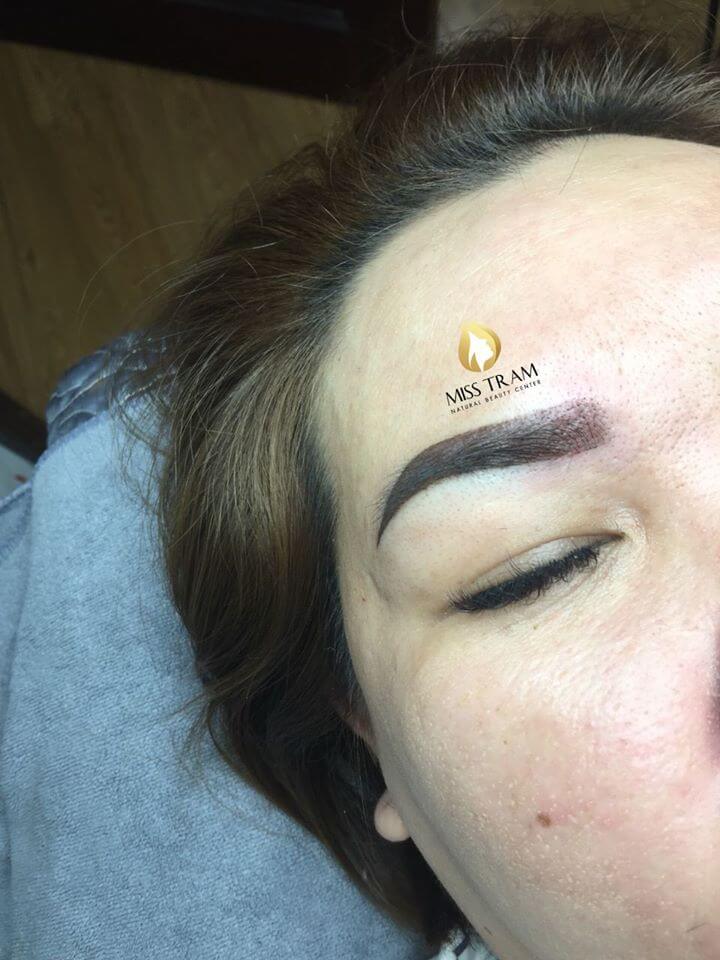 ---
More information about:
- The program of recruiting trainees for Aesthetic Embroidery Beauty Salon at: https://bit.ly/2JA5bSa
- Details of the courses at Miss Tram Academy at: https://bit.ly/2L99UzV
Please contact Miss Tram immediately for more advice on the study path and see if you are suitable for this career or not!
————————-