A little press on the eyes will make your make-up more perfect as well as make the face much more attractive. And if you are tired of the old makeup styles, want to learn and change the more fancy eye makeup styles, catch up with the trend. Then the article below will be for you. Miss Tram Academy has compiled the most prominent eye makeup styles on Pinterest. Invite your reference.
Discover 9 Best Pinteres Eye Makeup Styles

t
1. Trendy pink
Korean girls love to use vibrant colors like bright pink, coral and orange in their daily makeup. You can easily catch these colors in their makeup. If before, they mainly used for lips and cheeks, by 2019, these vibrant colors will be used for the eyes. Create a new look but still attractive and youthful.
2. The impressive color combination
This style of makeup is often seen mostly in cosplayers, besides it is also very popular among trendy young girls in Tokyo. The style of focusing on puffiness was originally developed from Korea and then became popular in countries around the world including Japan. With makeup style using striking colors and impressive color scheme, it helps the eyes have more depth and personality. After you've adorned your eyes, don't forget to use more fake eyelashes to create more accents.
+ Curling Lashes Course, Eyelash Extensions In Saigon
3. Colors of sunset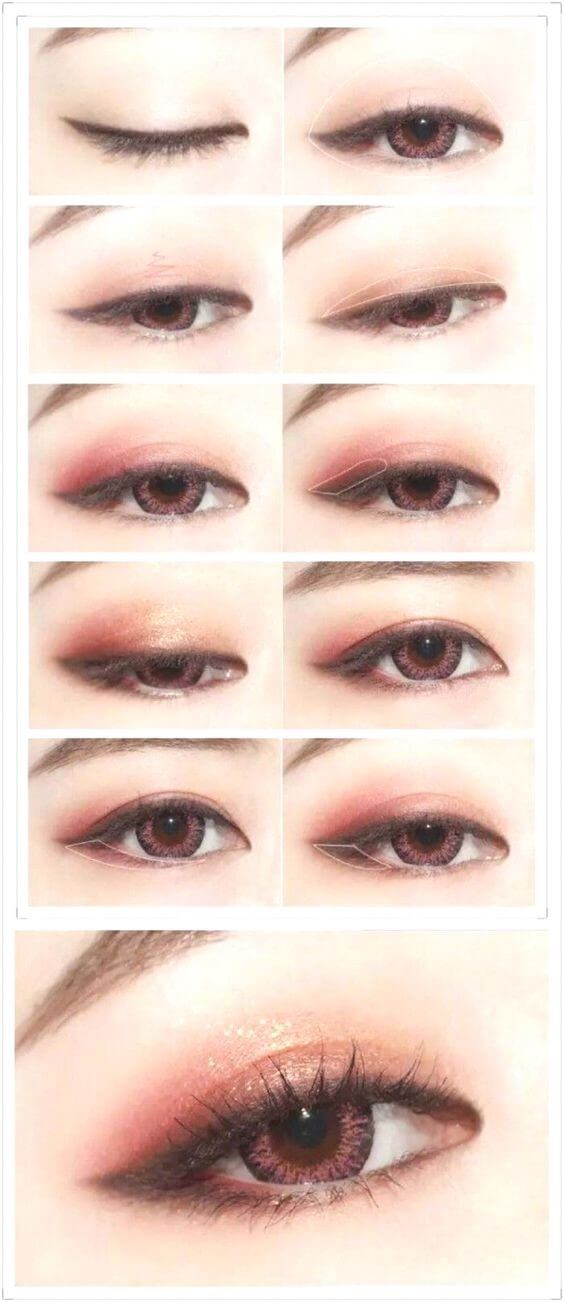 Eye makeup uses colors reminiscent of the sunset of summer to both bring vitality to the eyes and to make the eyes look very natural but still attractive. For those who love nature.
4. Pink cute berry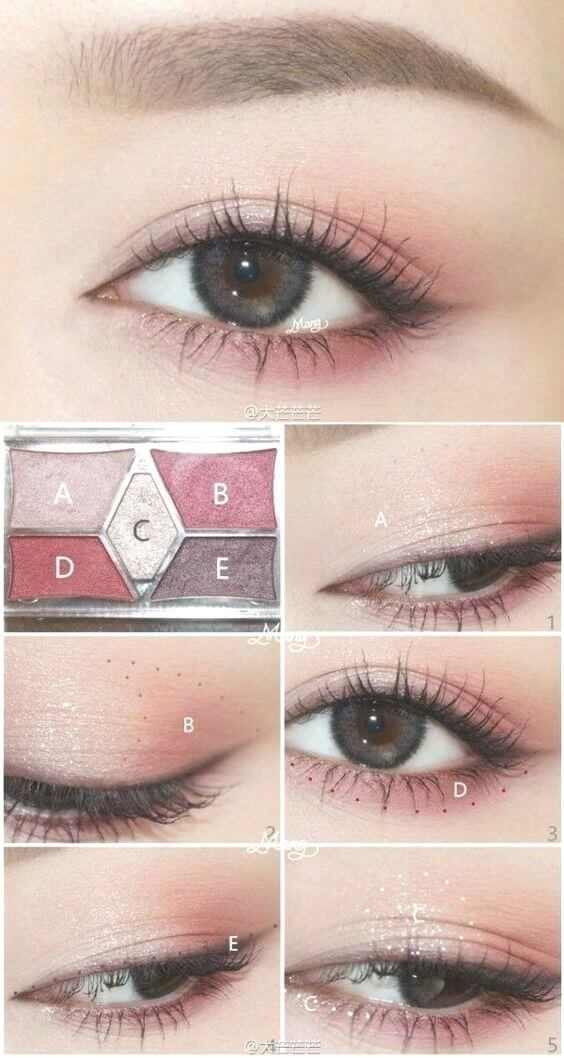 Eye makeup with medium pink tones makes you look simple but still cute and attractive. This is considered the color tone used by most Korean and Japanese girls.
5. Orange earth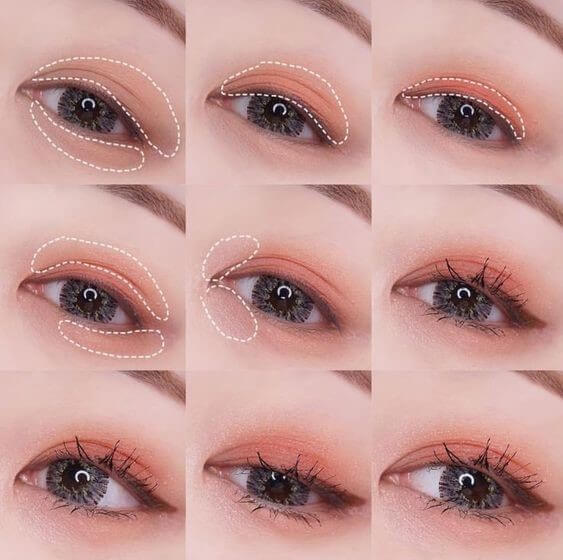 Do you think this shade of orange when applied to the eyes looks beautiful? Makeup in this style is very simple even if you are a beginner to learn makeup. All you need now is an orange eyeshadow palette, a brown eyeliner and mascara. So you can create your own beautiful work already.
6. Romantic colors
On romantic occasions, you can use delicate pink-brown shades for your eyes. So you look really beautiful, romantic but still attractive and attractive. For those who love the glitter and charm.
7. Smoke yellow
The smoky eye makeup trend is no longer prominent and popular today. However, if you want your eyes to stand out, this classic makeup style is also worth a try. Instead of just using a smoky gray tone, the combination of copper and gold tones creates a beautiful and attractive look. Sometimes not following the trend but choosing the classic but appropriate makeup is still the best option for you an impressive appearance.
8. The perfect mix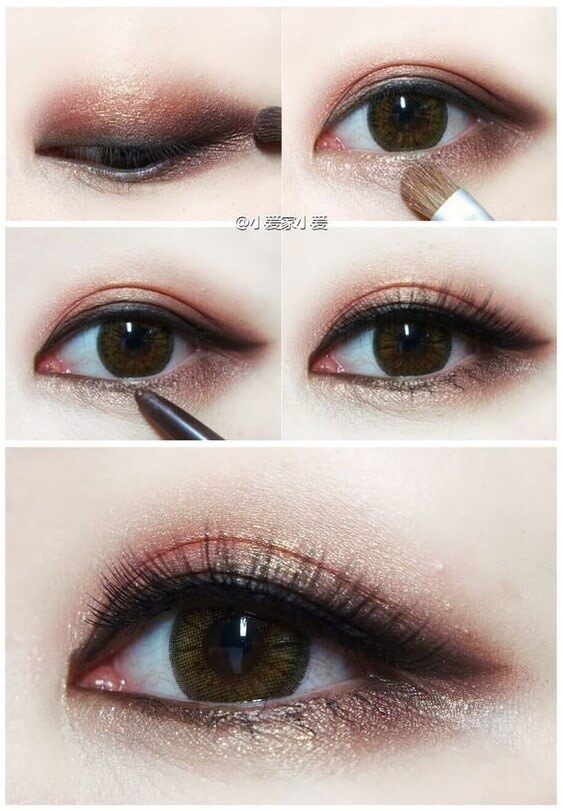 If you are a new ghost in makeup, you should not try this style because it can turn you into a disaster. But if you are used to and become proficient in eye makeup, this new style is worth a try. Use brown, gray, black and yellow colors to create the perfect blend. Brings an especially impressive eyes. For those who own double eyelid eyes.
9. Natural eye makeup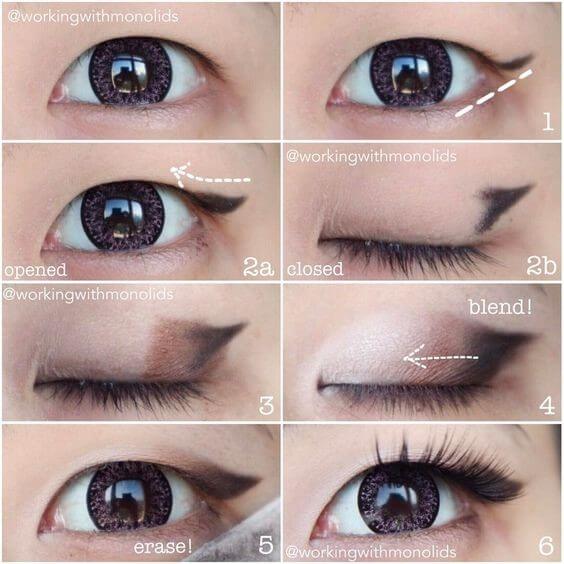 For those who own double eyelids, learning to wear makeup with girls with double eyelids will produce different results. In case you have monolids, using a black eyeliner and brown eyeshadow palette to create a simple but effective combination will be something you should try.
How do you feel about the makeup styles Miss Tram Academy introduction above? These are simple makeup styles, not too picky to apply even for those who have just learned how to makeup. Miss Tram hopes to bring useful information. Can help you add new experience, new makeup style for yourself. And do not hesitate to share with Miss Tram the results you achieved when applying the above suggestions.
See More About News - Sharing Other Of Miss Tram Academy:
Learn The Secrets Of Thai Skin Care
Which Eyebrow Style Will Disappear This Year