The most standard way to handle lips
Intensive treatment is one of the important technical stages, determining the perfection of the lips after spraying. Because each client's location is different and not everyone has a pink lip color, even because of environmental impacts or the use of many cosmetics can make lips darker. If you do not apply any intensive treatment before spraying, your lips will not have the desired color or texture to achieve a smooth finish.
Why do intensive treatment before spraying lips?
Lip spray is a modern aesthetic form, using a sprayer with a dedicated needle to put ink into the skin. Before that, the lips of the maker were shaped, aligned with the face and decided on the favorite color. Lip spray not only has a unique type of spray, but now it is very diverse with many methods such as soot spray, collagen lip spray, pink lip spray, micro spot spray, etc. Each type will have its own beauty, meeting Apply different styles and needs to customers. In general, these types of lip spray have the same thing that will bring lips that are naturally beautiful and harmonious, looking hard to recognize as the result of aesthetics.
The lip-spraying process goes through many steps, including color selection, anesthesia and antiseptic, deep lip treatment, ink in the skin, etc.In which, intensive treatment is quite important, because it can affect the quality of the lips after spraying.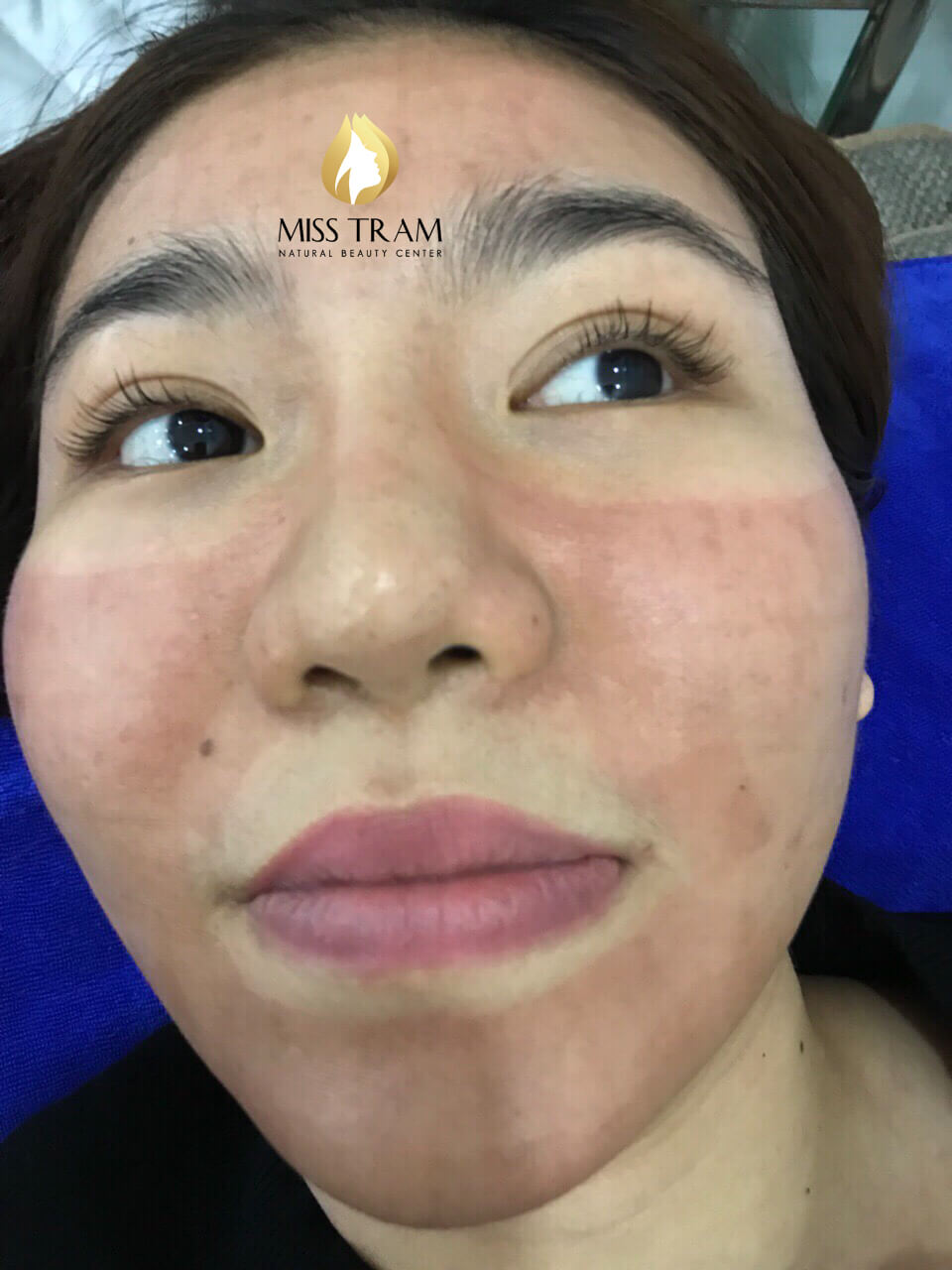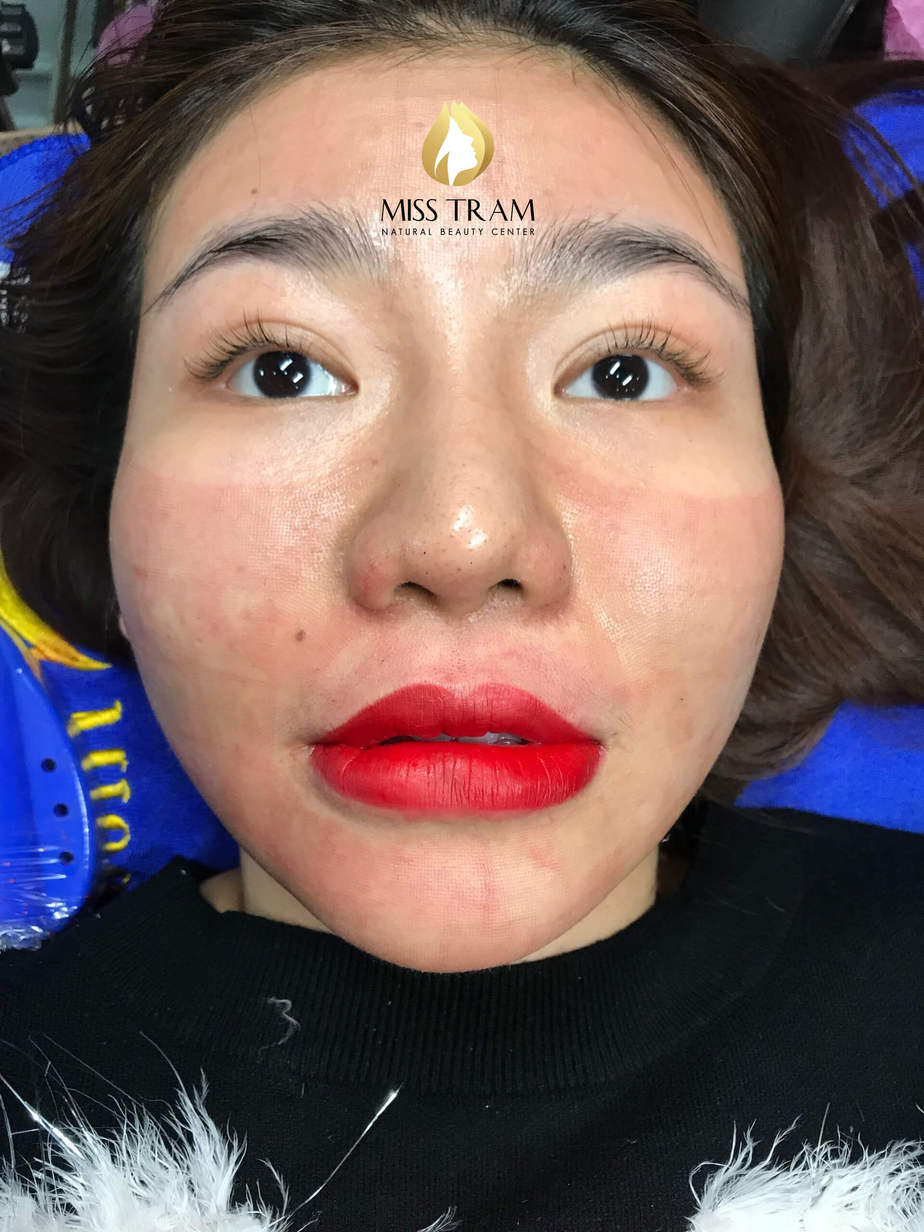 In fact, not every customer has a good lip base, bright lip color. And a lot of people who come to spray their lips are having a very bad lip condition (the lip part or the lip part). According to the experience of Miss Tram Academy, dark lips are caused by the following factors:
Impact of the environment (ultraviolet rays, sun, wind and smog)

Diet, unhealthy diet, frequent use of stimulants (coffee, tea, cigarettes, ...)

Regular makeup, use poor quality lipstick

Partly due to congenital atopic
Dark lips do not affect health but cause a lot of aesthetic inconvenience, making us lose confidence when communicating. Not only that, the dark lips also make the color spray up to the standard, the lips are less fresh, the color of the hole appears, so one of the basic techniques of lip spray is to check and treat. thoroughly before proceeding to spray ink.
See More Articles:
Lip Correction Technique - Accurate Lips
Key Point In Ombre Touch Micro Eyebrow Technique
Treatment of dark lips like?
Penetration in lip spray is divided into 2 specific cases: before spraying and after spraying.
Before spraying lips, if customers have dark lips, you will use specialized baby pink to treat bruises. If the condition is mild, spray only about 2 layers, if intensive, increase to 3-4 spray layers. When penetrating the edge, only spray treatment this area only.
- Our professional artists are highly trained in the art of brows, eyeliner and lips Permanent Makeup.
Usually, people who have severe dark lips after using baby pink treatment continue to spray with Orange Red until the color. Want to achieve good results, you will tell customers to return after 2 months to color.
In case of dark lips after spraying, there may be the following causes:
You go too hard on the lip edge

Improper needle walking, deep needle tip
In this situation to handle the most effectively, you should tell customers after 30 days to return orange or red miles.
Some of the above techniques of lip treatment Miss Tram Academy Hope to help you have more useful experience. Wish you always create the lips naturally beautiful, fresh and sexiest.