Questions and Answers | Do not have much knowledge about the skin, can study courses TRAINING EXPERTISE SKIN CARE & PROFESSIONAL TREATMENT?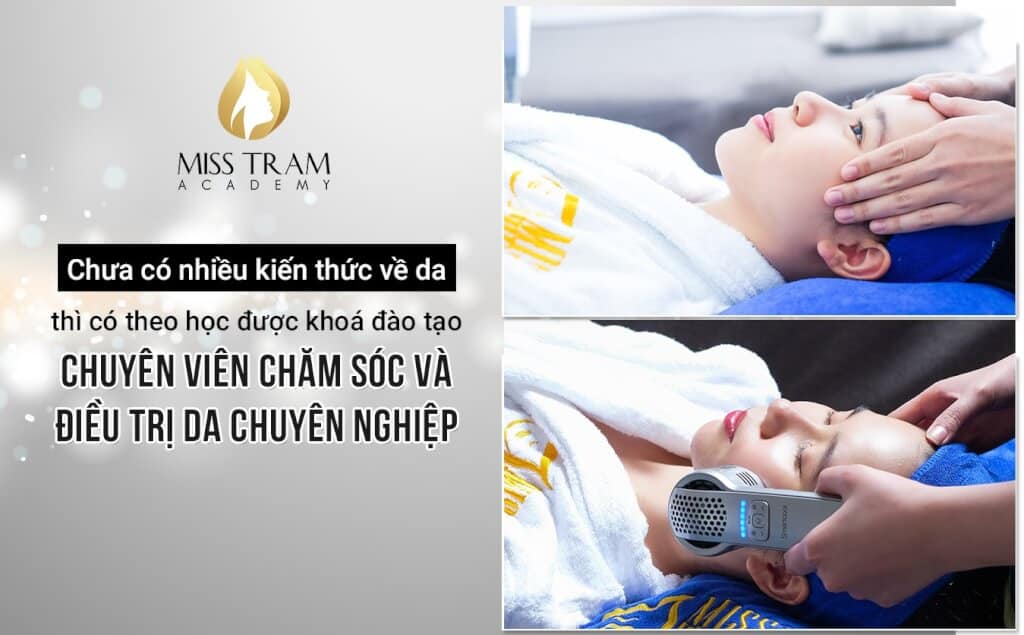 Not everyone who has just started crying is fortunate to possess intelligence than people, who know all things. So do not be too worried or inferior when signing up for a skin care and treatment course but do not have much knowledge, "want to know must ask, want to be good at learning", diligence can make up for clever is that.
If you have a solid knowledge of Da, then it is an advantage that makes learning easier, the information conveyed by teachers is not difficult to understand.
When you do not have a lot of knowledge or knowledge that you know may be incorrect, you do not have to worry that you cannot study. The Knowledge - General skills section (basic or advanced) will be provided by the lecturer in the lessons.
In addition, self-research on Internet sources, domestic and foreign websites and ask class discussion questions for everyone to give ideas is the way Miss Tram's students are applying now. This will help you both synthesize more information, and remember longer.
In fact, there are 90% students at Miss Tram are really devoted to beauty, but do not have any experience, knowledge or skills about the profession. But in return, everyone is very studious, learns quickly and works hard, so many of them graduate early than expected and the results are far beyond the original goal.
I wish you nurture and implement your passion successfully!
—————————-
Refer to the information of popular courses (depending on your preference) to get started with beauty:
– Tattooing, Embroidery, Sculpting Courses (eyebrows - eyelids - lips)
– Skincare Specialist Training Course
– Vocational Training Mi Eyelash Extensions - Professional Lashes
Please contact Miss Tram immediately for more advice on the study path and see if you are suitable for this career or not!