[QUESTION - ANSWER] Checking In The Accessories Needed To Open SPA At Home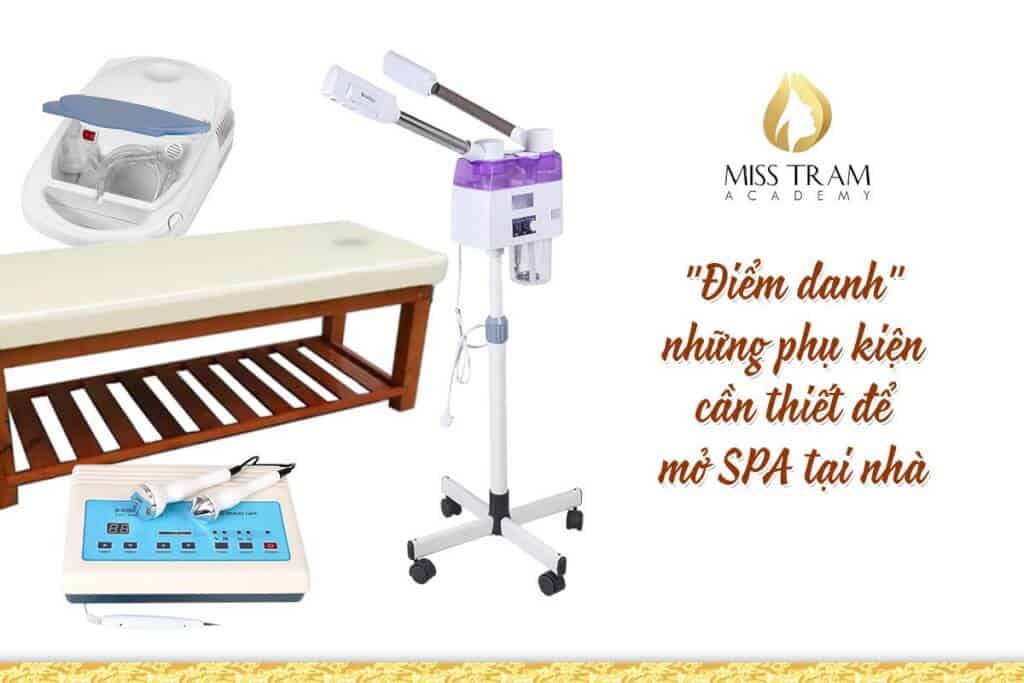 Although busy modern life immerses us in the cycle of rice and rice money, but the needs of beauty, care for yourself has always been concerned and focused. Those are the advantages to the trend of investing in opening mini spa at home that many young people consider.
Owning a spa of such small scale, it still requires the owner to have a solid workmanship with clear qualifications and certificates. Besides, the investment capital to maintain and operate the spa in the first time must also be planned in detail.
Especially can not ignore the list of essential items for his spa. Normally, with an affordable spa at home, it will not be too picky. You only need to equip the necessary equipment as follows:
Spa bed:
At home spa scale, the initial number of beds is only about 2-3 beds. On the market today, there are 2 types of beds with mainly wood and stainless steel. Depending on the purpose of use, choose materials and designs accordingly.
For example, when offering facial massages, a facial bed should be chosen; When providing body or body services, you should choose a bed with a face down hole; When providing massage services at home, you should choose a convenient bed type, ...
Specialized machines and equipment:
Spa equipment is an indispensable means in the working process. If orientation spa specializes in skin care, it is necessary to have the following types: basic skin care machine, steam machine, facial massage, acne machine, lead detox machine ... These machines must be supplied by a home. specializes in distributing prestigious spa equipment for advice and support to handle problems that arise most effectively.
Spa tool trolley
One of the familiar and necessary tools available at your spa. Trolleys of different sizes help the workflow become professional, saving time moving tools.
Spa towels
Towels for spas usually come in 5 types: handkerchiefs, hair wraps, sheets, sheets and towels. For a mini spa, there are only 3 of them: hair towels, sheets and sheets. Spa towels are woven from many different fibers, but cotton is the most popular and popular among consumers because of its softness and good water-absorbing properties, so it feels comfortable and comfortable when use.
Specialized Spa Leds:
As one of the common skin scanners use cold light for a sense of comfort, safety but less heavy power consumption. This lamp assists in performing the manipulation of acne, skin care, skin treatment ... easily and most effectively.
Other accessories:
Massage stones, essential oil burner, towel cleaner ... these accessories are not high in price but are very diverse so you also need to carefully consider their needs before shopping.
Remember, to manage, operate and maintain your spa in a sustainable way, the core element is still in your CAREER. Therefore, learning, training and improving skills must always be the first priority.
Miss Tram wish you every success with your plans!
Refer to the information of popular courses (depending on your preference) to get started with beauty:
– Cosmetology, Embroidery, Sculpting Course (eyebrows - eyelids - lips)
– Skincare Specialist Training Course
– Vocational Training Mi Eyelash Extensions - Professional Lashes
Please contact Miss Tram immediately for more advice on the study path and see if you are suitable for this career or not!