Removing Skin With CO2 Process Highly Effective
The care and treatment of skin problems by detox methods we have many different treatments, in which CO2 is a highly appreciated process for the effectiveness and safety of sensitive skin. To help you better understand this process, Miss Tram Academy has summarized some important knowledge in the following article. Refer now for effective application!
1. How effective is skin detoxification with CO2?
This detox is mainly based on the mechanism of action of CO2, the ability to penetrate deep into the blood vessels to encourage cells to absorb more oxygen. This effect will accelerate metabolism, tighten pores, enhance the ability of self-healing on the skin.
When detoxifying the skin CO2 will be eliminated toxins, dark spots or dark spots or acne will gradually improve quickly. Applying the right procedures and techniques, the skin is much nicer, resistant to signs of aging better.
According to experts' research, CO2 treatment is suitable for many skin conditions because in addition to its detoxification ability, it also helps increase collagen, regenerate damaged skin areas (acne scars, wrinkles and many problems). different) so that your skin is really healthy and beautiful from the inside out.
2. The steps of skin detoxification by CO2 process
At present, CO2 detoxification is well known and applied at home by ready-made mask products. This saves time and money instead of going to Spa treatments.
However, you need to advise guests on such procedures not just masking will be good. Although we do not deny the quality of many high-end products, in order to properly and effectively detoxify, many other steps need to be taken.
For the process of detoxifying the skin with CO2 we have the basic steps
Step 1: First of all you have to clean the face of the customer and conduct exfoliating. Cleansing the skin will help unclog pores, facilitate deep penetration of CO2 nutrients, promoting the highest effect.
Step 2: After exfoliating, you turn to a cold sauna to make your skin firm and smooth.
Step 3: If your skin has acne, it is necessary to apply the methods of getting acne that are most suitable for each type of acne.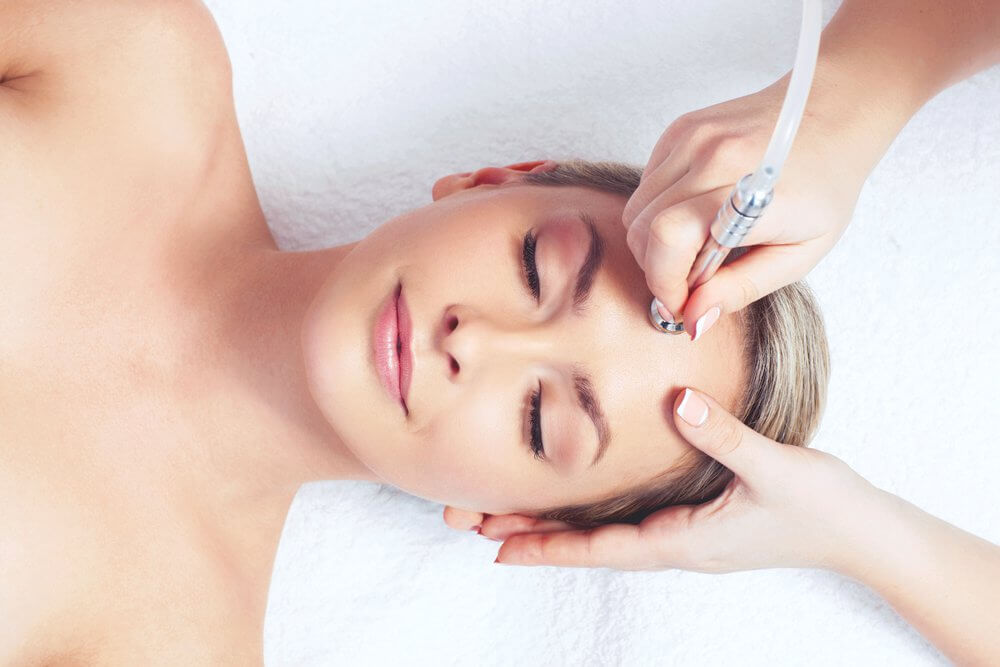 Step 4: Massage gently to relax skin, circulate blood smoothly.
Step 5: Conducting a CO2 mask for the skin. Note that you should choose a reputable, carefully censored product for skin care because the skin is inherently very thin and extremely sensitive (here suggest you can use Mitate mask mixed with packs 1 and 2 ).
Step 6: Cover and incubate the mask for about 30 minutes, you will switch to shining biological light for the skin. Here, the CO2 treatment recommends using purple light to accelerate the metabolism of the cell, increasing the effectiveness of treatment on the skin.
Applying the detoxification process with CO2, we will notice that the skin has many positive changes in the first time. If applied about 10 times, the pores will tighten and the skin will become soft and smooth as expected, over 10 times the skin with signs of aging will improve unexpectedly, much younger.
Some knowledge of CO2 detoxification process includes the effectiveness of the steps Miss Tram Academy To you above, hope to help you with more useful information. Wish you apply successfully!