With the relentless change in beauty, every year, new and unique makeup trends appear or the return of trends that are old but wearing a new shirt. And knowing which beauty trends are expected to take the throne by the end of the year will keep you from getting lost. And Miss Tram Academy Find out what those makeup styles are.
New Makeup Trends Are Coming Up For The End Of This Year
1. The return of lip gloss
Having been there for a long time, everywhere you have come across the charming and attractive lips with matte lipstick on the lips, now, that position has gradually been replaced by the return of lip gloss in the trend. This year's makeup. However, the lip gloss of 2019 will be a much improved version than the types you can remember. Cosmetic brands have gradually upgraded their products with non-stick lip gloss versions. This will help you avoid major troubles about the common characteristics of lip gloss in the past.
The return of the trend of using lip gloss is good news for those girls who love succulent beauty, moist lips, full of vitality. With this trend, lips also escaped from the burden of wearing a heavy and dry lipstick.
+ Learn how to make Korean eyelashes at Miss Tram Academy
2. Transparent skin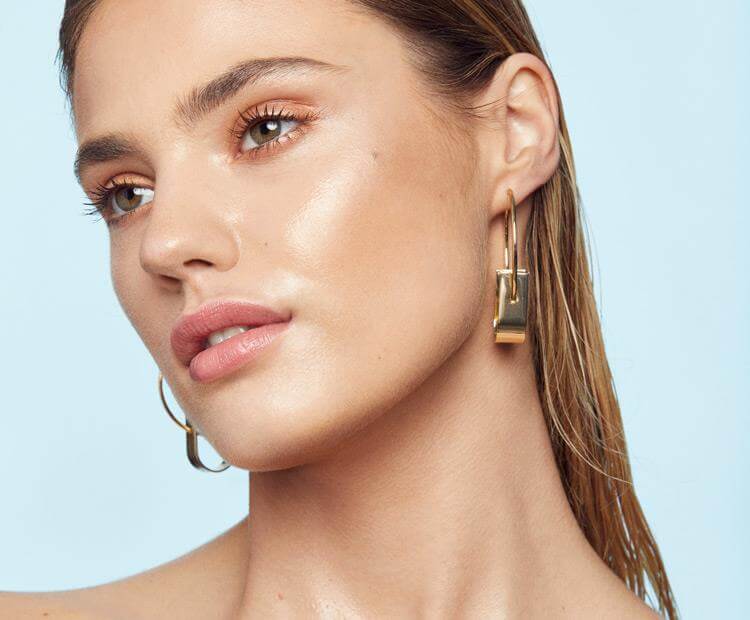 The dewy, dewy-looking tight skin that has become popular since the end of 2017 has not shown signs of cooling down yet. However, by the end of this year, it has been taken to a whole new level, which is transparent skin. This makeup trend originated in Korea and gradually became a worldwide makeup trend. With this trend, there will be no more attention to the dense foundation or powder foundation anymore, but the cream, powder will be a close companion for your skin.
3. A cheeky lips
Lipliner is an outdated makeup technique, but not wearing lip lines does not mean that there is no appearance of personality and boldness. Although dark red may come to mind when you think of bold lips, much more striking colors are the main trend this year. Makeup artists reveal that these shades - from deep coral to peaches, even neon pink - will dominate this year.
You can try these hilarious colors, and combining them on your face without makeup or clear skin will create a much more interesting and unexpected combination. This helps you eliminate dozens of time when meticulously makeup from eyebrows to eyes. And this is really a trend for girls who are busy in daily makeup.
+ Should You Follow Beauty (Spa, Beauty Salon)
4. Mascara brilliant
If you're not into or don't like the trend of bold lips, there's another way to add a little touch of color to your makeup routine: the brilliant Mascara. Although makeup experts say this trend won't last forever, try it at least once before it disappears.
You can find a lot of mascara with many different colors, but, you should choose carefully. Colors such as pink, red or orange will not bring out the eyes the way you want them to, they will only accentuate the red in your eyes. So, if you want to find a suitable color for daily makeup, experts recommend choosing cool colors that will make your eyes stand out.
5. Sparkling face
If you are a passionate person, this trend will surely be for you. Your face will be dotted with glittering emulsion blocks that attract eye contact from the opposite person. It is no longer just a sparkling detail like lips or eyes like in 2018, but this year, the sparkle will be adorned randomly, maybe the lips, maybe the eyelids and also the legs. you.
+ European Standard 3D Lips Technique
6. Natural eyebrows
In the past year, the keyword "perfect eyebrows" has always been one of the most popular keywords in the beauty trend. The eyebrows are meticulously crafted, standard to millimeters become the standard for a beautiful eyebrow. But this year, this standard is gradually being replaced by nature.
Along with the trend of strong, natural beauty, it takes time to paint perfect eyebrows but get a rigid and fake eyebrows, making the face become older. gradually removed and replaced by a naturally trimmed eyebrow. This will both help you reduce the amount of time it takes to paint a perfect eyebrow and help the face look natural and gentle.
+ Top 5 Types of Skincare Masks With Saffron At Home
7. Eye makeup geometry
If you are looking to change your makeup style in a bold way, then this trend of geometric eye makeup will be the suggestion for you. The eye makeup trend with one-colored eyeshadow blocks and unique, colorful eyeliner lines. These are called geometric eye makeup trends.
With this trend, combine with a natural lash line, which will highlight the funny lines on the eyes you've tried to paint. However, do not try to combine too many different colors because they will make you have a "work" disaster.
+ The secret to making customers comfortable when making eyebrows
8. Bright eyeliner
Along with the trend of geometric eye makeup, bright-eyed eyeliner also crowns this year. If you're familiar with traditional black colors, why not try getting out of your comfort zone with striking colors. Maybe you don't like the trend of geometric eye makeup, then bright colored lines will be a great suggestion for you to stand out.
9. Cat's eye
2019 is expected to be the return of classic cat eyes. Although the shape will be similar to the old style, however, this year, the cat eyes technique will pay more attention to the end of the eye contour, the thickness is not too wide. Cat eyes are preferred for its versatility. Almost suitable for everyone. This makeup makes eyes look bigger, longer and more attention-grabbing.
+ Healthy Salts Everybody Needs To Know
10. No makeup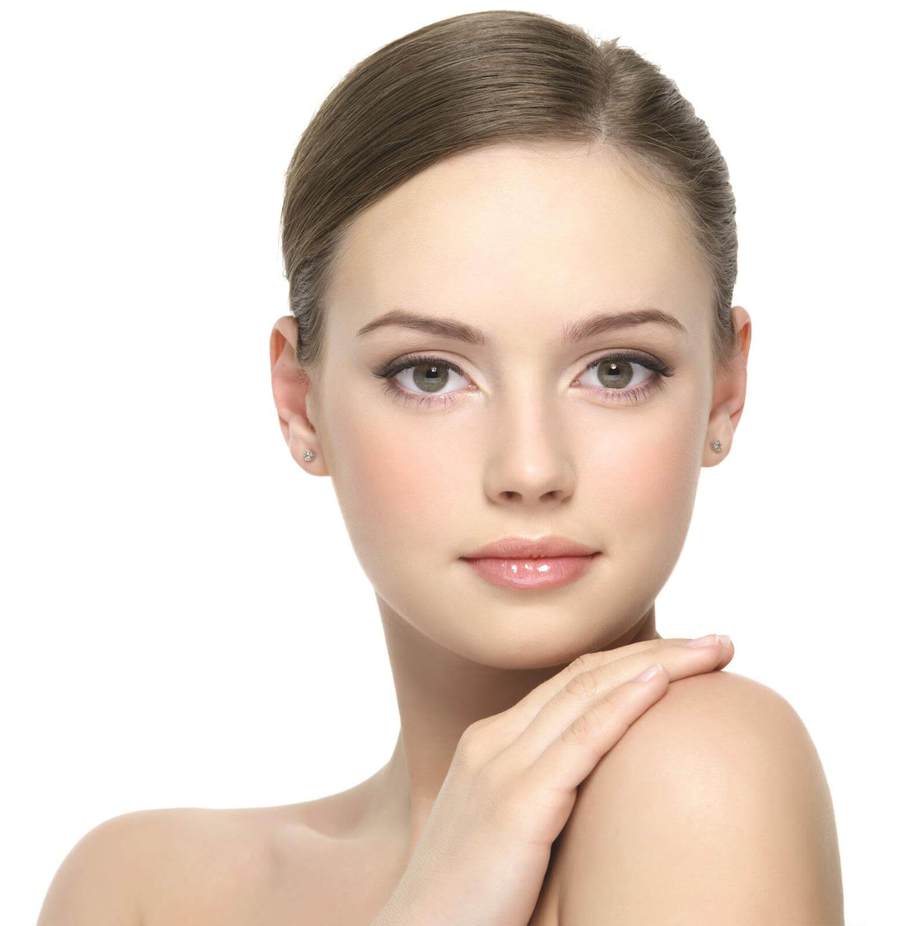 Not everyone wants to spend some time on makeup. And the trend of no makeup is expected to grow strongly and last for years to come. There were no more well-groomed cheekbones and the face was sculpted with sharp lines. Instead, it was a natural face with a feminine, gentle look.
It's undeniable that the effects of makeup make up, but not having to spend time on daily makeup is also a good thing that you should try. Just a soft moist foundation, a set of eyebrows shaped and pink lips are enough to attract the eyes of many people.
Above are the trends that are expected to take the throne by the end of this year that you can refer to. Although there will be bold trends, but maybe you are suitable for those makeup styles. Refresh yourself, impressive appearance in the party will make you look very attractive offline.