| Student results | Trainees Go Up Forming Blue Eyebrows - Tail Placing, Spraying Ombre Sprays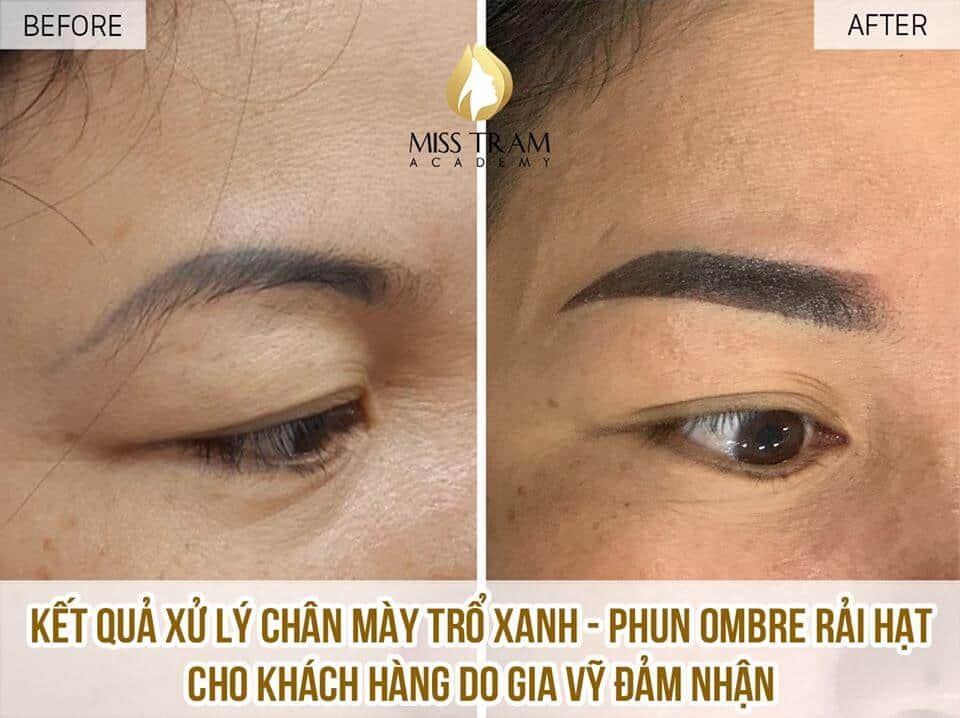 Not only handle old blue eyebrows, you Gia Vy also have to Measure drawing - Edit the old eyebrow TUP - Create a new eyebrow to match the face of the customer again.
The whole process is always taught by the Teacher. "HANDS-ON", Mentoring closely and explaining the problems in a timely manner, so Gia Vy was confident in perfecting her work.
Everyone, refer to and comment for her home!
---
Refer to the information of popular courses (depending on your preference) to get started with beauty:
Please contact Miss Tram immediately for more advice on the study path and see if you are suitable for this career or not!
————————-