With the increasingly complex epidemic, restaurant owners, businesses and service providers are like "sitting on a fire". The closure of "waiting for the disintegration" is a necessary and compulsory work. However, you can not sit still and need to plan to continue the business in the best way when it is reopened.
For beauty spas, the most important thing is to have proper disinfection, sterilization and service procedures to bring the safest and most trust to customers after the season. Therefore, this article Miss Tram Academy Please guide effective disinfection equipping methods for spas.
Effective Disinfection Equipments For Beauty Spas
1. Clean and disinfect the entire spa 
To ensure to prevent the risk of infection from the environment, the entire spa space should be cleaned with a dedicated disinfectant solution before and during the opening of the operation. From machines, beauty tools to massage chairs, massage beds, ... it needs to be properly disinfected.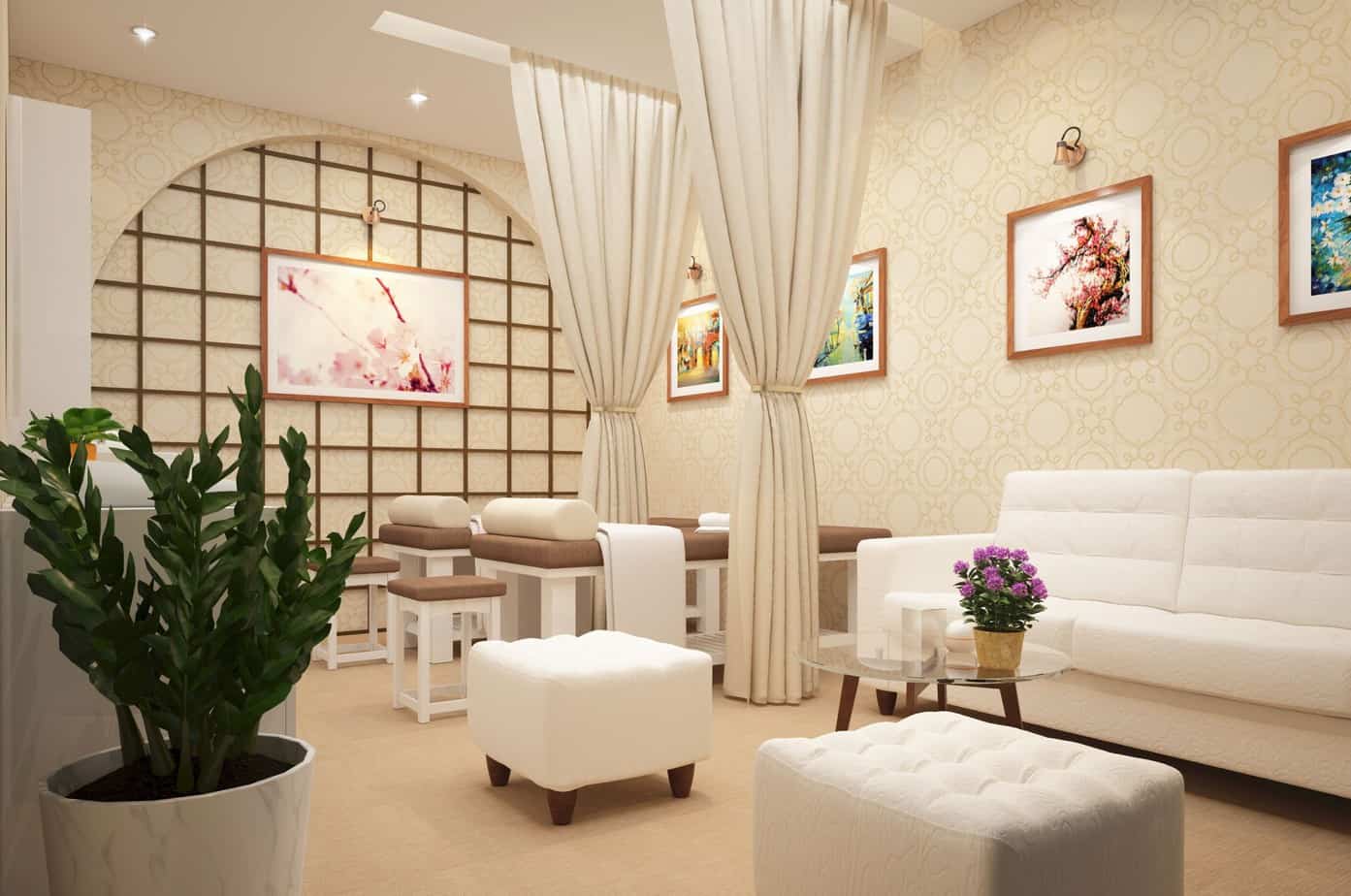 In particular, items that are frequently held and in contact with many people such as door handles, stair rails, reception desks, restrooms and functional rooms, etc. need to be cleaned and disinfected. times of the day. 
In addition, equipment, beauty tools or water glasses must also be cleaned and disinfected immediately after use to ensure the safest for the next customer.
2. Prepare necessary disinfecting tools and utensils
In addition to regular disinfection of space, spas also need to prepare adequate disinfectant water, medical masks and reasonable arrangements for customers to easily see and use. At the same time, encourage customers to wash their hands often to prevent disease effectively.
All staff in the spa should be trained to ensure adequate knowledge about disease prevention to bring the safest and most trusted to customers.
3. Rearranging the interior, ensuring a "safe" distance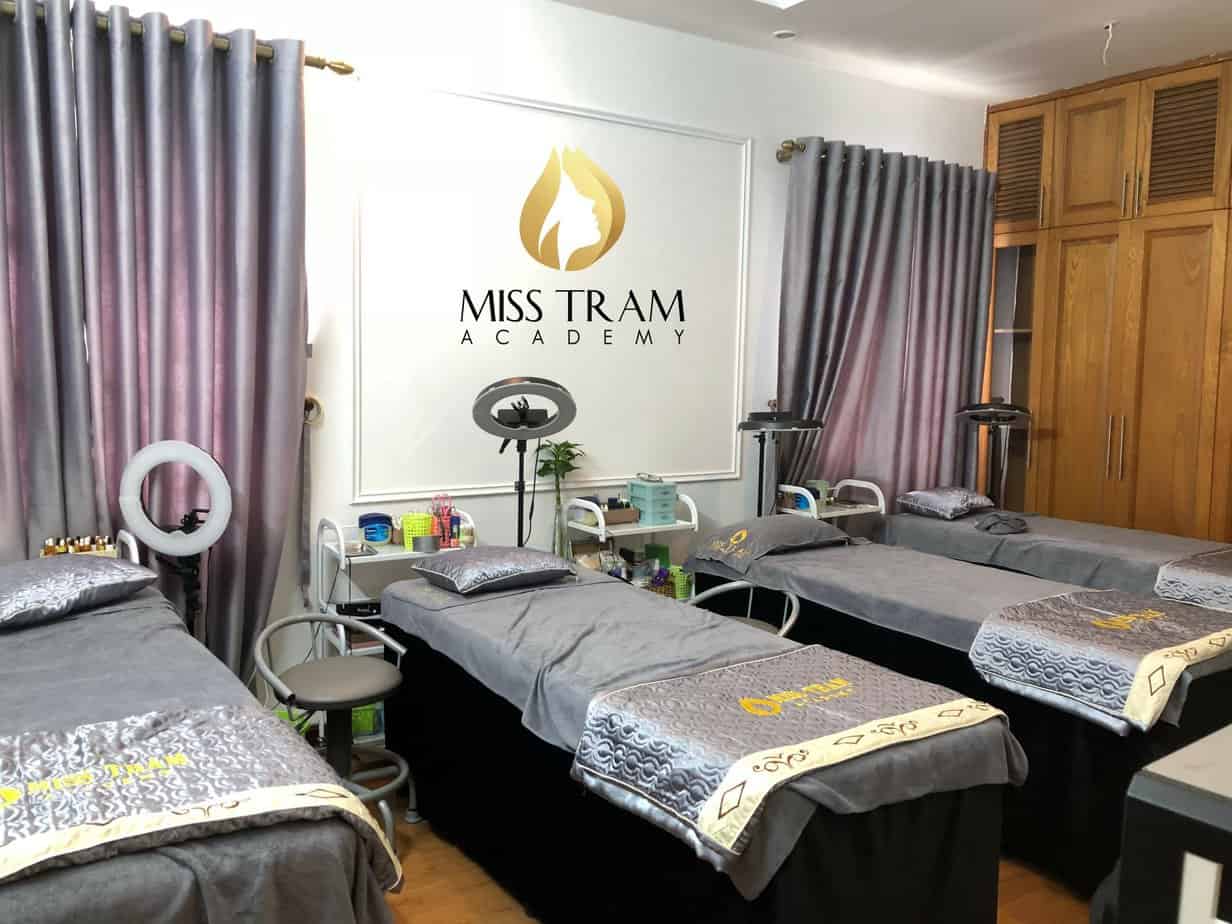 You need to arrange and rearrange tables and chairs in the lounge area, massage beds, massage chairs, ... ensure a distance of at least 1m. This is the minimum distance to ensure the safety of customers with normal health conditions.
This arrangement can be difficult for small-scale and small spas. However, if the disease has not been extinguished, this arrangement will help your beauty facility to meet operational standards as well as provide peace of mind for customers. 
In particular, encourage customers to book in advance to minimize waiting time and limit contact with many people.
4. Strict reception process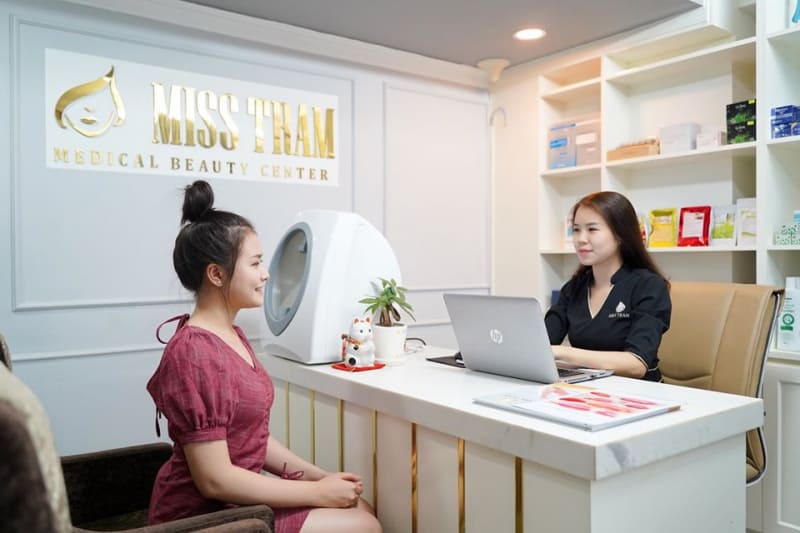 During this time, the reception of customers should be done under strict procedures to ensure the safest for all customers and employees:
Priority is given to customers who book in advance via phone, web, fanpage to save waiting time and limit crowded contact.

Every customer who comes to the spa should have their hands sanitized and their temperature measured (measures should be taken for those with a fever, cough, cold, etc.).

Make sure the personal lockers are disinfected before and after use, ensuring the safest for customers coming later.

Ensuring a safe distance for customers in the waiting room.

Make sure beauty tools and machines are disinfected for each use.

Make sure guests' towels, scarves or drinking glasses are used only once, then disinfectant will be treated.
5. Ultraviolet lamps should be installed for service rooms
Ultraviolet lamps are used to destroy 100% virus, clean and ventilate airflow in the room. With the mechanism of action through the cell membrane, breaking the bacterial / virus DNA, ultraviolet activity will help disinfect and kill bacteria in the most effective way. 
Service rooms are equipped with ultraviolet lights which will be disinfected before and after use in the most efficient way, ensuring the safety for visitors after.
This installation not only saves time, effort in cleaning and disinfecting entire rooms for each guest but also shows the professionalism and trust of customers. Therefore, you can refer to the installation of these light systems for your service room.
Above are the share of Miss Tram Academy about effective disinfection equipment measures for beauty spas. The reopening after the epidemic season can be an opportunity for you to continue developing your services more aggressively. So, always be prepared to be trusted by customers and received quickly.
Hope the above sharing will be useful to you. Good luck!