FAQs | Must Use "Bad" Tattoo Inks, Need It Again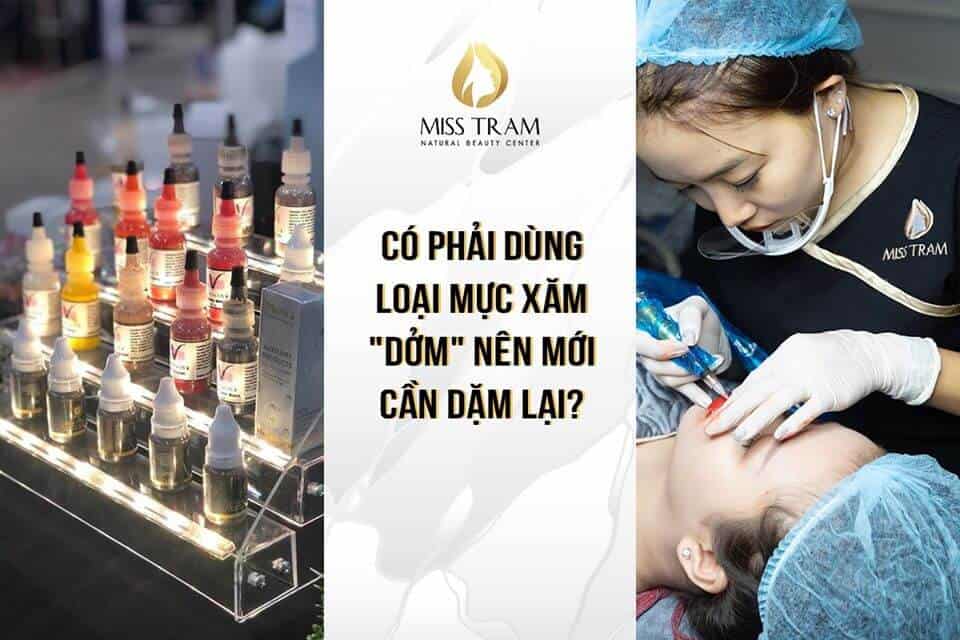 All customers who follow the process of spraying - embroidery or sculpting at Miss Tram will be reminded by the expert who will schedule the inspection and return.
This makes some people think "Is the center using the" fake, poor quality "tattoo ink so it needs to be refilled like that?
The answer will be answered right away in today's post of Miss Tram!
First of all, Miss Tram must assert the thought that "Use squid, so you need to refill" is COMPLETELY WELL, because:
- Miss Tram Natural Beauty Center is committed to using only completely natural tattoo inks, does not contain any chemicals that are toxic to the skin.
- Tattoo inks are imported from Germany and the USA. These are the 2 countries that produce tattoo ink that are rated as the world's top quality.
- ORGANIC ink components DO NOT CONTAIN CHEMICALS CREATIVE COLOR AND METAL, so it will not cause strong clinging, deep or red, so after spraying a sculpture sculpture, pure ink, most of the imperfections immediately. OK, and you need to go back a second time to get the best color possible.
- In particular, Miss Tram always has free 2nd mile mode and reasonable warranty for each service Spray - embroidery - sculpture that you have done. So, you can be assured that there will be NO additional expenses incurred during this time.
Finally, Miss Tram hopes the above share will help you "troubleshoot" and feel secure with Miss Tram's services!
Do not hesitate, call HOTLINE 1900 7018 For advice on any questions you may have about the service:
- Spray fine toner with 100% herbal extract to sharpen the eyebrows
- Ombre eyebrow spray creates a natural, soft eyebrow
- Spraying Magic Shading eyebrows creates more depth and sharper
- 3D natural fiber eyebrow sculpture - 9D highlight each eyebrow line
- Sculpting natural eyebrows combined with Spray Ombre / Shading to create both natural and sharp eyebrows.
- Sculpture male technical eyebrow 9D
- Delete, correct, handle the phenomenon of eyebrows with blue red before
– …