[Student Result] Photo of Student Results Performing the Queen Eyebrow Sculpture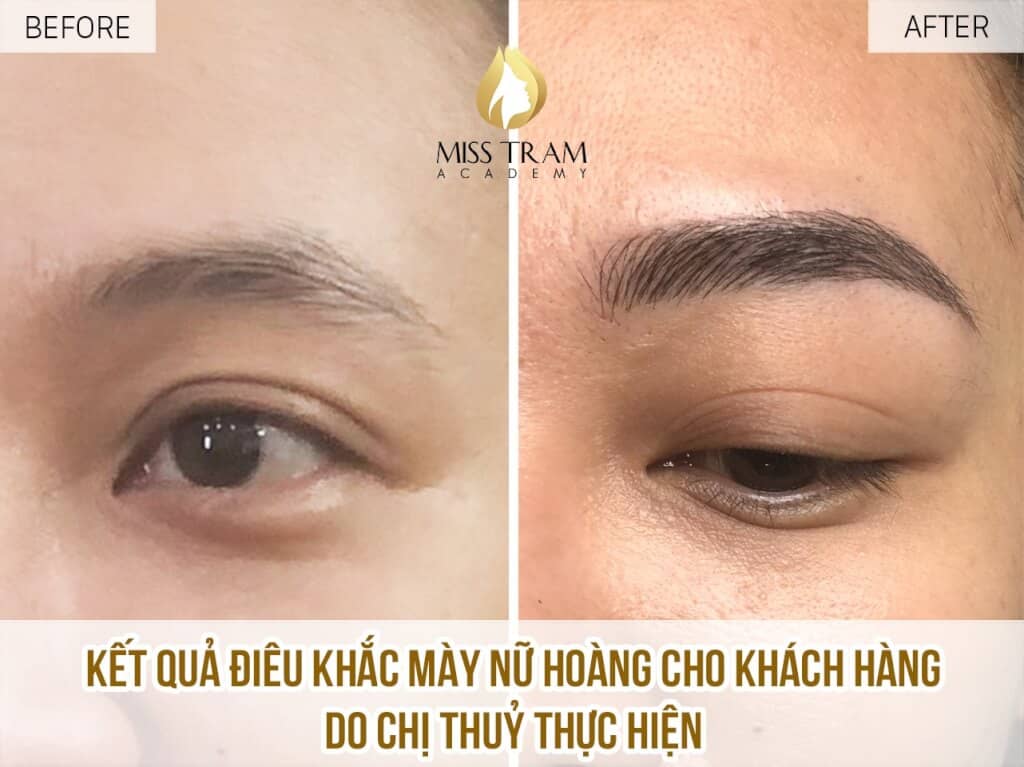 After completing this "beauty shift" for customers, Ms. Thuy herself is a bit surprised because of the results she created!
The eyebrows lacking head and tail, the unclear shape has been replaced by new eyebrows NICE - Meticulous sculptures, NATURAL.
Customers like it, the teacher was satisfied and Ms. Thuy could not hide her joy when looking back at her work.
The whole family congratulations to Thuy!
————————————————–
Refer to the information of popular courses (depending on your preference) to get started with beauty:
Please contact Miss Tram immediately for more advice on the study path and see if you are suitable for this career or not!
————————-