| Student results ||

Result of Combing Eyebrow Powder Combing Ombre Using Queen Ink
This is a "work" by Ms. Linh - One of the students of the Spray - Embroidery - Aesthetic sculpture course at Miss Tram Academy.
It can be seen, each eyebrow line has been manipulated by her in a SMALL and CHUU manner in an excellent way, right!
#TeamMissTram Congratulations, Linh Linh!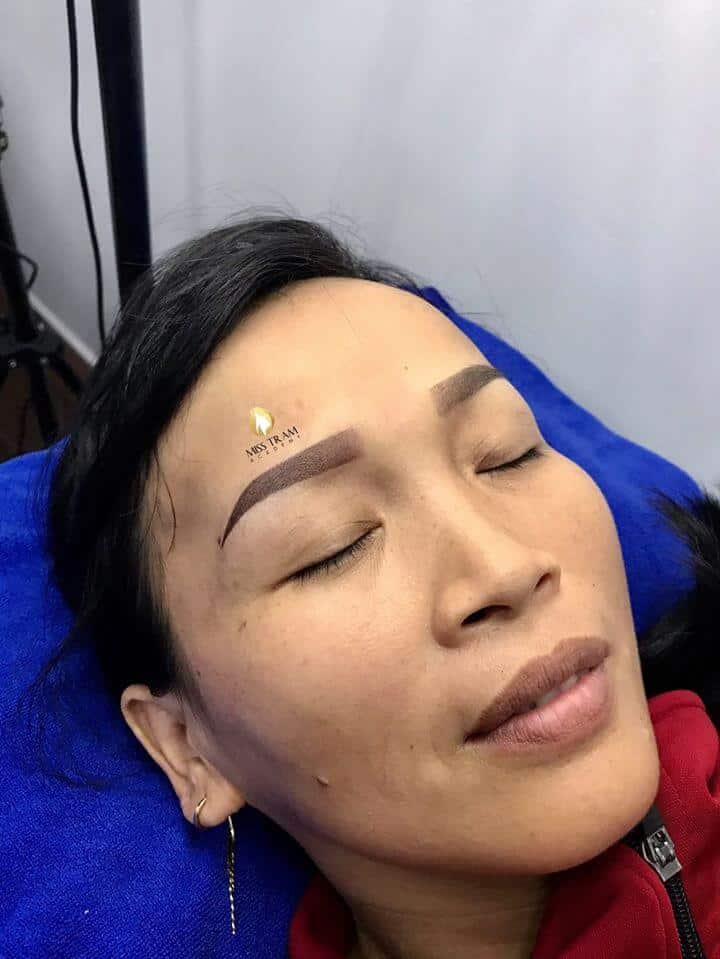 More information about:
- The program of recruiting trainees for Aesthetic Embroidery Beauty Salon at: https://bit.ly/2JA5bSa
- Details of the courses at Miss Tram Academy at: https://bit.ly/2L99UzV
Please contact Miss Tram immediately for more advice on the study path and see if you are suitable for this career or not!
————————-