[Student results] Model Image Of Beautiful Practitioner Of Eyebrows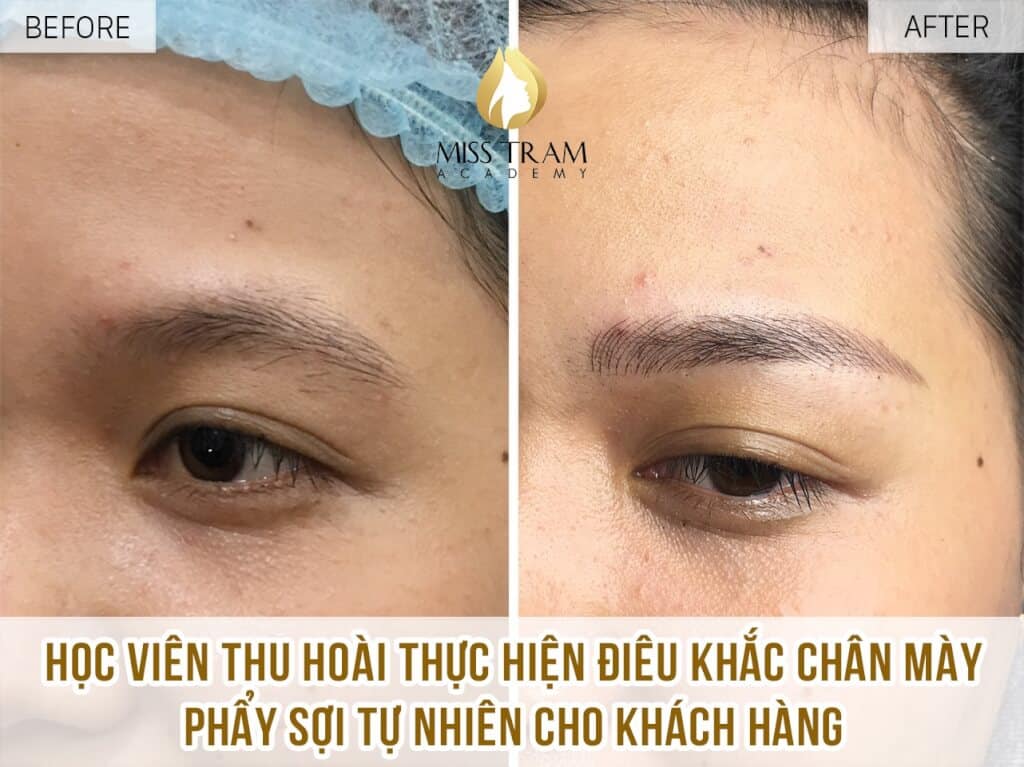 At Miss Tram Academy, Learning together with Hanh from the past to the present has always been considered extremely important to ensure students learn as far as they can do right there. Once you have mastered the theory, technique and immediately applied it to work, there is no reason why you must be disappointed with the results.
And this is the result of Ms. Hoai (student) sculpture on the model after a period of study at Miss Tram. It's beautiful, isn't it all home?
Miss Tram invites everyone to come and see and comment on this work!
---
Refer to the information of popular courses (depending on your preference) to get started with beauty:
Please contact Miss Tram immediately for more advice on the study path and see if you are suitable for this career or not!
————————-
See more Student Result Photo At Miss Tram Academy:
Practitioners Confident In Sculptor Scraping Eyebrows
Students Are Confident On Ombre Mixing Powder Spraying Model
Practitioner On The First Model Sculpting You 9D Scraping Natural Fiber
[/ box]