| Discussion |

✨

GUIDE TO HANDLING BASIC BASIC ENVIRONMENT TO ADVANCED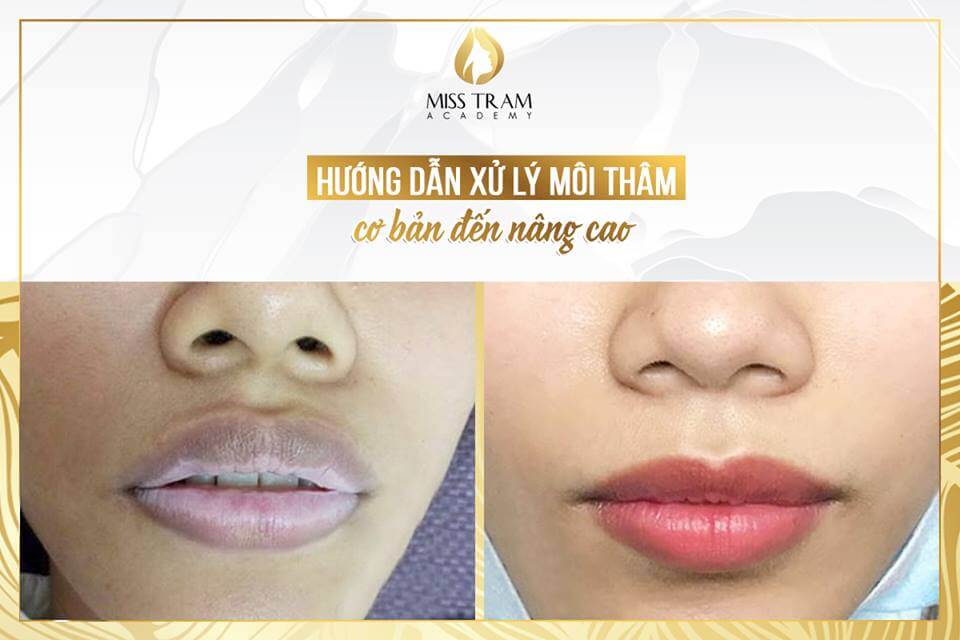 This is an important topic of study at Miss Tram Academy's students. Miss Tram reminds you today of the lesson for you to remember and practice.
The way to deal with the environment begins:
Use pink (bb) specialized for intensive treatment, if the lips are less intensive, spray around 2 layer, if you have dark lips, only spray treatment in the border. Then spray the lips evenly as usual.
If the lips are heavy, spray 3-4 class, then spray until color up with Orange Red.
Guest appointments after 2 months return to color.
Things to note:
Fitting the nozzle in the lips must be longer than the lips
Spray the short needle at the first turn
Spray the lips in a spiral, creating smooth and berry lips
Deeper background spray
Spray the lower lip color more than the lips on 2-3 turns
Thick lips: should spray the edges in the lips, making the lips thinner and smaller
Thin lips: should be sprayed out of the lips, making the lips thicker
Do not spray the skin over the skin to prevent it from getting smudged
More information: The faster the lips peel and the scales are thin, the more fresh and shiny the lips are, because the lips are less damaged, so the color is fresh and not dry.
So Miss Tram does remember the lesson how to make the lips flap and burn the scales thin? Speaking of which ???
I wish the whole school well
More information about:
- Program to recruit trainees for spraying Beauty Sculpture Embroidery at: https://bit.ly/2JA5bSa
- Details of Miss Tram Academy courses at: https://bit.ly/2L99UzV
➡️ Please contact Miss Tram for a better advice on the learning path as well as whether you are suitable for this job or not!
Xem MissTram News Other:
Q&A: Being Able To Learn The Beauty Of A Cosmetic Tattoo Spray
The method of handling the color of the lips is too bold - uneven - Lemur - Bruising
Lip Correction Technique - Lip Liner
✨ MISS TRAM ACADEMY
(I.e. 126 / 6 Phan Xích Long, P. 3, Bình Thạnh District, TP. HCM
📱 Mobile: 0909 783 289 - 093 718 6060
☎ Hotline: 1900 7018
⏱ Working time: 9h00 - 18H00
✨ Website Miss Tram Academy: https://misstram.edu.vn/
✨ Website Miss Tram Natural Beauty Center: http://thammymisstram.vn/