| Discuss | Basic In-Depth Treatment Instructions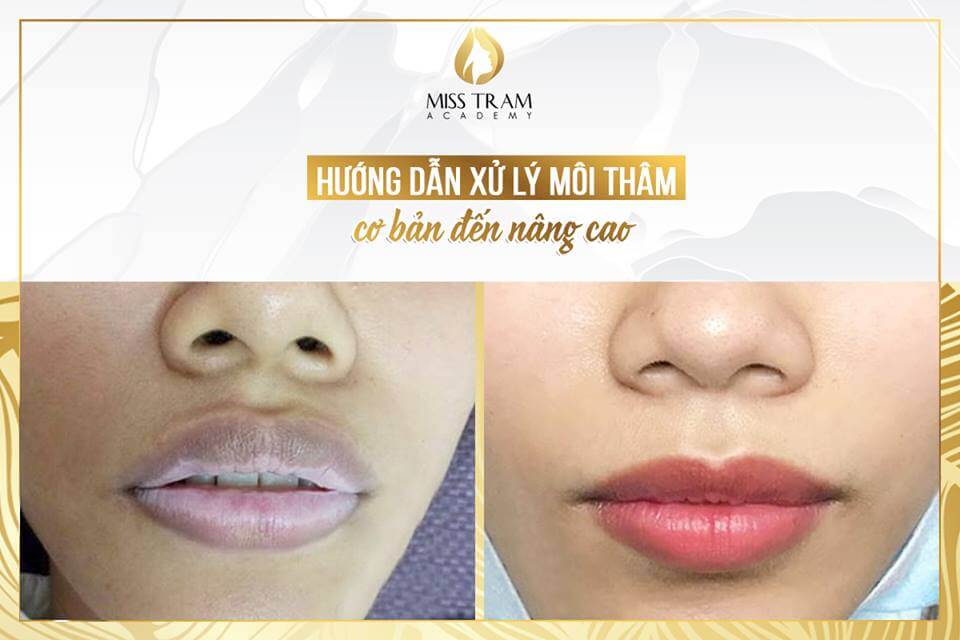 This is an important learning topic for Lips students at Miss Tram Academy. Today Miss Tram reminds you all of the lesson and practice it.
1. The treatment of dark lips begins
Use pink color (bb) to treat dark circles, if the lips are small, spray about 2 layers, if the lips have bruises, only spray at the edges. Then spray the lips evenly as usual.

If the lips are heavy, spray 3 - 4 layers, then spray until colored with Orange Red.

Appointment after 2 months to return to color.
2. Things to note
Install the base nozzle in your lips to be longer than the lip border

Spray a short needle at the first turn

Spray lips in a spiral way, creating a smooth and juicy lips

Lips spray more base

Spray the lower lip color more than the upper lip 2-3 turns

Thick lips: should spray the contour in the lips, making the lips thinner and smaller

Thin lips: spray the outer lip, making lips thicker

Do not spray on the skin to avoid smudging
More information: The faster the lip flakes and the smaller the scales become, the more fresh and glossy the color of the lips, because the less damage is caused by the lips, the color is fresh and not dry.
Do Miss Tram students remember the lesson how to make lips flap quickly and burn scabs? Speaking of which ???
3.

Wishing the whole school well
More information about:
- The program of recruiting trainees for Aesthetic Embroidery Beauty Salon at: https://bit.ly/2JA5bSa
- Details of the courses at Miss Tram Academy at: https://bit.ly/2L99UzV
Please contact Miss Tram immediately for more advice on the study path and see if you are suitable for this career or not!