Aesthetic profession How attractive? Is aesthetic career a trend of choosing Hot career of young people today? Year 30 is the booming year of beauty and beauty industry. Because this profession not only attracts women who need beauty, but also makes young people care and choose when orienting their careers, career with income of 2019 - 10 million / month is real!
Attraction from aesthetic profession
In modern life, the need "eat well and warm"Has been replaced by"Delicious food wearing nice". That shows that people are increasingly in need of beauty. Seeing potential future job opportunities, many young people are determined to choose a cosmetology, instead of pursuing a university degree.
Another reason to aesthetic profession, beauty is chosen by many young people because of short study time, no degree requirements, or limited time ... but learners can still easily get a professional degree, easy to get a job.
On average, each participant only takes about 30-50 months to learn skills and knowledge. After that, with the certificate issued, the cosmetology practitioner can confidently go to the beauty centers, spa shops to apply for a job, or can also open a beauty facility.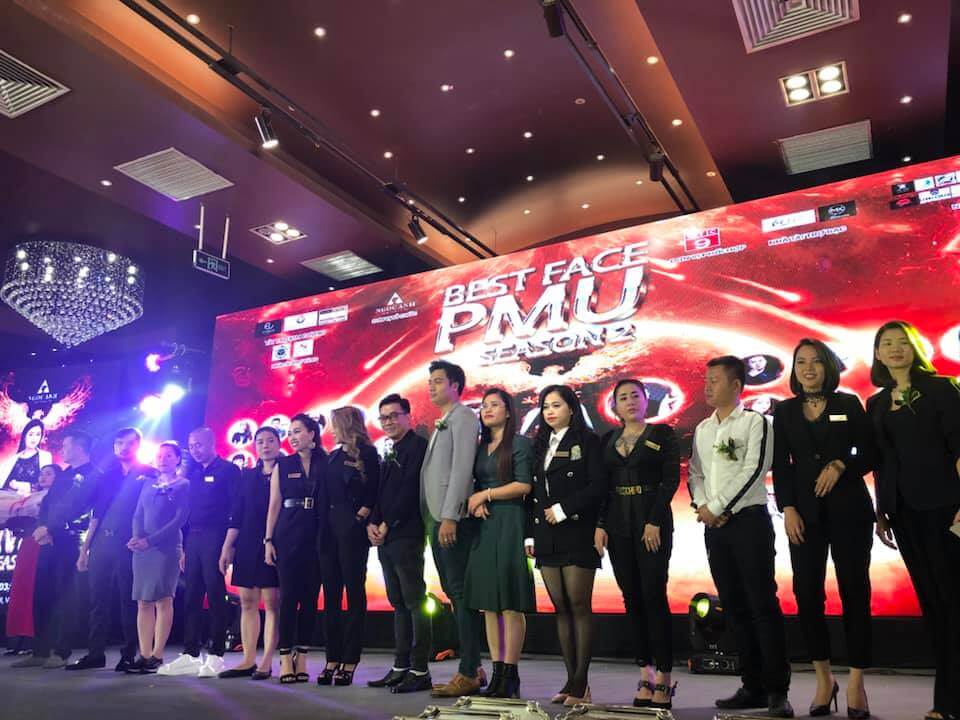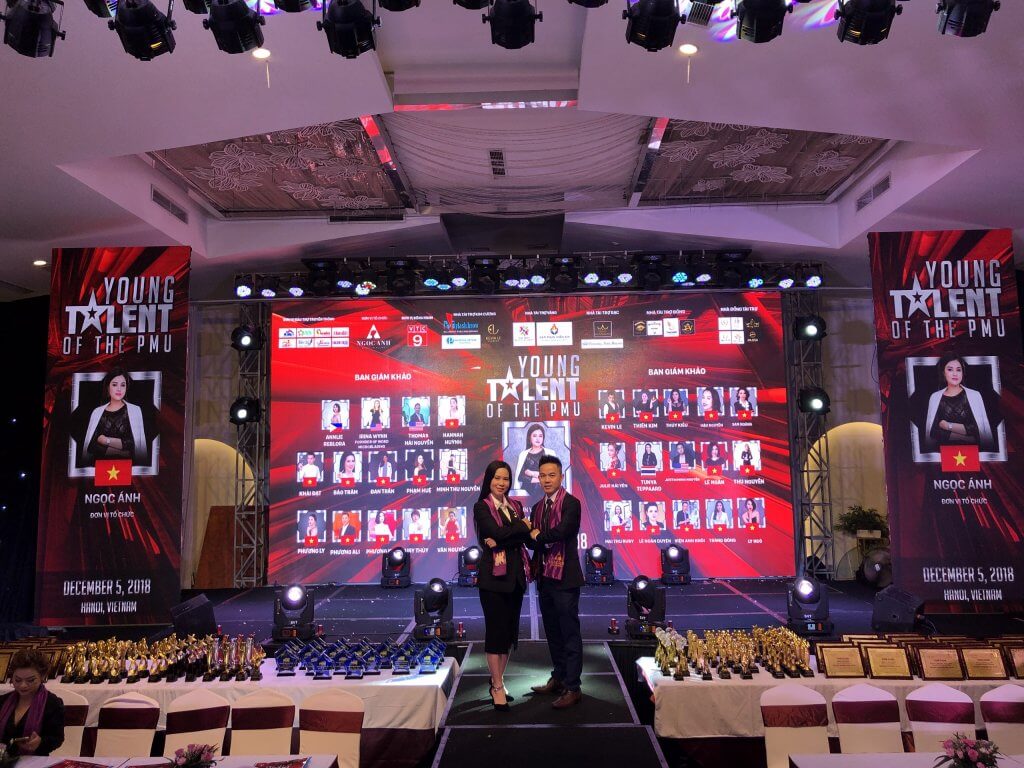 Many competitions Searching for gold hand in International cosmetic tattoo industry is organized in Vietnam
Beauty practitioner Tu My Linh (Cai Be, Tien Giang) said: "I bravely choose aesthetic field because of my personal passion and because of the growing demand for beauty. Besides, studying cosmetology also saves time, money and soon helps the family".
With a short time of study, it is easy to get a job with high income and humanity in aesthetic profession. Many young people now choose the aesthetic path to a better future. Cosmetologists not only have a stable and prosperous life but also beautify themselves and beautify life.
Select a prestigious, professional vocational training place
In the tendency of beauty and beauty careers to be crowned, it is very important for young people to find a place for professional and formal training. Because the vocational training schools not only help students with the knowledge and skills from basic to advanced but also bring good job opportunities, after obtaining the certificate.
Currently there are many schools, centers, and institutions specializing in aesthetic training. However, before enrolling in any of the courses, you must also thoroughly understand the information about the facility, address, training quality, costs as well as specific study routes.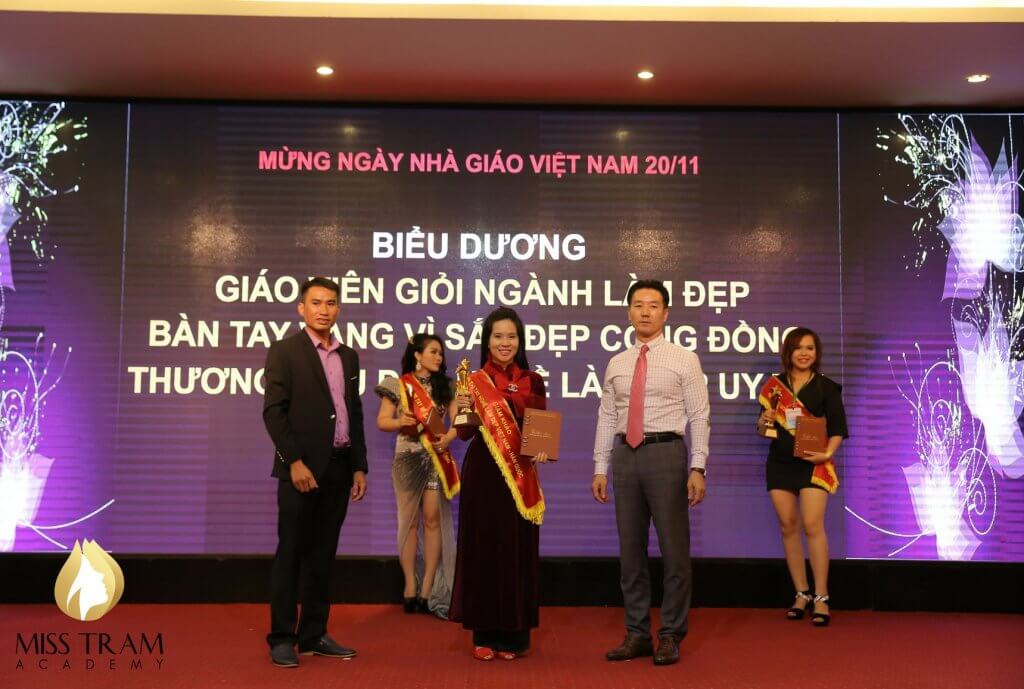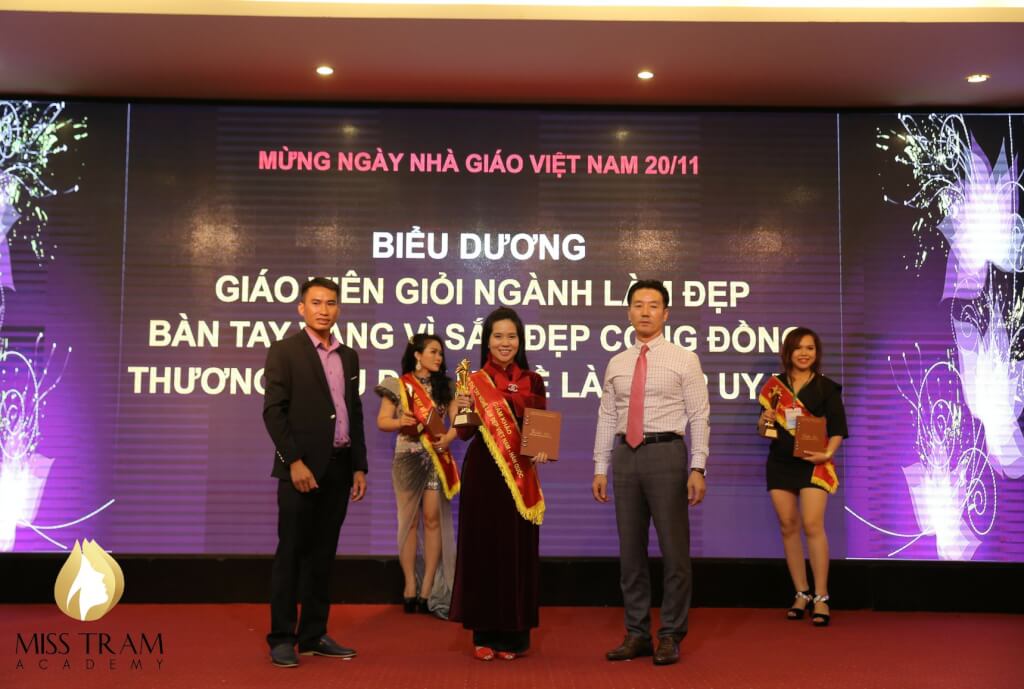 Master Dong Bao Tram (Lecturer at MISS TRAM Academy)
Theo Master Dong Bao Tram (Lecturer at MISS TRAM Academy) Share: "To choose a good apprenticeship place, young people should pay attention to modern facilities, high quality machinery and equipment. Along with that is a team of experienced and skilled lecturers, well-trained curriculum, always updated - application of new technology, ... These basic criteria will help learners quickly access knowledge , have high skills and know how to handle difficult cases, aesthetic crisis situations ".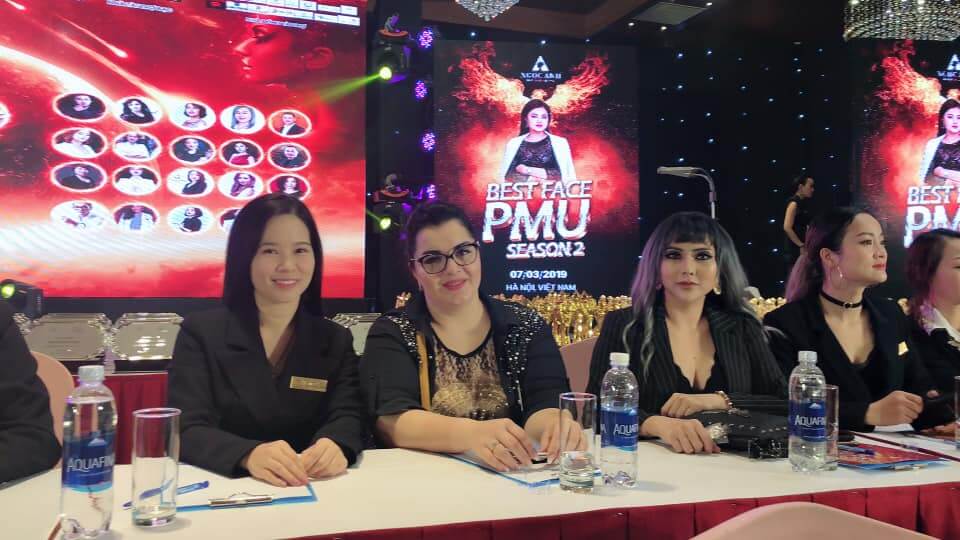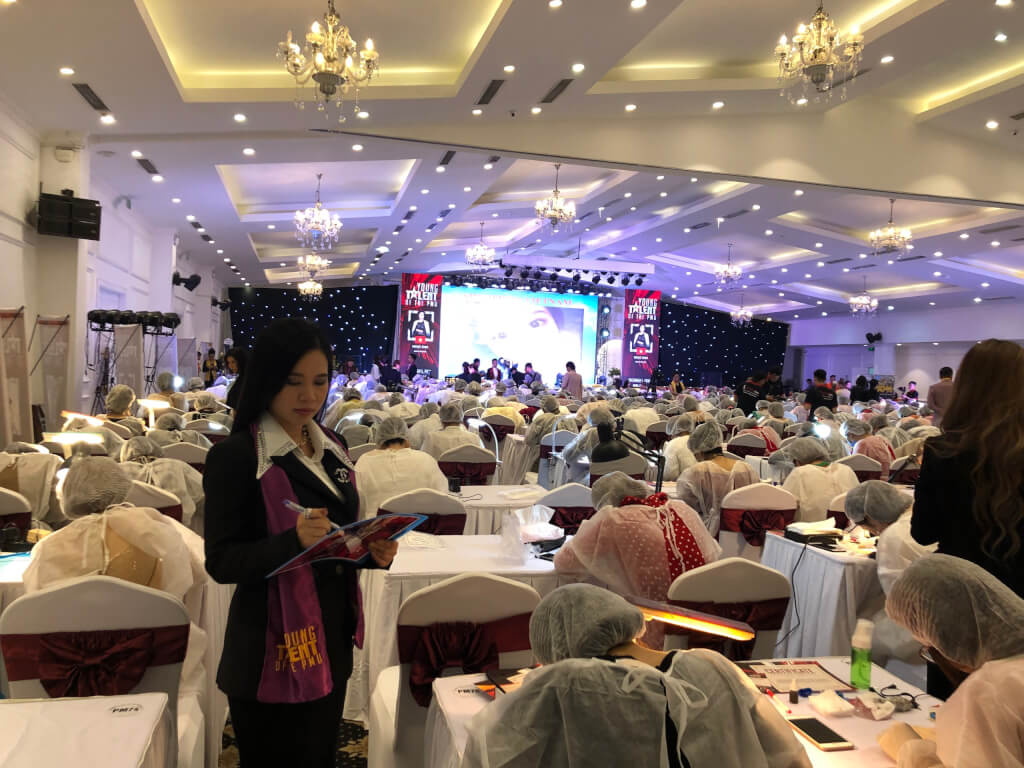 Master Dong Bao Tram (Lecturer at MISS TRAM Academy) and jury of the Best Face PMU contest
At MISS TRAM Academy, professional faculty always teach with the motto "Know what to teach, Practice supervision, Training ethics and professional behavior"So students can quickly grasp knowledge deeply.
At the same time, students at MISS TRAM It is also entitled to participate in the exclusive online course on skills and beauty for MISS TRAM students only; They are supported with learning tools, given study encouragement scholarships, accommodation support for distant students ... so students progress quickly and have more motivation throughout the learning process.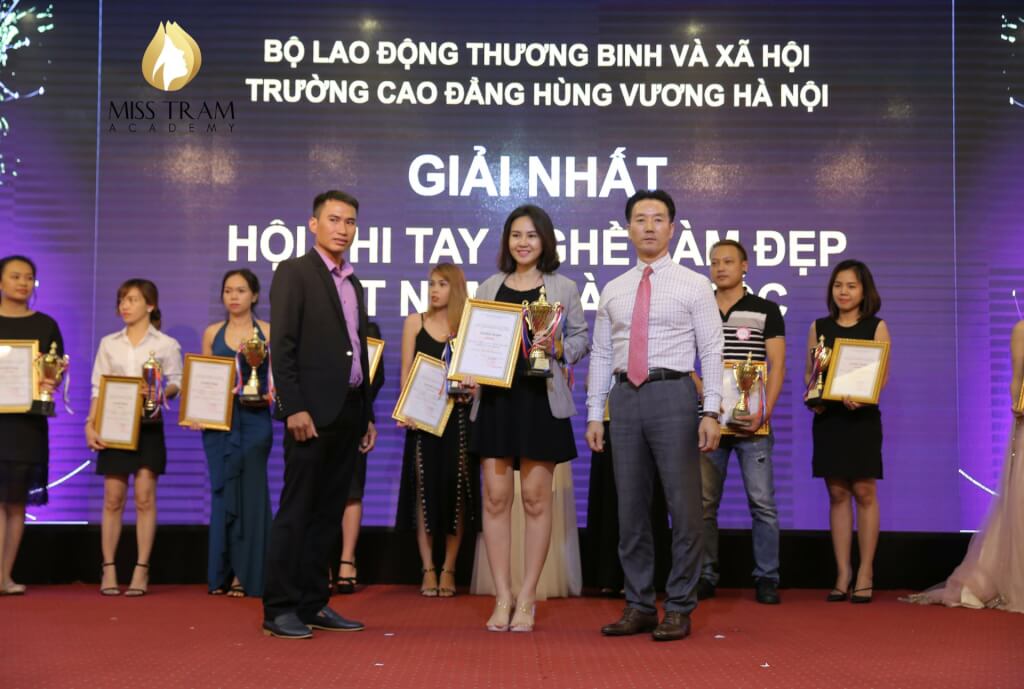 Special, MISS TRAM Academy is the first and only unit in Vietnam until now invest in App technology application on smartphone Free support for students in the process of doing business, so students at MISS TRAM Academy always receive useful gifts during and after the course.
After finishing the MISS TRAM Academy training program, students are committed to output, 100% are skilled, confident in applying for or opening their own spa.
Featured courses at MISS TRAM ACADEMY:
Contact information for MISS TRAM Academy:
County Address 1: Số 30 Đặng Thị Nhu, P.Nguyễn Thái Bình, Q.1, Hồ Chí Minh City.
Address Phu Nhuan District: 126 / 6 Phan Xích Long, Phường 3, Bình Thạnh District.
Consulting center: 1900 7018
Website: https://misstram.edu.vn/
Sources: https://www.doisongphapluat.com/xa-hoi/kinh-nghiem-vao-nghe-spa-lua-chon-noi-dao-tao-nghe-uy-tin-chuyen-nghiep-la-rat-quan-trong-a280234.html
See more articles Aesthetic community news Miss Tram VietNam other:
Opportunity "Change Life" Thanks to Apprenticeship Beauty - Beauty
Master, Protect Your Eyes, and Journey In The Year Sowing The Beauty
International Beauty Workers Association (International beauty competition) Third time - 2018