Review knowledge for Miss Tram students | ✨ TECHNICAL GUIDELINES FOR USING A SAFETY NAIL TIGHT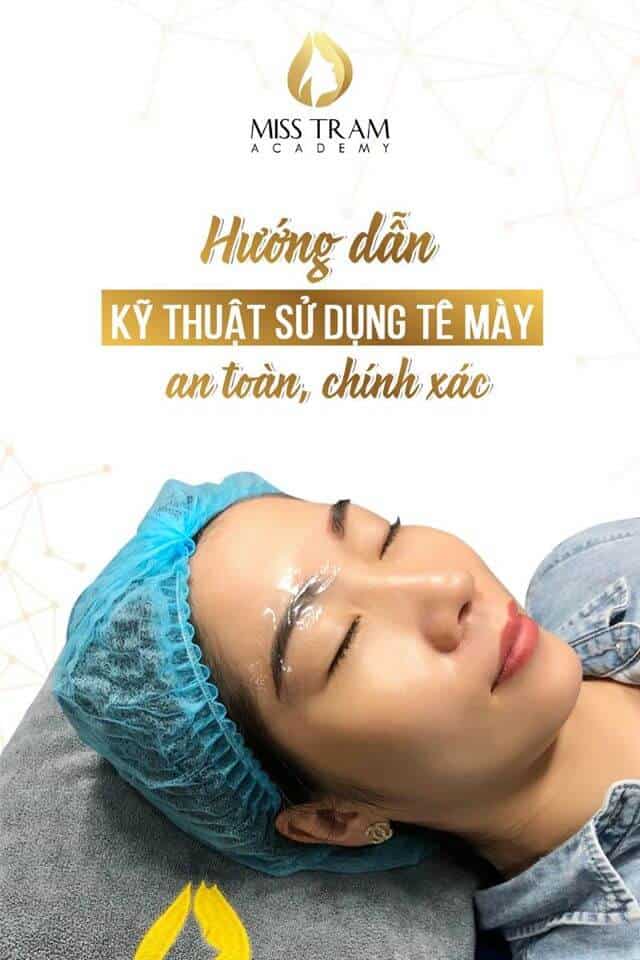 To reduce pain during cosmetic tattoo spraying, the use of anesthetic cream has been certified by the top tattoo experts as the most effective and almost absolutely harmless solution to the health of users. Use nor affect the quality of the tattoo area.
However, people who perform anesthesia need to follow the right techniques to achieve the highest efficiency.
Today, students review the knowledge they have learned to remember longer!
1.

Safe and accurate steps to numb the eyebrows
Using numb cream incubated an entire eyebrow and then wait about 15 - 25 minutes depending on the skin thin or thick client, then incubate the other side.
How to use the type of numb to painless guests:
Cream numbness: a type of numbness used before incubation. Depending on the time of each type on the packaging that we brewed. Numbness can be kept for a long time.

Permissible numbness of health from 5%, incubation time will be longer, about 40 minutes.
2. Note
Pangolin on the market ranges from 25% - 50%, the incubation time will be shorter, about 15-25 minutes depending on type. However, some guests will be allergic to this numbness: heart palpitations, shortness of breath
▪️ Incubation method:
Disinfect eyebrows, help numbness more effectively

Apply 1mm thick numbness cream

Incubate plastic
▪️ Numbness: Numb for open wounds. Use during the process, apply on the eyebrows and leave for about 2 minutes, until the client is gone, then the anesthetic will work
Advice should go to buy a good safe numbness, because when using the regular type, you will see that the skin is a bit glossy and hard, so squid cannot go down to the skin.
————————————————–
✨ More information about:
- The program of recruiting trainees for Aesthetic Embroidery Beauty Salon at: https://bit.ly/2JA5bSa
- Details of the courses at Miss Tram Academy at: https://bit.ly/2L99UzV
➡️ Please contact Miss Tram immediately for more advice on the study path and see if you are suitable for this career or not!
————————-
✨ MISS TRAM ACADEMY
🏣 126/6 Phan Xich Long, Ward 3, Bình Thạnh District, TP. HCM
📱 Mobile: 0909 783 289 - 093 718 6060
☎ Hotline: 1900 7018
⏱ Working time: 9:00 am - 6:00 pm
✨ Website Miss Tram Academy: https://misstram.edu.vn/
✨ Website Miss Tram Natural Beauty Center: http://thammymisstram.vn/