[Share] Things to Know When Ebony Lips Dropped Water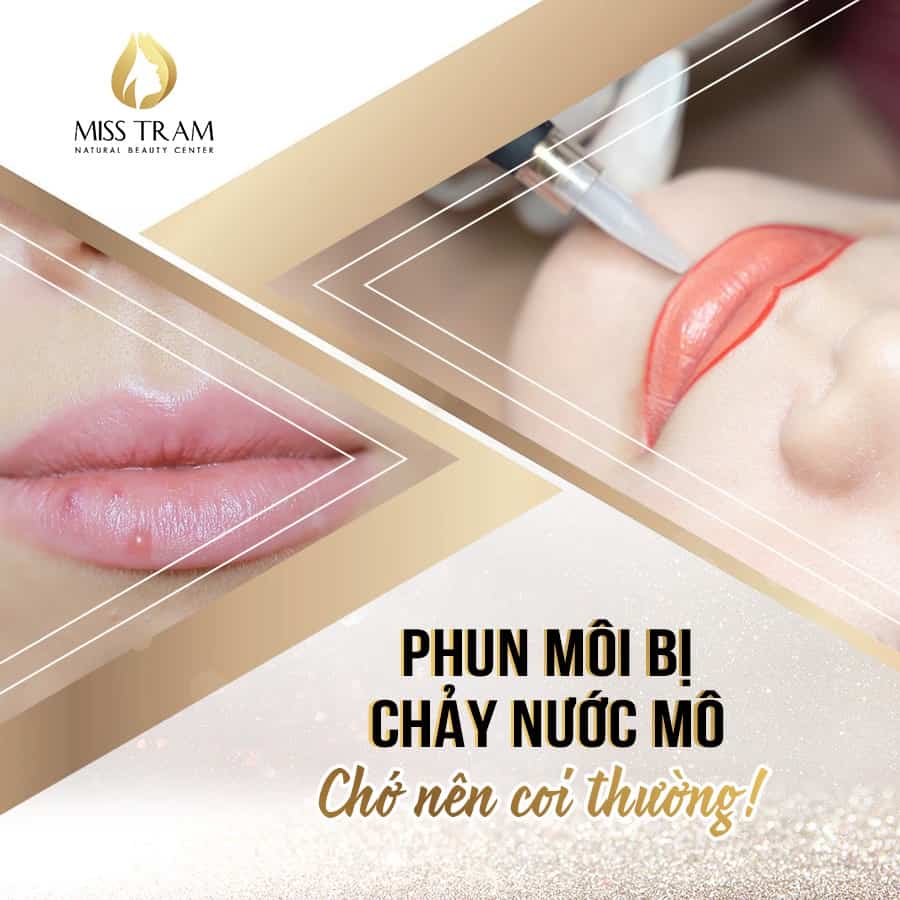 Lip spray has long been one of the most esthetic - beauty treatments that help "𝒃𝒊𝒆̂́𝒏 𝒉𝒐𝒂́" to create a fresher and more complete lips.
Although not often, you may encounter "𝒌𝒉𝒂́𝒄𝒉 𝒉𝒂̀𝒏𝒈 𝒃𝒊̣ 𝒄𝒉𝒂̉𝒚 𝒏𝒖̛𝒐̛́𝒄 𝒎𝒐̂" after tattooing. This is also one of the questions that Miss Tram students discuss during the class to learn more about the causes.
Miss Tram Academy summarizes the main ideas as follows:
When encountering customers with watery tissue after tattooing, the KTV should pay special attention because this is a dangerous sign, warning that the lips may have been infected. If left unattended, the lesions may spread, causing pain or scars that are difficult to overcome.
This condition occurs due to the following common causes:
- Damage to the lips when the needle goes deep
- Spraying equipment must not be thoroughly sterilized
- Do not properly care after spraying
- The body of the person being sprayed on the lips is too sensitive
And to limit the unfortunate things as well as achieve the best results, you need to perform the following tasks well:
- Strictly follow the strict process, spraying tools are sterilized thoroughly, ensuring maximum safety for customers.
- Use ink that is extracted from nature, does not contain chemicals or metals harmful to the lips to ensure safety for everyone, including those at risk of allergies.
Moreover, high-end inkjet ink will also help lips more standard colors, more fresh and radiant.
- Constantly updating technology, the most modern beauty trends combined with training to improve skills so that when performing for customers always achieve the most perfect results.
Hopefully, with the information summarized and shared here by Miss Tram Academy will help you students, KTV will have more experience to be more confident in the work process!
Refer to the information of popular courses (depending on your preference) to get started with beauty:
Please contact Miss Tram immediately for more advice on the study path and see if you are suitable for this career or not!