FAQs | Crystal Sprayer At Miss Tram Is Different From Other Embroidery Spray Establishments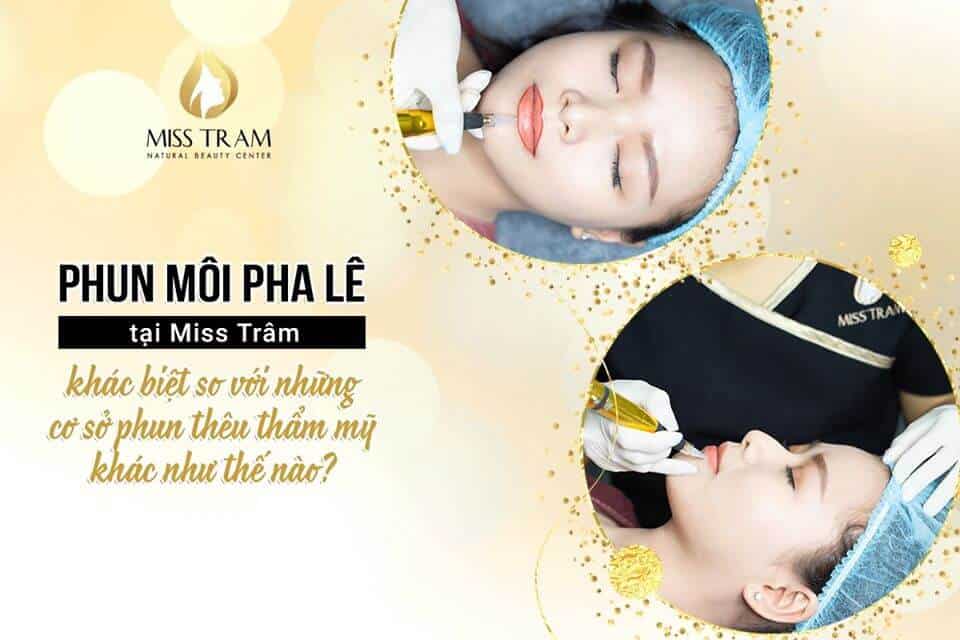 Between "a forest" of facilities of Spray - Embroidery - Aesthetic sculpture is growing more and more, what makes a difference when choosing Crystal lip spray at Miss Tram compared to other establishments?
The main core lies FOCUS - PROFESSIONAL OK #TeamMissTram built and maintained over the past 17 years. Customers will experience the standard Crystal Spraying procedure as follows:
1. Customers are allowed to meet and discuss with experts for advice on lip condition, color selection accordingly. Then proceed to reshape the lips to harmonize with the facial contours.
2. After agreeing on the lip color and style, the technicians will inject painkiller, antiseptic directly into the lips and apply vaseline to the skin around the lips. Next is the incubation process with the most accurate time, because if left too long, the lips will turn to dark.
3. Co-check their own hygiene and utensils before performing the service.
4. The technician will conduct lip spray according to the predefined shape. This process is performed with extreme concentration, precise needle steps so that the ink color penetrates evenly, the needle force does not hurt the lips of skilled technicians.
5. Clean around the lips just sprayed with vaseline to antibacterial.
6. After spraying lips, a few days of ink coating will peel off, lips harmoniously color with the most smooth and natural gloss. During this time, Miss Tram's customer service team will contact you regularly to make sure your lips are working according to the procedure.
And the final factor is indispensable: "QUALITY INK"
- Miss Tram Natural Beauty Center uses tattoo ink imported and produced 100% in Germany and USA. These are the two countries that are ranked the top in the world for ink quality.
- SPECIAL, Organic US tattoo ink called Queen Queen ink is currently very popular by 100% nature. Completely harmless, smooth pure color, high durability, no oxidation red blue after flying.
Any questions for Miss Tram? Be quick to send in the "Questions and Answers Directory" so Miss Tram will reply to you soon!
Do not hesitate, call the number HOTLINE 1900 7018 For advice on any questions you may have about the service.
- Spray lips Crystal helps lips up in nature, keeping the color quite stable
- Collagen Crystal Spray and Lip Stem Cell Spray help you own smooth, soft lips
- Spray the lips of the queen Natural lip color - Painless - Color fast - Safe
- Sculpting micro lips to color up quickly and to the right color
- Treatment of dark lips and natural lips spray for both men and women
- ....