[Questions and Answers]

Advantages When

Using Quality Tattoo Sprayer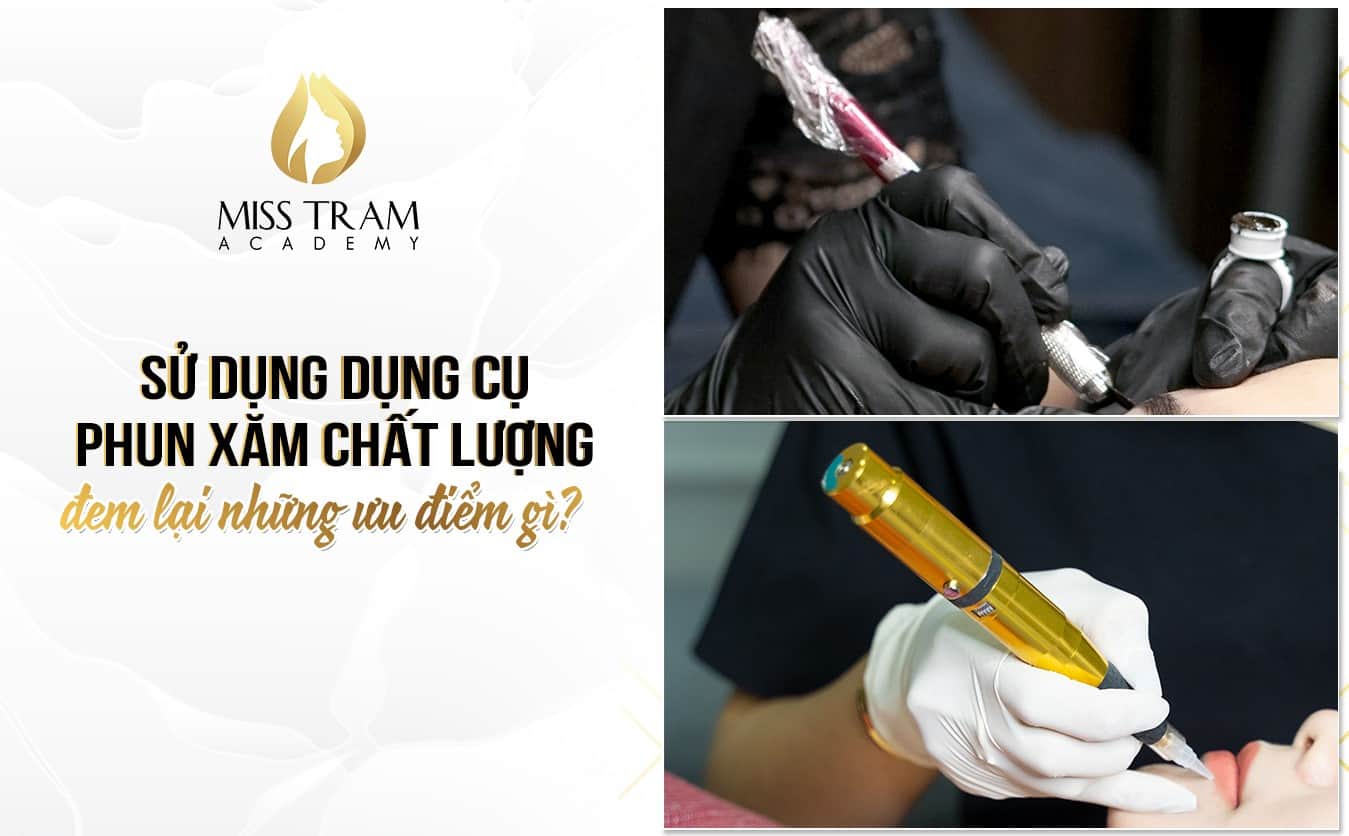 For a tattoo artist, owning a quality tattoo spraying tool, suitable to the requirements of the job and yourself VERY IMPORTANT.
Good tools will help you get the most out of your work, and also provide better customer service.
Let's take a look at Miss Tram Academy to see some highlights when owning a tattoo spray tool QUALITY Please!
Standard color up
The use of tiny needles, automatically adjusting the parameters, no vibration makes the needle on the skin absolutely accurate, limiting errors.
The type of low-quality tattoo sprayer often has a large needle tip, a vibrating machine causing the needle to go unevenly, making the tattoo patchy, dark and irregular, causing aesthetic loss.
Do not cause danger
Good quality tattoo machines are assembled from tested, safe and antibacterial components.
The sharp needle structure reduces pain, swelling and inflammation. Moreover, the case is made of a material that has been tested and approved by the health department.
Due to the minimal bulky and angular design, it is easy to clean the body of the device, ensuring minimal exposure to diseases and harmful bacteria to your users.
Fully functional, easy to use for professionals
The more "Full Option" tools will bring better results for the job. Specifically, there is a convenient digital display screen, can adjust the frequency of the machine easily, no vibration and cause annoying noise to customers and users, adjust the needle depth easily easy, and especially very compact during use and travel.
Saving costs and effort
- Using a cheap tattoo sprayer seems to save significant costs, but it is actually not as expected. They often have a low life expectancy and are very easy to fail, even a slight failure can disrupt your work.
- Sometimes, it will take some time and costs to service the repair when the tattoo machine has a problem.
Minimize damage, swelling or soreness for customers
- With the line of poor quality tattoo machines, KTV will have to go many times to make the area more damaged. Therefore, customers will feel aches and discomfort during the beauty process.
- For quality tattoo spray equipment, KTV just need to manipulate gently so it will not cause bleeding or damage to the skin surface. Create a sense of comfort and comfort in the process of making customers.
With the above advantages, Miss Tram hopes that the KTVs will better understand the importance of having a quality tattoo tool. And if you are wondering how to choose them, please review the post shared below by Miss Tram!
Refer to the information of popular courses (depending on your preference) to get started with beauty:
– Cosmetology, Embroidery, Sculpting Course (eyebrows - eyelids - lips)
– Skincare Specialist Training Course
– Vocational Training Mi Eyelash Extensions - Professional Lashes
Please contact Miss Tram immediately for more advice on the study path and see if you are suitable for this career or not!